Knock® Wins Two Built In Seattle Best Places to Work Awards for 2022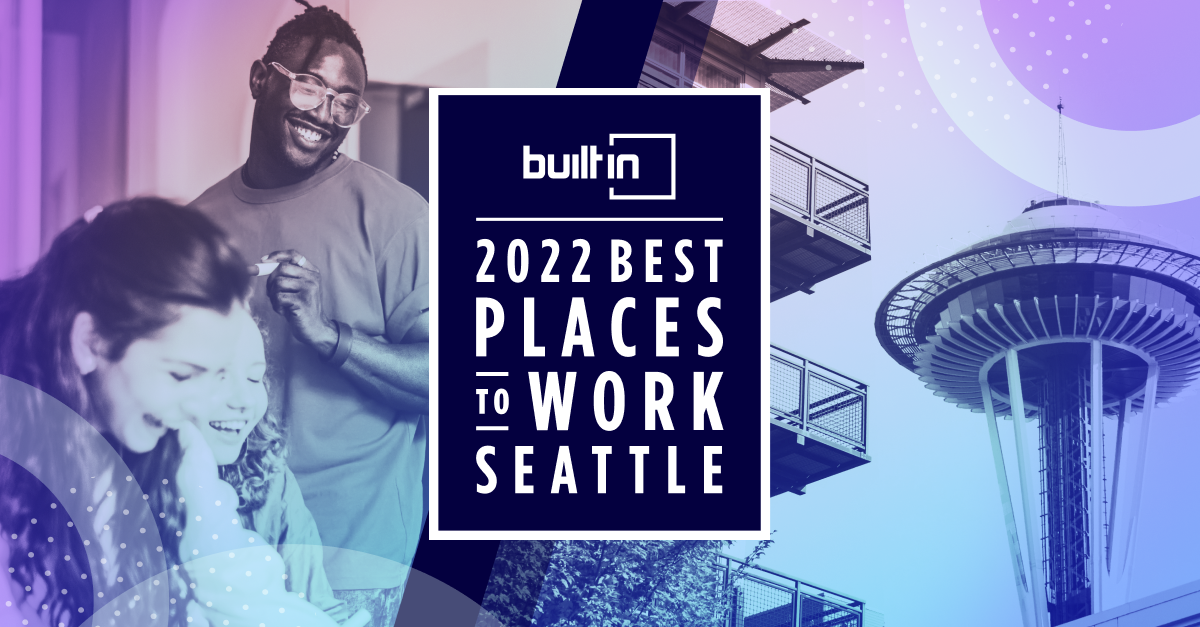 For the third year in a row, Knock® is proud to announce that we've been named one of the Built In Seattle Best Places to Work for 2022, as well as one of the Seattle Best Midsized Companies to Work For.
Winners of Best Places to Work awards are based on an algorithm, using company data about compensation, benefits, and company-wide programming. To reflect the benefits candidates are searching for more frequently on Built In, the program also weighs criteria like remote and flexible work opportunities; programs for diversity, equity, and inclusion; and other people-first cultural offerings.
"Knock has enabled a revolution of where and how people work."

– Nicole Ossey, VP People & Culture, Knock®
Knock was co-founded in 2014 by Demetri Themelis and Tom Petry, University of Washington grads and Wall Street veterans who were frustrated by their experiences trying to communicate with apartment communities, both as prospects and as residents. They saw an opportunity to create better multifamily technology, returned to Seattle, and built Knock. Today, our headquarters are in the city's Ballard neighborhood.
(Read all about Knock's founding — and how it involves an RV and plenty of Red Bull — in our recent feature in Inc. Magazine.)
"It is such an honor to be recognized for a third year in a row on Built In's Best Places to Work list," said Nicole Ossey, vice president, people and culture, at Knock. "Our Knockstars are truly what make our community great and a place where everyone can thrive. In three years Knock has enabled a revolution of where and how people work: We have grown from a 30-person team mostly based in our Seattle office to a 140-person team distributed across the country."
Built In's annual awards program includes companies of all sizes, from startups to enterprise, and honors both remote-first employers as well as companies in the eight largest tech markets across the U.S.
"It is my honor to extend congratulations to the 2022 Best Places to Work winners," said Sheridan Orr, Chief Marketing Officer, Built In. "This year saw a record number of entrants — and the past two years fundamentally changed what tech professionals want from work. These honorees have risen to the challenge, evolving to deliver employee experiences that provide the meaning and purpose today's tech professionals seek."
Media contact: Dex Polizzi, knock@luminapr.com
We're hiring!
At Knock, we've been incredibly fortunate to build an amazing team that delivers real value to our customers, and we are honored to have that ethos reflected in these rankings from Built In.
Whether you live in Seattle, San Antonio, or Syracuse, check out our open positions and read more about our company culture.