Knock welcomes new AI partner, ACE, into partnership ecosystem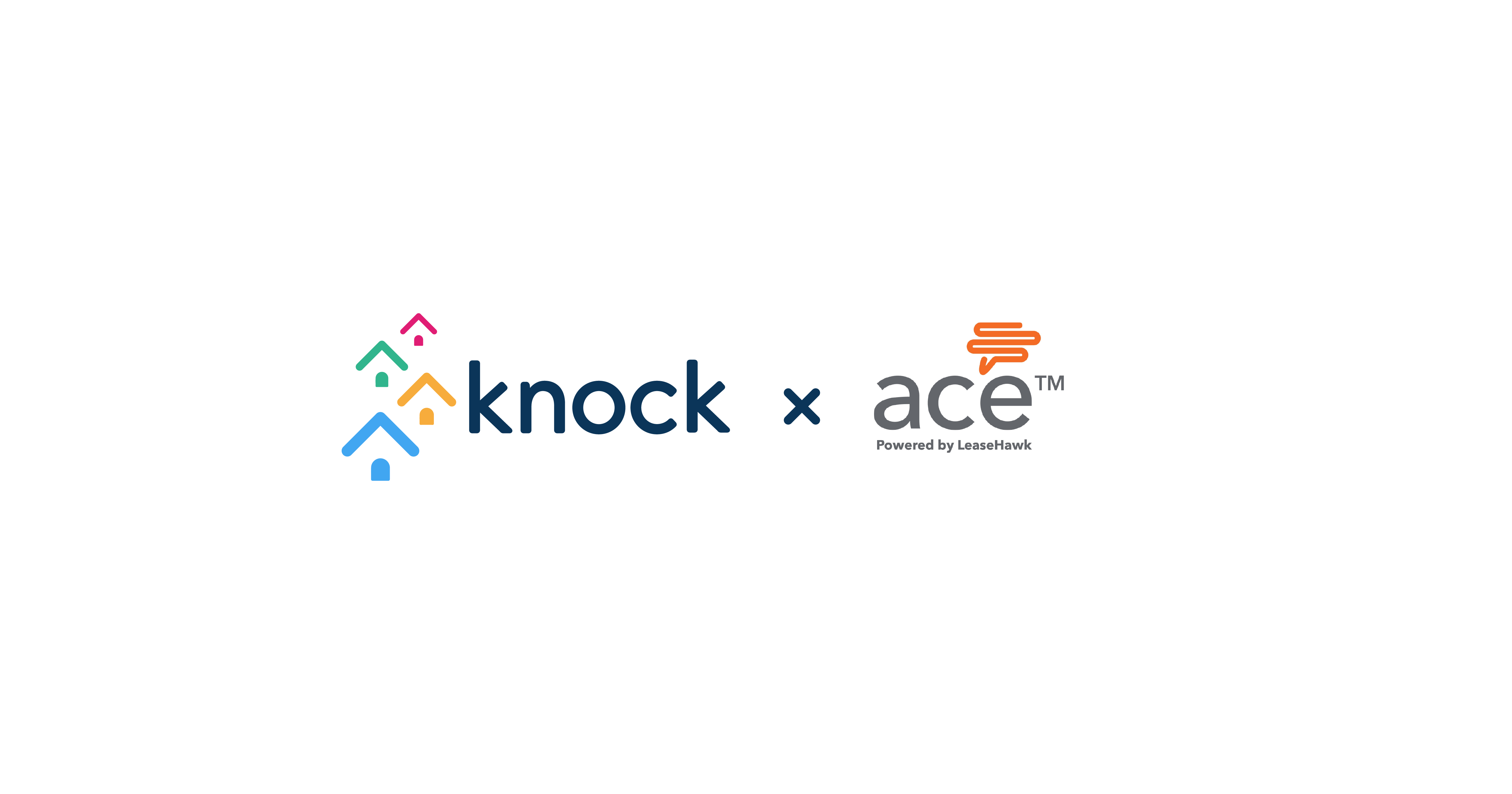 Knock and LeaseHawk's partnership means increased efficiency and a first class AI experience for shared customers and prospective renters.
Knock's partner ecosystem connects best-in-class technologies to provide multifamily operators with the best and most user-friendly leasing experience in the industry, and today we are thrilled to welcome our newest partner, LeaseHawk, to the mix!
LeaseHawk's virtual leasing assistant, ACE, leverages artificial intelligence (AI) to help manage customer communications at scale, including call, text, and chat. With our new integration, Knock automatically connects property calendars and guest card information to ACE, allowing prospects to self-schedule tours while freeing up valuable time for leasing teams.
On average, Knock's performance management platform increases lead-to-lease rates by 20% in the first 12 months through greater operational efficiency and team productivity. With LeaseHawk as a new AI partner, mutual clients have the added benefit of delivering ACE's highly-qualified leads directly to the best converting CRM in the industry.
"Renters want fast responses and they expect 24/7 communication," said Josh Cohen, marketing coordinator at ZRS. "With Knock and ACE's partnership, prospects are able to get answers about communities while also having the ability to self-schedule tours no matter the time of day. ACE and Knock have come together to deliver an AI leasing experience so that leasing teams prioritize the highest-quality leads through the most user-friendly workflow in the industry. "
Through the Knock and ACE AI partnership, customers can:
Deliver ACE leads directly into Knock dashboard and calendar. Prospective renters are able to obtain community information any time of day, while the leasing team efficiently manages all leads in one place. Incoming prospects flow directly into the Knock's automated To-Do list ensuring management has one place to monitor leasing activities.
Knock's self-scheduling technology allows prospects who come in via ACE to book tours, putting the highest quality leads on the fast-track and saving time for leasing teams.
Data from the ACE integration is automatically inserted and Knock de-dupes new guest cards, ensuring the highest quality data throughout your performance reporting.
Want to learn more? Schedule a demo.
Media inquiries: Dex Polizzi, knock@luminapr.com
ABOUT LEASEHAWK
A pioneer in the multifamily industry, our focus at LeaseHawk is to bring emerging technologies to property management companies and owners. Our performance platform and virtual leasing assistant, trusted by leading multifamily companies, were designed to empower you with insight to elevate the key aspects of your business — your people and your marketing. By leveraging artificial intelligence and "big" data you will be able to more effectively manage the relationship with your rental customer.​
ABOUT KNOCK
Knock is an award-winning platform that maximizes the revenue of multifamily communities through industry-leading CRM and analytics technology. Property management companies and multifamily operators rely on Knock to easily organize communication across every channel, coordinate and schedule tours and leverage insights to improve marketing and leasing effectiveness, driving better performance and improving NOI.