Knock partners with Rently to create a fully-autonomous touring experience for multifamily renters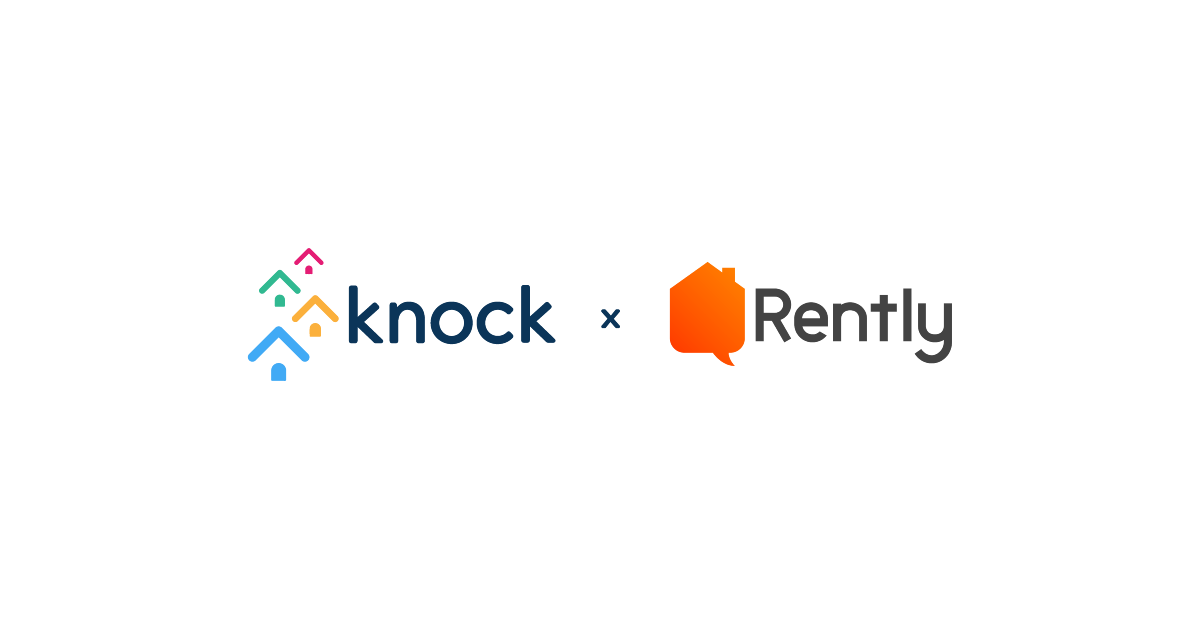 We are partnering with multifamily's most innovative companies to better serve our shared customers and bring streamlined solutions to meet the needs of a new world.
—
We know that integrating with best-in-class technology partners and workflow tools is essential for our customers to succeed. So, our team has been focused on building a partner ecosystem that delivers on building an efficient and intelligent front office.
That is why we are so excited to announce our latest integration partnership with one of multifamily's most innovative companies: Rently, the inventor of self-touring technology. We joined forces to help multifamily operators, our shared customers, continue to conduct apartment tours while leasing teams work remotely.
As we adjust to the "new normal", it is critical for our clients to maintain business continuity, and use technology to adapt and keep residents and employees safe. This integration helps our shared customers continue with 'business as usual' without disrupting leasing activity and daily operations. We are proud to come together to bring timely and effective solutions to support our customers' immediate needs.
"When COVID-19 hit, we didn't have to scramble to figure out how to keep our teams safe and continue touring. We had Knock and Rently in place, and we were able to quickly shift our workforce to focus on self-guided touring. With everyone safe, it was easy to drive more leases because our teams were focused, and the software is so easy. Ultimately it is helping us maintain and, in some cases, even boost leasing velocity during these uncertain times."

– Bevan White
VP of Marketing at Pegasus Residential
Integrating Knock's self-scheduling technology with Rently's self-guided touring technology lets prospects tour properties without requiring contact with the leasing team, so property managers can continue standard leasing operations while upholding safety standards.
"Rently is able to secure and automate the self-tour, and leasing agents still need to easily communicate with prospects, and feed that information to their teams," shared Andre Sanchez, COO at Rently. "By partnering with Knock, we've closed that gap. Front office property teams can more effectively increase their tour availability times by up to 40% while streamlining workflows for on-site leasing teams."
Together with Knock and Rently leasing teams will:
Book and conduct more tours with self-serve technology – even after hours;
Reduce on-site risks with no-contact tours;
Improve team efficiency with seamless workflow integration.
More tours, fewer headaches
Most importantly, adding new tools to your existing workflow should cause fewer headaches, not more. We have worked hard to ensure we produced an incredibly efficient workflow to ensure conversions are easy for leasing teams and data is available in real-time.
Knock customers can instantly deploy a "self-guided tour" option across your property's self-scheduling channels, such as website banners, chatbot, and self-scheduling forms, allowing prospective renters to schedule their self-guided tour with just one click.
Converting a tour to a lease doesn't end there and neither does the integration capabilities. When the prospect completes their tour, both Knock and Rently API's communicate to leasing teams that a tour has been completed, prompting them to follow-up and follow the same workflow that they're used to.