Knock + Apartment List: Creating a Seamless Journey for Prospects & Leasing Teams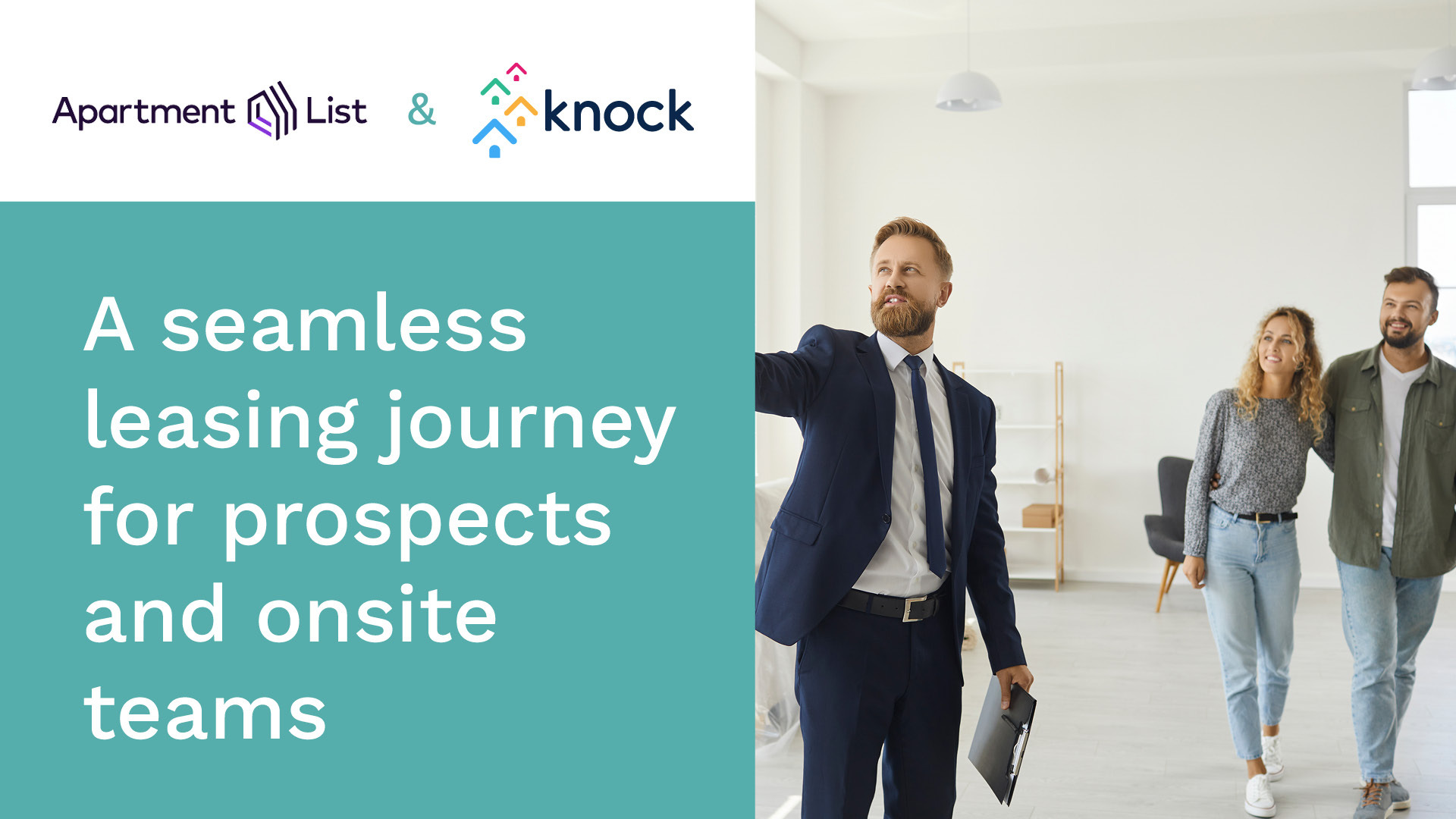 Knock® CRM is thrilled to include Apartment List as a premium partner in our KnockNetwork.
Through our integration, Knock and Apartment List have combined their passion for customer experience and deep understanding of the multifamily industry.
By enabling tours to be booked directly from Apartment List — and then seamlessly synced with the Knock calendar — we've created a leasing journey that's simple and enjoyable, both for renters and onsite teams.
"As a multifamily marketer, my top goal is to deliver and drive a lot of leases (at the lowest cost) to my clients each month," says Christian Belew, Director of Marketing at RPM Living. "Knock allows me to determine which marketing channels are working best to accomplish that goal, while Apartment List focuses on traffic quality so that I can drive better results from those listings specifically."
Key features of the integration include:
The ability to schedule tours right from the Apartment List website, which then flow directly into the Knock calendar that teams know and love.
World-class analytics on what prospective renters are looking for and how to optimize the leasing teams that they'll work with.
A seamless prospect journey, from a potential renter's first click on an Apartment List community to signing their rental application, ensuring companies can easily track and manage leads, contacts, and tours.
Want to provide a better customer experience and make your leasing teams more efficient through the combined power of Knock® and Apartment List? Let's chat!