Knock® Announces Integration with AppFolio Property Manager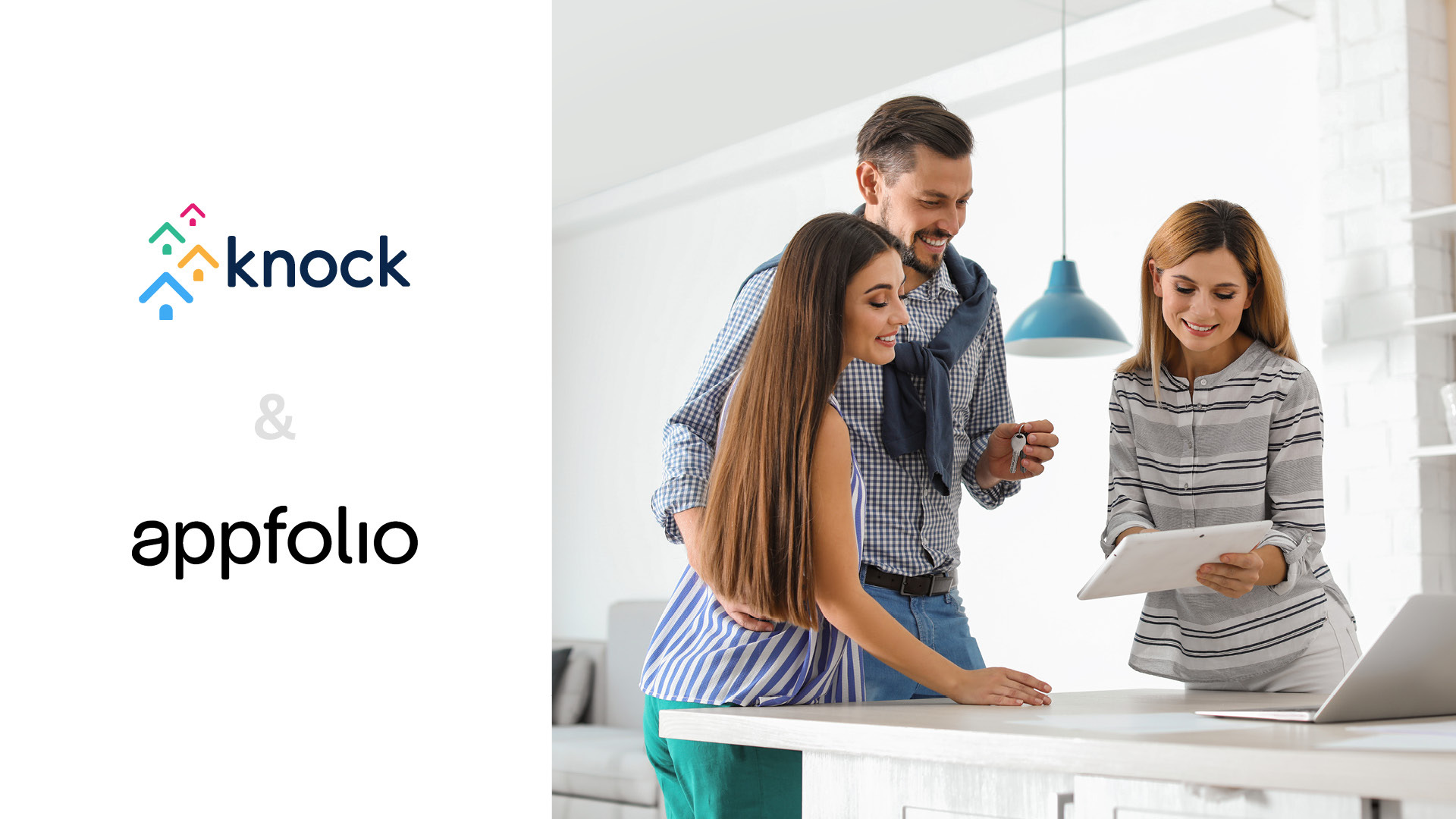 We're thrilled to announce our newest property management system (PMS) integration with AppFolio Property Manager!
As a leading performance management platform, Knock was selected as the CRM (customer relationship management) solution of choice for the AppFolio Stack™ of key integrated partners.
This partnership will provide our mutual customers with a seamless and unmatched CRM experience, creating an elevated leasing experience for onsite teams and prospects alike.
"This new partnership provides AppFolio customers with a streamlined workflow with Knock's industry leading CRM solution to create an easy workflow for teams, maximize their efficiencies and give back valuable time to busy leasing teams," said Demetri Themelis, CEO and co-founder of Knock.
Working together, Knock and AppFolio empower customers to increase prospect management efficiency, bypass the need to manually enter the same data between different platforms, and provide a fully bidirectional data sync, allowing agents to spend more time focusing on taking care of their prospects and residents.
Here's what you can expect from our easy-meets-easy integration:
Remove friction from the leasing process and boost operational efficiency with easy-to-use tools that teams enjoy working with.
Impress prospects and delight residents by providing exceptional customer service.
Measure performance and make informed decisions through one system of record that automatically syncs data between Knock and AppFolio.
For the full details about the integration, read our press release.