Knock® and Zillow Rentals Partner for Seamless Tour Scheduling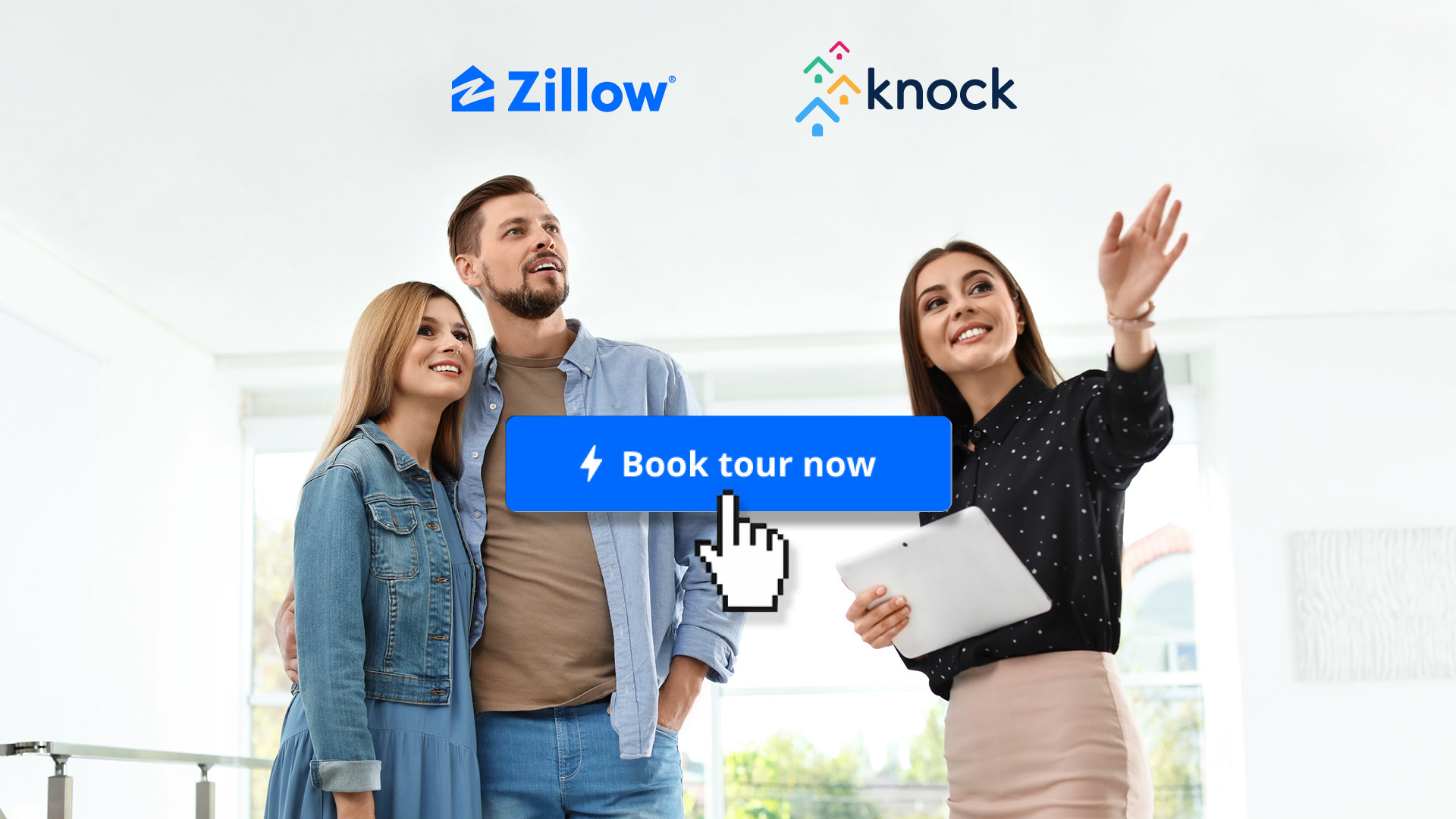 The way people rent has changed. According to the 2021 Zillow Rentals Consumer Housing Trends Report, 60 percent of renters say they prefer to book in-person tours online.
That's why, as a leading CRM and performance management platform, Knock® has partnered with Zillow to bring automated tour scheduling to the most-visited rental network.
What does this mean for Knock® customers?
Renters can select a tour time from a property's live calendar schedule and book the tour — without waiting for a confirmation call or email.
Property managers can reduce no-shows with automated reminders sent to prospects via email and text sent to prospective renters.
Interested in learning more about Zillow's offerings? Learn more on their website.
Already a Knock user?
Partners who use Knock will begin receiving the benefit of Zillow tour scheduled leads. If you're not getting these leads, contact support@knockcrm.com to opt in.
If you're not a current Knock customer, book a time for us to walk you through this new integration, and learn how Knock can streamline your leasing operations.