Knock partners with SmartRent to bring a seamless self-guided tour experience and tracking to multifamily operators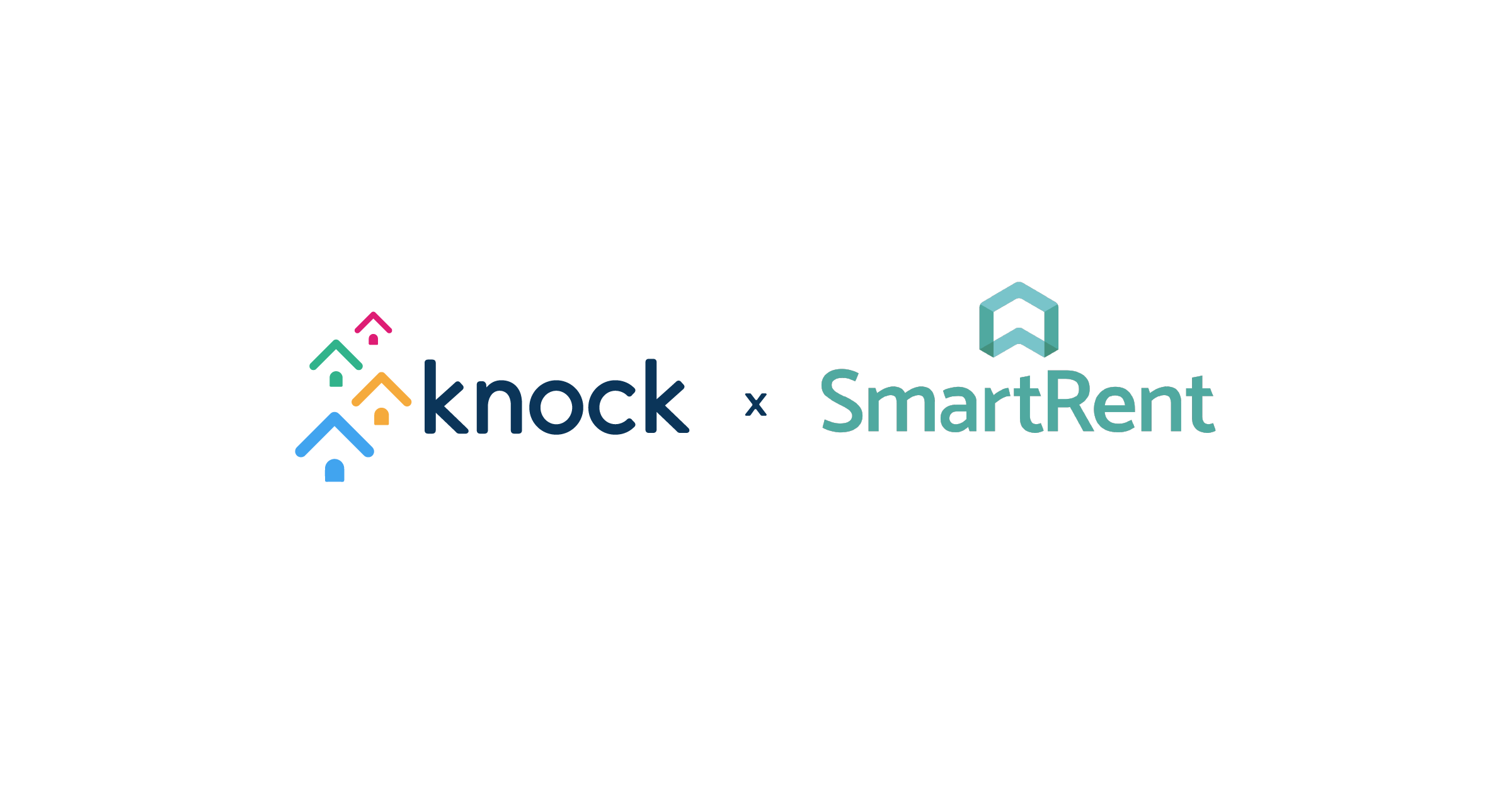 Our goal at Knock is to ensure that we are continually creating value and driving NOI for our customers. This has also been our strategy when it comes to integrating with best-in-class technology partners. We are excited to welcome our latest partner to our growing ecosystem – SmartRent!
Combining the automation of Knock's self-scheduling technology and SmartRent's Self-Guided Tours technology, prospective renters can easily schedule self-guided tours from any source. This further automates a crucial step in the leasing process – something we know both renters and operators want.
Those tours are then seamlessly captured by Knock's intelligent front office platform to enable better tracking of the prospect journey. And importantly, apartment operators are then able to use critical, accurate and real-time records of self-guided tours to provide relevant follow ups.
By combining our award-winning platforms, owners and operators will better understand the prospect journey, and how it impacts the bottom line, from first point of contact to getting them safely in the door.
"The inability of many proptech solutions to seamlessly interact with each other is a common source of frustration for apartment operators," said Melanie Stiles, vice president of training and marketing at Highmark Residential. "Knock and SmartRent figured it out – and that is truly exciting. In today's unique leasing environment it has become essential not only to offer a quality self-guided tour experience to our prospects but have the ability to more effectively track and follow up on that tour experience. It gives us great peace of mind to know that SmartRent's solution works so effectively with our outstanding CRM."
Communities that use SmartRent's touring technology have facilitated over 150,000 self-guided tours in the last six months. In addition, with Self-Guided Tours from SmartRent combined with tracking analytics from Knock, leasing associates are better positioned to optimize their days, whether that is through resident retention, customer service or prospect follow-up and lead nurturing.
"We are so excited to launch this partnership with Knock," said Demetrios Barnes, chief operating officer at SmartRent. "While self-guided tours have exploded in popularity, both because of social distancing concerns and the general preferences of prospects, the ability to serve both the prospect and the operator has been less than desired. The integration is truly optimizing the entire self-guided tour experience – enabling prospects to tour when and how they want while finally providing the most robust tracking and analytics of self-guided tours possible."