Knock and Tour24 Partner to Bring Greater Efficiency to Self-Guided Tours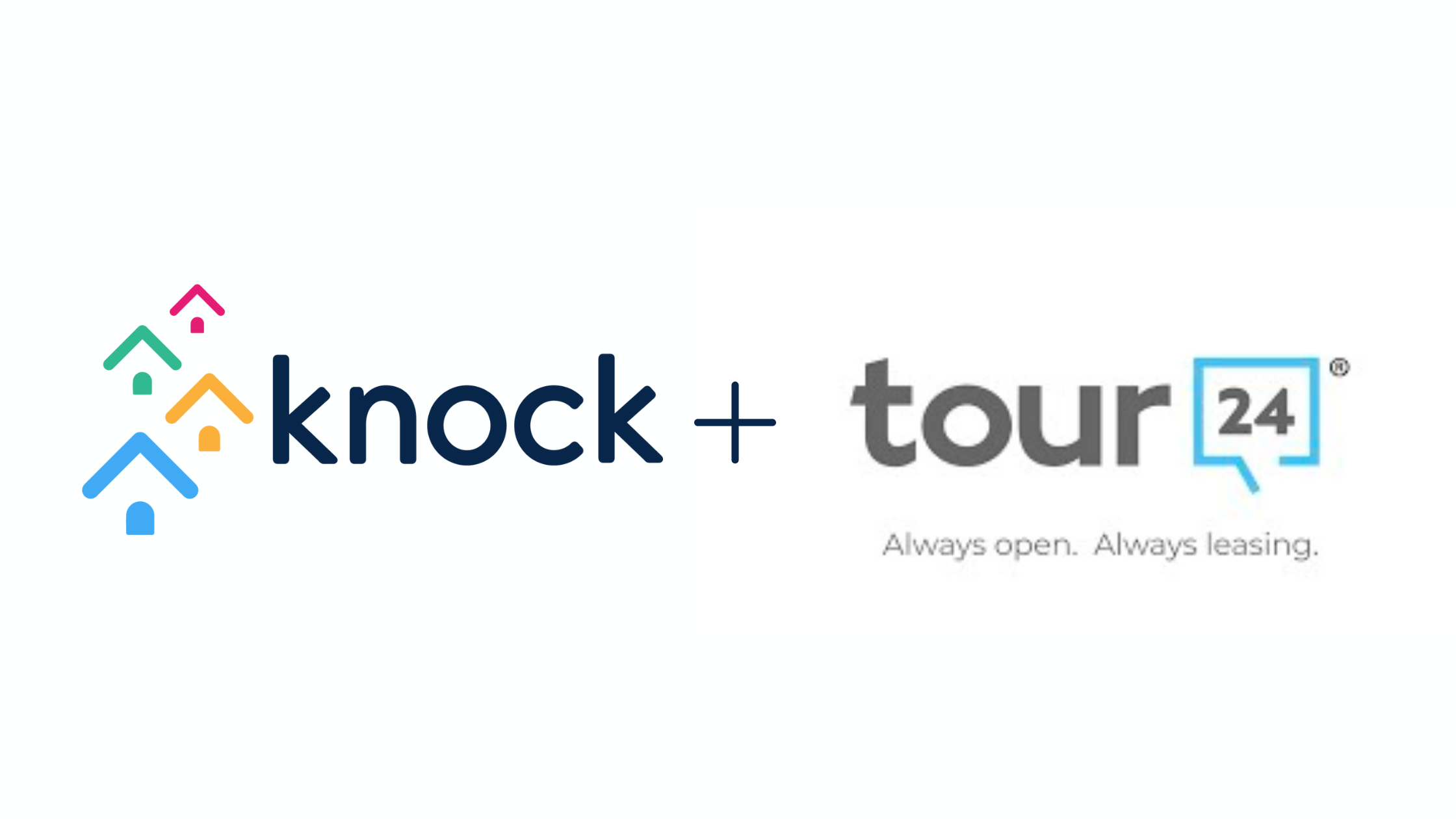 Exciting news! We have partnered with Tour24 to make the self-guided tour process safer and more efficient for prospective residents and community onsite teams.
The onset of COVID-19 has created tremendous demand for new technologies to help multifamily apartment operators continue to provide safe, socially-distant tours. However, additional technology can create headaches for leasing teams by creating multiple communication threads and mismatched or duplicate data across platforms.
With our new partnership, customers of Tour24 and Knock can give prospective renters even more ways to opt to take a self-guided tour. What's more, the information automatically integrates into Knock's lead management CRM, creating guest cards and importing key data points without disrupting the daily workflows for leasing teams.
"We proudly welcome Tour24 to our expanding ecosystem through this strategic partnership that gives prospective renters more flexibility to choose how they view their next apartment," said Stuart Bern, Knock's Vice President of Business Development and Partnerships. "Whether they choose to tour with an agent or self-guided, our goal is to help our customers leverage innovative technologies and tools to create a safe experience, and to ensure a higher level of lead-to-lease conversions for their communities. We were able to accomplish both of our goals for the industry through this new integration with Tour24, while continuing to make it easier for our mutual customers to operate."
Tour24 is a mobile app designed to streamline the rental touring process by providing prospective renters the option to tour apartment homes independently. With Tour24, apartment tours can be scheduled during regular, daytime office hours or after-hours when the leasing office is closed, so renters can see apartments when it's convenient for them – even when leasing agents aren't present to guide them.
"Knock has quickly become the source for successful lead management, while Tour24 has blazed the trail into the new concept of self-guided tours," John I. Doyle, President, Tour24, says. "It's a natural partnership by two innovative companies that will help our clients effectively and efficiently lease their properties with the most streamlined process on the market."