Knock® Partners with MeetElise to Combine the Power of AI with the Most Innovative CRM in Multifamily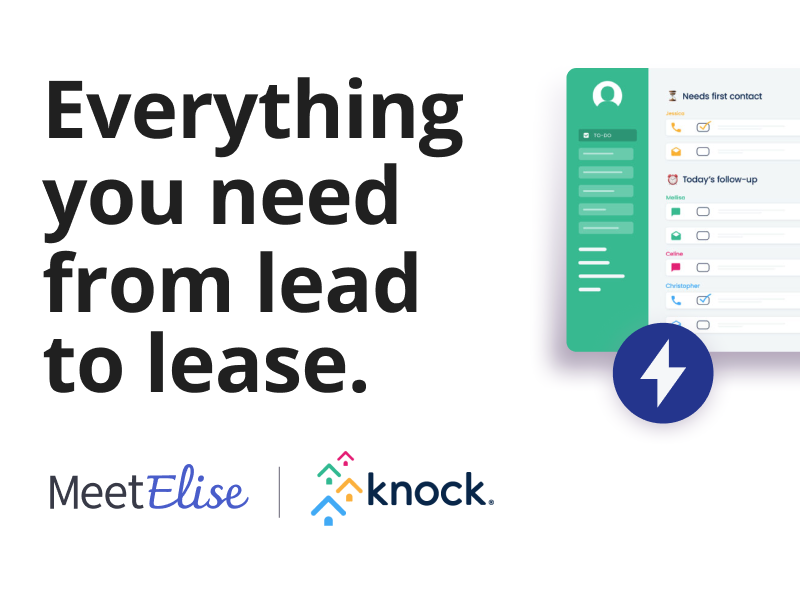 For property management companies, it's clear that helping leasing teams be more efficient — giving them more time to focus on relationship-building with prospects and residents — is now the best path forward for future success.
That's why Knock® is so excited to announce our integration partnership with MeetElise, which will enable Knock customers to optimize multifamily leasing operations with the power of AI.
This integration allows multifamily communities using Knock to leverage MeetElise's proprietary AI to handle communications with prospective renters, resulting in a more compelling prospective renter experience, improved lead conversion and significant time savings for leasing agents.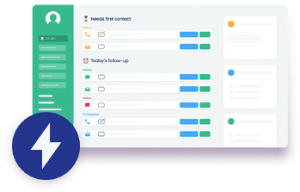 The combination of these two best-in-class solutions will provide users with a seamless experience that will help teams reallocate their energy and time to the tasks that require more nuanced management, including engaging with prospects and delivering exceptional resident experiences.
"Partnering with MeetElise enables our customers to take advantage of two best-in-class platforms to accelerate successful leasing outcomes and reduce the burden on leasing teams," said Demetri Themelis, CEO and co-founder of Knock. "This partnership has been a long time in the making and we're incredibly proud to support another great partnership to help our customers improve upon their own customer experience goals and business performance."
Here's what property management teams can expect from the partnership between Knock and MeetElise:
Omni-channel communications. Our partnership bridges the gap between MeetElise's AI communications and information being entered into the Knock guest card, creating a seamless prospect handoff for leasing teams.
The power of AI communications to gather prospect info and answer questions, giving onsite teams more time to focus on the customer experience.
Flexible scheduling and touring options for prospects.
Best-in-class reporting and analytics on each step of the leasing process, including team performance.
Knock PR contact: Dex Polizzi, knock@luminapr.com
See how Knock and MeetElise can streamline your leasing process by scheduling a demo: