Knock® Raises $20M to Bring PropTech Advancements to the Industry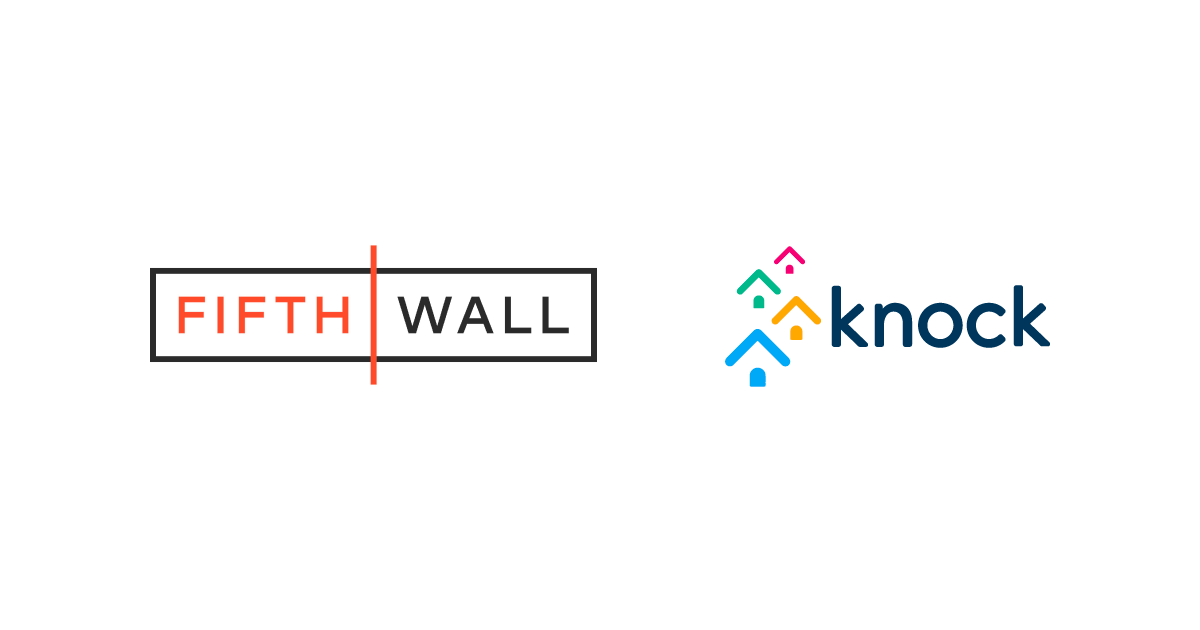 We're so excited to announce a new $20 million investment into Knock led by Fifth Wall, the largest venture capital firm focused on the global real estate industry and the clear leader in PropTech investing.
Our company mission is simple: to enable successful communities through innovative technology and superior customer service.
This new capital and partnership with the Fifth Wall team, and their incredible network, will accelerate our investments in new products and innovation, as well as continue our efforts to provide the absolute best customer service and customer experience that we possibly can.
We have the best customers, the best team, and the best investors behind us – we are ready for this next chapter in our story.
Read the press release below for all the details!
– Demetri and Tom
Check out our open positions here.
Stay in the know with the latest Knock news. Sign up for our newsletter.
Knock, the CRM and Performance Management Platform for Multifamily Real Estate, Raises $20M in Funding Led by Fifth Wall
Funding Fuels Team and Product Scale to Accelerate Leasing Outcomes and Improve Performance Visibility for Owners and Operators for Growing Multi-Trillion Dollar Category
Seattle, WA — February 18, 2021 — Knock, the leading CRM and performance management platform for multifamily property management companies, announced today that it has raised $20 million in growth funding. The round was led by Fifth Wall, the largest venture capital firm focused on technology-driven innovation for the global real estate industry, and includes participation from existing investors Madrona Venture Group, Lead Edge Capital, Second Avenue Partners and Seven Peaks Ventures. Vik Chawla, partner, Fifth Wall will join Knock's Board of Directors. This brings the company's total capital raised to $47 million.
Knock will use the investment to continue expanding its team and product portfolio, including:
"The macroeconomic environment is driving institutional capital into multifamily real estate at an accelerated pace," said Vik Chawla, partner on the Real Estate Technology Investment Team at Fifth Wall. "With asset prices increasing in response, operators need to improve yield and maximize operational efficiencies. As the preeminent CRM solution for multifamily real estate, Knock helps owners and management companies do both. Its platform optimizes the entire tenant relationship — from marketing to retention — and serves as a workforce management solution for training and tracking productivity. As operators face escalating challenges, we believe Knock is positioned as the ideal partner to help their businesses thrive."
Knock is trusted by hundreds of the leading property owners and operators and over half of NMHC's Top 50 Managers, including Starwood Capital Group, ZRS, FPI and Cushman & Wakefield (formerly Pinnacle), serving multifamily real estate's $3.3 trillion asset class.
On average, operators experience a 20% increase in lead-to-lease rates when switching to Knock from bundled products that don't focus on CRM and performance management. Customers also consistently outperform industry benchmarks on occupancy and rent growth, increasing profitability. For example, an 8,000-unit portfolio could see a three-year net operating income (NOI) contribution of more than $10 million through accelerating leasing outcomes, more efficient marketing spend and better visibility into key operational metrics.
"Our mission is to enable successful communities and we live up to that mantra by providing multifamily owners and property managers with the products and partnership to give them a demonstrable competitive edge," said Demetri Themelis, co-founder and CEO at Knock. "It's no secret that sales organizations who manage a high degree of discipline and adherence to customer relationship management outperform. We're passionate about our customers and have made tremendous investments into integration, automation and data transparency to make Knock the smartest and most intuitive CRM — our clients and their assets outperform as a result. We're incredibly excited about this partnership with Fifth Wall. Their team and reputation for helping portfolio companies become category winners is unmatched."
In 2020, Knock debuted new products, including the industry's first lease renewal CRM, resident analytics reporting and insights dashboard that allows operators to deep dive into underperforming sales operations.
To power virtual and self-guided tours and enhance conversational AI capabilities, Knock integrated with partners including SmartRent, BetterBot, Tour24, Zumper, Rently, Leasehawk and Hyro.ai. The platform also integrates with best-in-class back office property management systems (PMS), including Yardi, Realpage, MRI, Entrata, Resman and Infor. This year, Knock will deepen its centralized leasing technology with new capabilities enabling customers to manage more units with automated workflows and better results, boosting overall NOI.
"In our four years working with Knock, we've been able to transform our leasing teams into high performance sales teams and more effectively meet and serve our renters across the entire renter journey," said Melanie Stiles, vice president of Highmark Residential, an affiliate of Starwood Capital Group and an investor in Fifth Wall. "They're performance partners in the truest sense, helping us also maintain operations and occupancy during a challenged rental market. As we look to navigating a new leasing cycle with demand for multifamily housing on the rise, Knock gives us the reassurance and confidence we need to drive more portfolio value opportunities through technology."
The funding from Fifth Wall and existing investors accelerates continued growth momentum for the company and its customers. Knock quadrupled revenue over the past two years with over 1.5 million apartment units using the platform. Knock recently hired Matt Reid (formerly EZ Texting, Velocify, Procore) as chief marketing officer and will be actively recruiting across product, engineering, sales, marketing, customer success, finance and human resources divisions.
Knock was the recent recipient of multiple workplace awards, including: National Apartment Association's Best Places to Work, Puget Sound's Business Journal Top 25 Best Midsize Workplaces in Washington and Best Places to Work Multifamily® Top 10 Companies.
Get Knock® updates straight to your inbox:
Subscribe to our newsletter.