Knock Wins 2 Built In 2021 Best Places To Work Awards with #OneTeam philosophy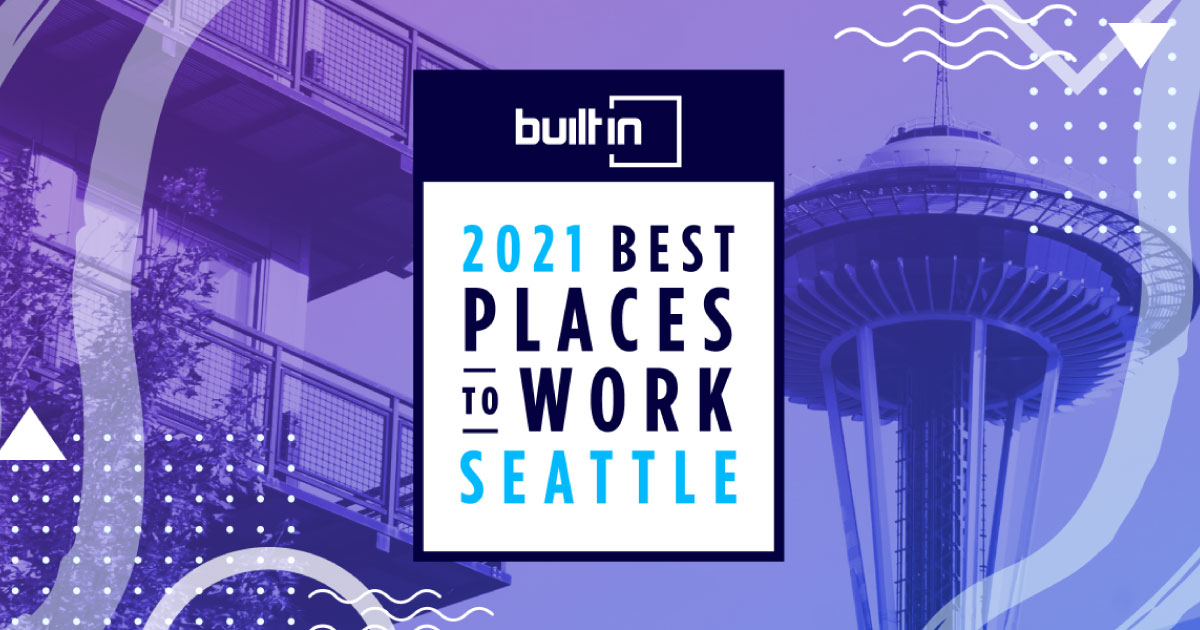 I am both honored and humbled to share that Knock has been selected as BuiltIn Seattle's Best Small Companies to Work For (for the second year in a row!), and that we made the list of the Best Places to Work in Seattle as well. It's exciting to be listed alongside companies and teams of all sizes, from startups to enterprise.
Winning these awards is an incredible way to kick-off 2021. It has also allowed me to reflect on 2020 milestones and challenges, which have all stood on the strength, passion and perseverance of our #oneteam philosophy and the trust our customers have in Knock.
It's through this lens that I'd like to share my gratitude for milestone moments and wins for our team and the industry.
Our team:
In the best of times, startups often operate in the "unexpected."
For so many businesses like ours, the twists and turns only became more frequent and unexpected in 2020. Our Knock team remained strong and committed.
Being the recipients of the following awards only further reflects that.
At Knock, we're firmly rooted in the value and philosophy of #oneteam.
#Oneteam is not just "the sales team" or the "engineering team." It's all of us: our team members, our customers, their customers, our investors, their investors – the whole industry. Everyday at Knock we strive to find solutions to challenges that help "everybody win."
Whatever the challenge, we think, "how do we solve this problem so that a renter or resident wins, a property manager wins, an asset owner wins, and our team wins?"
Making this our north-star fosters the collaboration Knock is getting recognized for, and a sense of "we're all in this together" – which is exactly what our #oneteam philosophy is all about.
Our Clients:
It was an honor to work alongside our clients to navigate COVID-19 and the new world together. Knock accelerated product development in response to customer needs due to COVID, while continuing to drive portfolio value.
In 2020, some of our milestones were:
Renewal CRM and resident analytics reports that help leasing agents renew leases faster, while adding performance visibility into properties, people and entire portfolios.
(new) Insights Dashboard and reports is a brand new way to visualize the most important metrics, share wins, and identify performance issues, so you can take immediate action before problems negatively impact NOI.
Virtual and video tours were vital to maintain tour and conversion volumes. Leasing teams can use Knock to hold live video tours with prospects. We also launched several partnerships to help customers do this too. More on that below.
Self-guided tours in Knockbot gives prospects the opinion to schedule a self-guided (and socially distanced) tour.
We also upgraded guest cards and automated prospect merging. Knock engineers hustled to roll out website banners and COVID loss reasons, while our training team hosted hundreds of sessions to support customers in a world in the middle of a pandemic and beyond.
Our Partners:
Technology left a lasting impact on the multifamily industry and the rapid adoption of platforms like Knock will only further support customers in adapting to a new world.
With CRM as our core product, we are uniquely positioned to partner with many of the most innovative providers to better serve our shared customers, bringing streamlined solutions that create efficiencies and transparency, while improving workflow automation, and maximizing NOI.
We joined forces with:
We also partnered with two AI leasing providers, among others. This trend of partnerships is one we will carry into 2021 and the future!
So I want to say thank you to everyone who helps achieve this type of recognition – our customers, our team, our supporters, and the multifamily industry as a whole. When we win, we all win.