Knock raises $12M in Series B funding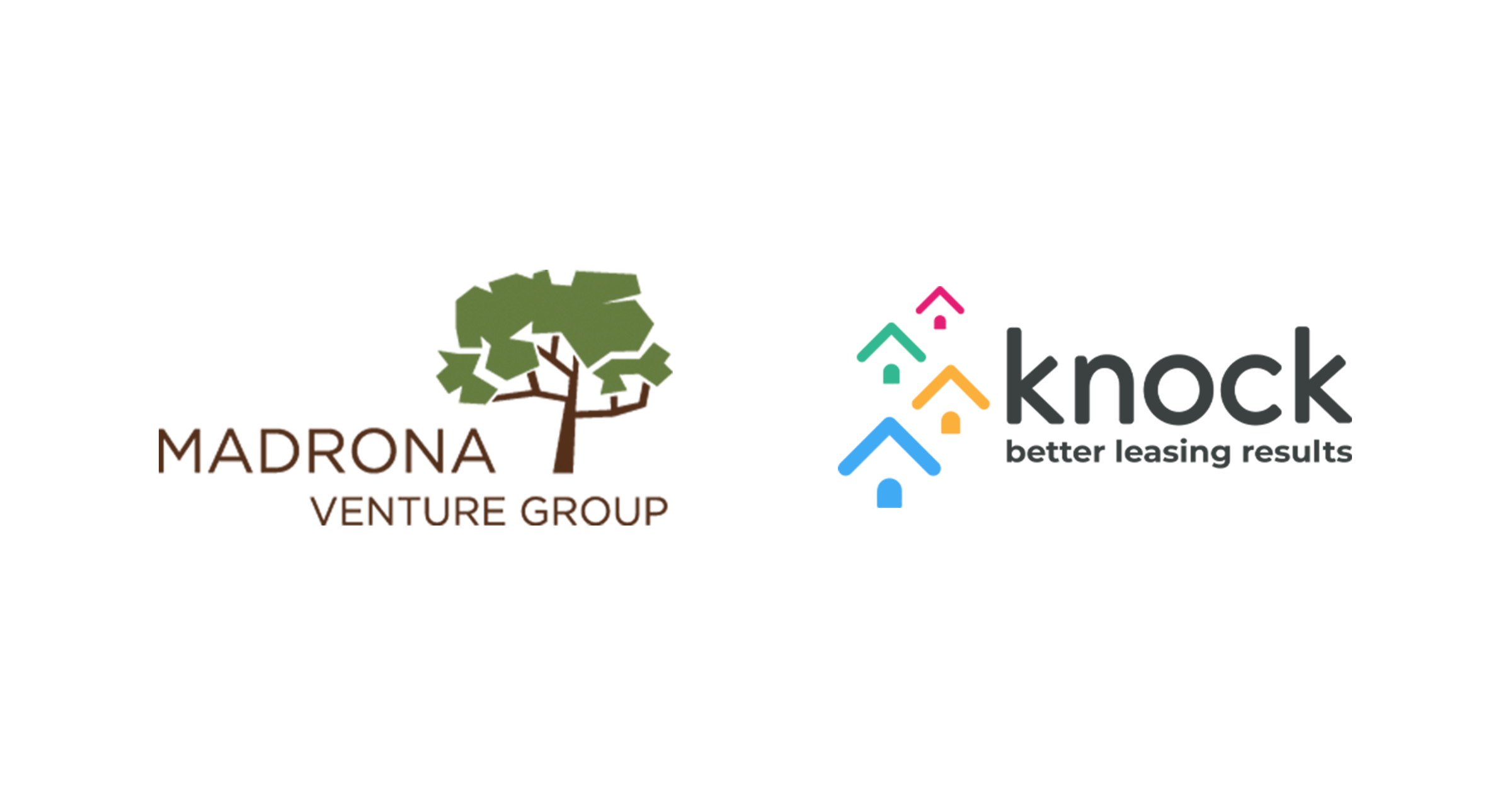 We're excited to announce a new round of funding to further our investments in new products, advanced business intelligence, and helping customers exceed their NOI objectives.
The new capital comes from Madrona Venture Group, Lead Edge Capital, Seven Peaks Ventures, and Second Avenue Partners – fantastic partners who share our vision for the future of Knock and our multifamily front office platform.
Expanding our vision: Intelligent Front Office
We started Knock to modernize the way property management companies engaged their customers so they could run and grow their businesses. While many back office accounting and ERP solutions existed, customer engagement was an afterthought.
By working closely with hundreds of customers, we've built the best communications and CRM solutions in our industry – an accomplishment we're incredibly proud of. Through our efforts, though, it has become clear that there is an even bigger opportunity in front of us: Knock will deliver a brand new software category which we are calling the "Intelligent Front Office". Unlike back office accounting and ERP software, the Intelligent Front Office is a suite of tools that enables our customers to execute across marketing, sales, CRM, retention, performance management, predictive analytics and reporting – all in one platform.
The Knock front office is comprehensive, connected, and intelligent. It is comprehensive in that any time our customers are interfacing with their customer, we will be there adding value. It is connected in that the various tools will be easier to use and will deliver better outcomes when used together. It is intelligent in that we will surface the specific insights and actions that will have the highest positive impact on NOI, and the platform will continue to get smarter. When capabilities are best delivered through partners, our front office serves as a platform to be built upon, not around. We've already made a ton of progress on the front office platform of the future, and we're excited to continue to execute against our vision.
Building the right team
A big part of bringing new capabilities to life is to continue to bring in new talent to make it happen. It's no secret that a business' most valuable asset is its people. We've been incredibly fortunate to be able to add some amazing new leaders to the team since our Series A. This includes Eitan Saban as VP of Sales, Darren Koch as Chief Product Officer, Matt Hillman as VP of Engineering, Tom Murphy as VP of Success, Stuart Bern as VP of Biz Dev, and Rodney Jenkins as our CFO. We've built an incredible team, and we will continue to add world class talent in the months and years ahead.
Knock customers will always come first
As we write this post, there is a lot of uncertainty in the short and medium term future. The impact of the pandemic will reshape every industry – and multifamily is not immune. No one knows when things will be "normal" again, or in what ways the world will be changed permanently. But we do know shelter is a basic human need, and we know that Americans will always need a roof over their head and a community to call home. Those that provide housing must continue to seek out the best tools to meet the needs of that demand. The way the world does business will continue to evolve, as it always has, and Knock stands at the ready to play our part in shaping that future.
Since the onset of this crisis we have mobilized our team and shipped a number of new products, including live video tours, self-guided tours, resident renewal workflows, multi-team leasing improvements, ID Verification, and a revamped mobile suite. Our roadmap for 2020 includes many more large pieces of the front office picture, and our product team has never been more fully staffed, overflowing with talent, and energized to deliver. This focus on our customers' success is at the heart of what we do, and why we do it. It's the reason our investors see success in our future. It's why new employees want to join our team. We love delivering new solutions that are met with delight, as well as real business results.
To our customers, we promise to you to never lose sight of our North Star, which is to serve you in building the best software to help grow your business and meet your goals. We will always maintain our strict no-hurt-feelings policy and will never stop striving to be better for you. We thank you sincerely for your partnership, your insights, your friendship, and for allowing us to serve you day and day out.
Onwards,
Tom and Demetri