Building a High-Performing Leasing Team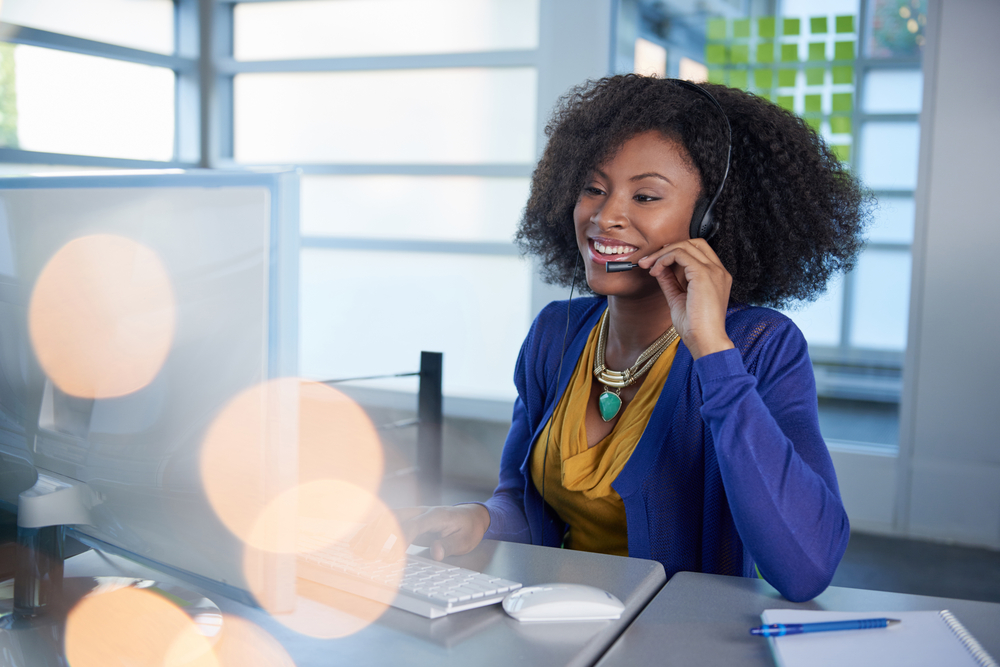 Leasing agents are crucial to your bottom line. They're on the front lines of your business and are responsible for selling the dream of living in your multi-million-dollar assets.
Despite their best efforts, on-site teams are often pulled in unexpected directions. A leasing agent's meticulously planned-out day is easily derailed by interruptions from unexpected vendors, residents, or special tasks. Due to these distractions, teams can struggle to achieve their ultimate goal of increasing occupancy, excellent customer service, and resident retention.
But with a combination of tech-driven solutions, best hiring practices, and analyzing the right data, you can build a team of high-performing agents that can focus on getting "heads in beds" and boosting your business.
Improving Your Team's Performance, Time Management
As a manager, your team's success is tied to your ability to optimize performance and occupancy at the site level.
Studies show operational efficiency and productivity drive performance and ultimately improves your net operating income (NOI). Investing in tech-based solutions like team management software can carve out time for your leasing agents to handle whatever the workday throws at them.
Automation and prospect self-scheduling can drastically increase your team's flexibility, response rates, and ultimately improve its sales. With regular interruptions, lead prospects go unanswered, tours are duplicated, and the goal of a lease conversion rate greater than 35 percent starts to feel out of reach.
These delays have big costs. After a review of over one million leads, Knock found that prospects are 32 percent less likely to convert if the response comes between one to six hours later. If it takes an agent more than six hours to respond that number jumps up to 50 percent less likely.
When prospect communications and leads flow into multiple locations–backend systems, spreadsheets or non-documented phone calls–requests can go unanswered or are simply too late.
Property managers that use Knock's automated, quick replies significantly decrease their leasing agent's response times, which leads to an average 20 percent improvement in lead-to-lease rates.
Nacho Diego, principal at Wesley Apartment Homes, uses Knock's insights dashboard as a "one-stop shop" for all leads funneling into the agency. Leasing team members no longer have to enter leads directly into the PMS, saving precious time.
"We see Knock as a catch-all lead funnel — a big funnel where wherever a prospect is finding us, whether it is through any of our ILS partners, our own website, a 'Contact Us' button or Facebook," Diego said. "It's all going through one channel — that's Knock."
With Knock, prospects flow into one dashboard, so teams don't ever have to worry about missing a new lead and can easily find where they've left off. It also gives the prospect the ability to self-schedule, reducing the number of lengthy inbound calls. This streamlined processed leaves time for leasing agents to address resident and community needs and helps reduce the amount of potentially double-booked appointments for leaner teams.
Hiring and Developing a Team Who Can Work in the New Virtual Reality
Heading into this year's leasing season, the industry has shifted into a new virtual reality with more demands on an already stressed-out workforce. Hiring or training a leasing agent who is skilled in selling properties virtually and has stellar customer service is key to success.
"I think our leasing agents will need to be more skilled in customer service to be able to connect with their prospects virtually and be memorable so that the prospects will choose them," said Vanessa Siebern, CPM, senior vice president for FPI Management in an interview with the National Apartment Association (NAA). "Building that personal rapport and selling the lifestyle to someone who won't be able to see it in person with their own eyes is a sales skill that we will need to train for going forward."
To build a high-performing team, managers must hire, train, and retain leasing agents willing to adapt to a more digitally focused world.
When hiring leasing professionals, it is important to gauge their potential fit with your team and to determine their ability to adapt to unexpected problems during the day. The NAA Facebook's Apartment Management & Maintenance Support Group put together a list of sample interview questions that push beyond the standard apartment leasing agent interview questions.
Here are a few example questions the group put together:
"If three prospective residents walked in at once, how would you handle the situation?"
"How do you feel about filing and staying organized? Are you a pass-along kind of person or are you someone who can handle an issue if the property manager is too busy or is out of the office?"
"Have them give an 'audition' tour. It is a great way to see how they would react to stressful situations. Don't judge them based on how nervous they appear, but on their vocabulary, communication skills, and general awareness." With the uptick in virtual tours, this can be done online, allowing you to get a sense of a leasing agent's skills in a virtual space.
"As we consider future talent at Bell, we will need to incorporate into our job profile 'tech savvy,' as we will not be moving away from what we have put in place with our future residents," said Angela Gibbons, senior vice president, human resources, at Bell Partners in an interview with NAA. "Residents will have broader choices through technology that has been implemented, such as video tours."
This rapid shift to digital also means properly equipping current leasing agent teams to up-skill and keep up with demands. In an interview with ETHRWorld, Soumya Roy Chowdhury, a talent acquisition expert, talked about the importance of restructuring the workplace after the massive virtual shift. Chowdhury suggests that managers lead with a "people-first" approach, where managers invest in providing personal and professional support to their workforce.
This includes creating a continuous learning mindset, empowering employees with tools and information, and making progress towards long-term up-skilling and re-skilling.
Using Data to Measure Performance
After hiring a strong team and setting them up for success, a regional/operations manager needs to find a sustained way to monitor and track performance.
But keeping track of all that data can be difficult. With more than 40 investor/owner clients, more than 150 properties, and more than 25,000 units, Edgewood and Vantage Management faced a daunting amount of data. Before the third-party property manager switched to Knock CMR, the team manually tracked their leads, marketing campaigns, and tours.
"We could not get the data we needed quickly enough to make good business decisions," said Wendy Simpson, senior vice president of marketing at Edgewood and Vantage Management. "Our teams needed access to their intel and needed to manage the reporting with our clients in a consistent way."
Now everyone in the pipeline has access to reliable, real-time reporting that gives the full perspective on leasing/ILS (instrument landing system) performance stats.
Knock's insights dashboard gives regional/operations managers instant access to regional metrics and progress without the hassle of manually generating reports from dozens of metrics throughout the day. By utilizing auto-generated reports that measure engagement scores, conversion rates, and ad spending, management can accurately determine which teams are performing and which assets might be distressed.
"Knock gives us the data we need, as quickly as we need it," Simpson said. "It's data on steroids. Without it, we wouldn't be able to make real-time decisions, or make sound recommendations with clients."