5 Advantages of a Centralized Leasing Structure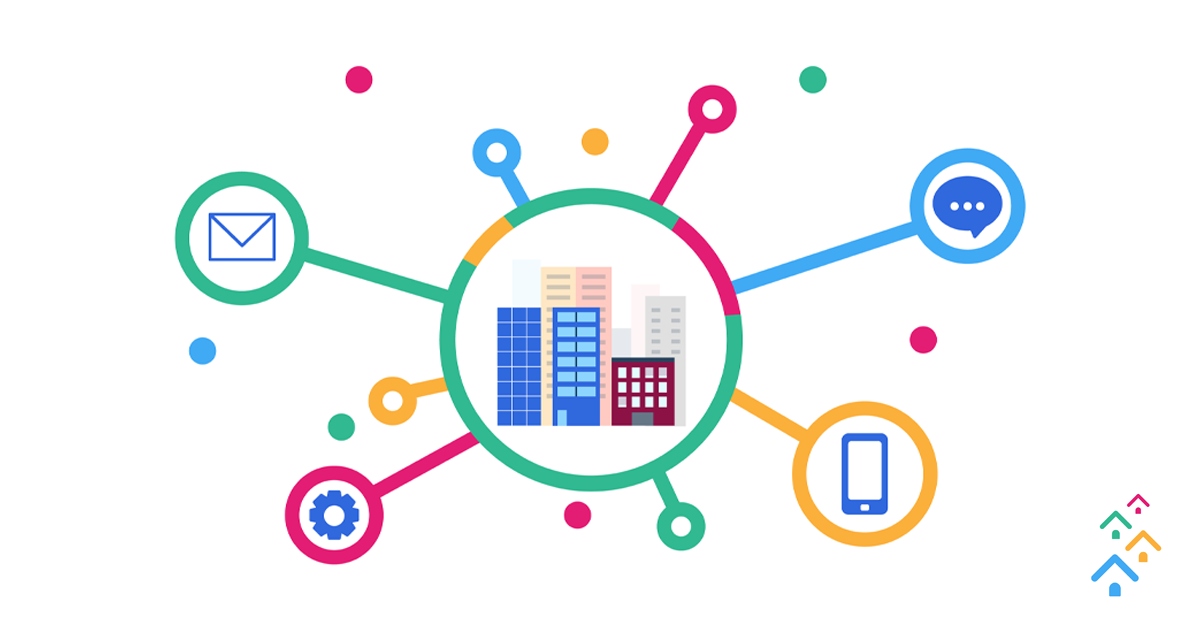 What good is a 200-unit apartment building if you can only keep three-quarters of it rented out at a time? For multifamily property managers, occupancy is war, and leasing agents are the tip of the spear in the constant battle for strong vacancy numbers. In a recent installment of "Knock Talk," we asked Nichole Granquist, Director of Revenue & Leasing at Pioneer Acquisitions, what she did to keep her units occupied.
With more than a decade of experience under her belt, Nichole has overseen a 34% increase in portfolio-wide occupancy along with a 54% jump in ancillary income. In our chat, we learned that much of her success could be attributed to one core structural element in Pioneer's operation: centralized leasing.
But what is centralized leasing? And what are some multifamily leasing tips to get started? In today's post, we want to explore those topics and, in the process, give you 5 reasons why centralizing your leasing operation just might be the best thing you could do for your multifamily property management organization.
1. Centralized Efficiency
First things first, streamlining leasing saves managers time and money. As we learned in the interview, Pioneer was able to cut their human resources burden by nearly 50%.
But cutting workforce needs isn't just about saving money; it's about resourcefulness. The current employment rate is hovering below 4%, leaving a severe shortage of high-quality individuals to fill key positions in every industry—including apartment leasing.
According to Eric Bolton, CEO of Mid-America Apartment Communities (MAA), "the most important variable driving success onsite is the quality of the people who are working on the frontlines, providing service to our residents." As Bolton goes on to point out, the current employment crunch is turning up the heat on multifamily managers and forcing them to compete for high-quality employees.
So, why search for 10 needles in the labor market haystack when 5 will do just fine?
2. Sales Breadth and Depth
Cost savings are important, but what good are they if they cut into revenue?
It sure seems like shrinking your leasing operation and growing the responsibilities of individual agents would translate into a performance decrease rather than an increase. There's no getting around it; streamlined leasing will demand more from agents as they seek to learn your entire portfolio—at least, at first. But once that initial learning curve is overcome, your agents will be far better equipped to "sell" tenants on your properties.
Think of it like this: a renter walks into one of your properties for a tour. They like the quality of your property and the staff, but they're not sold on the unit or the location. In a compartmentalized model, your leasing agent may or may not know much about any of your other properties. As a result, they're probably not going to sell that renter on something from your portfolio. Instead, they'll send them on down the street.
But, if your leasing agent knows your portfolio inside and out, they're going to have a slew of options to set before that renter. At the end of the day, that centralized employee is far more likely to put someone in one of your properties than an on-site agent. This increased familiarity will increase engagement and boost conversion rates.
3. Multifamily Marketing and Communications
Multifamily marketing is a multi-channel affair. Web, phone, email, text, chat, social media—these are just a few of the channels that managers use to reach new tenants.
Across the board, 95% of marketers recognize the need for a multi-channel approach. Only 30%, however, are highly confident in their ability to execute. Whether for lack of time, resources, or knowledge, marketers struggle to bring together all the moving parts.
Having one streamlined place to store all tenant communications can improve the efficiency of moving potential residents from prospect to lease-signer. According to CARROLL's vice president of marketing, Noah Echols, taking that "omnichannel" approach was a key factor when choosing a new CRM.
"In this case, the biggest change was having centralized communication with a prospect in either text, e-mail, and with tracking phone calls," Echols told Globe St. "All of that could be tied to a customer record all in one place."
Multifamily managers share that struggle, especially when their marketing efforts are spread across a handful of employees dispersed throughout several properties. A comprehensive CRM solution goes a long way towards resolving the problem by providing auto-generated reports that give insights on engagement scores, conversion rates, and ad spending. Without a streamlined team, the threat of fragmentation continues to knock at the door.
With a centralized team and tracking, though, you can help your employees consistently execute your strategy without letting prospects fall through the cracks.
4. Comprehensive Analytics
To make the most of your efforts, it's vital that you keep a close eye on which campaigns are working and which aren't. Again, if you're working with a compartmentalized leasing team, wrangling all the numbers can quickly turn into a full-time job.
1 in 5 marketers lack the technological firepower to gather analytics on their multi-channel marketing campaigns. In multifamily marketing, specifically, a common critique we hear is that too many analytics suites are opaque and difficult to work with. With solutions like Knock, however, directors and leasing managers find an easy way to track engagement and lead generation. Put a centralized analytic tool like that in the hands of a streamlined leasing team, and you're ready to dial in your marketing work. Investing in the right tech-driven tools can cut long term costs and provide much needed certainty when making those vital budget decisions.
This speaks volumes about the one-two punch of streamlined leasing and centralized tracking. Without easy access to the numbers that matter, managers won't be able to track the efficacy of their marketing work, wasting both time and money. With clear and streamlined data, a front office has the chance to set strong benchmarks for their team, while also pinpointing underperforming campaigns.
On the flip side, aggregation and centralization give managers the edge in tailoring high-impact campaigns that get units occupied without emptying marketing budgets.
5. Multifamily Leasing Agent Accountability
According to the Harvard Business Review, the highest performing teams are those who know how to hold one another accountable.
Are your agents hitting their daily call quota? Do you know whether they're following up with web leads promptly? How do you hold your team accountable?
In a compartmentalized leasing team, tracking activity takes an extra layer of oversight. As we saw above, a CRM won't streamline your operation on its own. When your agents are strewn about the region, keeping tabs on each one is a tall, time-consuming order. A streamlined operation, however, puts everything in one easy-to-access place. With clear, data-driven insights managers spend less time inputting data, and can spend more time empowering onsite teams in key areas like renewals.
Under one roof, you can better track your agents' activity and results. This gives you the insight you need to provide support, encouragement, and insight. In sum, it gives you the perspective you need to step in and ramp up your leasing agents' performance.
When leasing agents hit their goals, don't forget to celebrate their successes. Simple acts of praise can decrease turnover rates, sustain peak performance, and increase productivity. With a leaner, centralized team, creating a culture of accountability and commendation is vital to continued success.
Conclusion
In this post, we've looked at five multifamily leasing tips:
Centralized Efficiency
Sales Breadth & Depth
Multifamily Marketing & Communications
Comprehensive Analytics
Leasing Agent Accountability
Streamlined and centralized leasing isn't right for everybody, particularly managers with geographically dispersed portfolios. Still, even though you may not be able to streamline leasing, you can bring together your marketing and tenant relationships into one central location.
Want more data on managing leasing teams? Download our research report, Success in Multifamily Leasing Performance