13 Ideas for How to Conduct Recorded Virtual Tours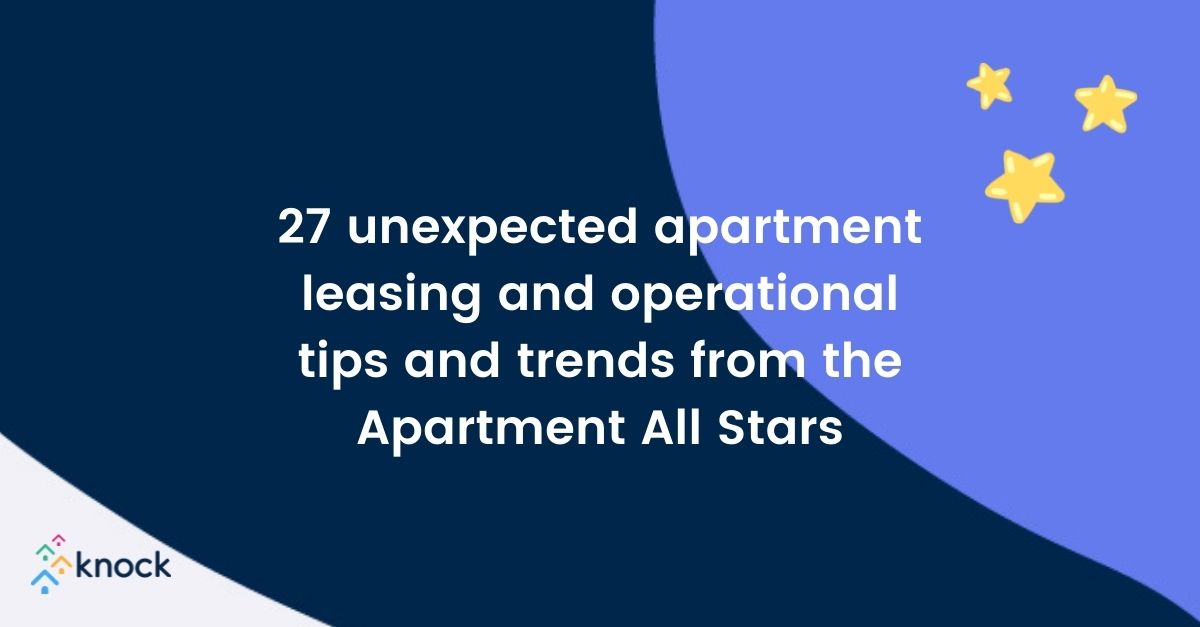 Apartment operators spend thousands of dollars and thousands of hours training their onsite leasing professionals to help them market multifamily apartments. One of the newest ways to market apartments is via filmed real estate video tours.
Faced with the new normal of offering variable virtual leasing tours, there's no reason to rely on guesswork and your agent's smartphone to film your real estate video tour right.
"Virtual tours are not the same as self-guided tours and certainly aren't the same as walking tours," said multifamily educator, consultant, and President of ApartmentAllStar.com, Lisa Trosien. By using these tips, you can create stellar videos that can help attract new renters.
How to prepare to film a real estate video tour for a multifamily apartment
If you're planning to film a video tour, the first thing to remember is to, well, have a plan.
Try scripting, storyboarding, or just practicing a few times to really capture a great (but not totally perfect–more on that below) video that will capture the attention of potential residents.
"This is not just having staff walking around with their phones taking video. You need to plan. Storyboard. And practice it," Trosien says. Have your agents film themselves giving the tour and then critique the tours to ensure prospects are getting a good idea of what to expect. If you're struggling to come up with effective ideas, try watching apartment tour videos and try to replicate what you feel showcases the apartment in the best light.
"As with an in-person tour, using a tour guide is essential because they can point out features that somebody might not see by just watching a standard, person-less video," Trosien says. Mentioning specific features that a potential renter might not notice in a video without a narrator–like say new countertops, appliances, or windows–can help make the residence more appealing.
In video content especially, personality matters. "Having your tours led by a leasing-staff member instead of being done in silence or with music is much better, because we know that people buy from people who they like. If everything about your apartment is similar to the competition, personality could become the deciding factor. Using a tour guide gives the prospect the opportunity to get to know "you" before they come to the property. We have customers who come in after watching one of our tours and say with delight: "Hey. You're the person I saw in the video," says Karen Kossow, marketing director of Paradigm Companies
One key advantage of having a person serving as the guide is that the guide can address any common objections to the floor plan and show them in a positive light. This way, you mention a feature rather than waiting for later to address the customer's objection or concern about it.
"Recorded tours should not go beyond two minutes. Really, about one minute, 45 seconds is the sweet spot," Trosien says. In today's competitive media market, it's hard to capture anyone's attention for long. By keeping your video brief, you increase the chances of a potential resident watching the entire video.
Filming tips for a recorded virtual apartment tour
When you've come up with a plan for how you'd like to film your video, now it's time to actually film the tour. From ensuring the residence is clean and tidy to filming during daylight hours, here are important tips to keep in mind on the day you're actually filming an apartment video tour.
"Don't take the video on a windy day. Ideally, these tours should be taken on sunny days to show natural light and make the home look inviting. If you have to, buy extra floor lamps to use to help light the apartment home if you must conduct tours on a cloudy day." – Trosien
"Wear shoes that won't make noise on hard-surface flooring. This can detract from the quality of the video. Better yet, wear socks. It's a small change that can make a big difference," Kossow says.
Before you start filming, ensure that the residence is clean and in tip-top shape. Potential renters need to see the space in its best possible condition. "During your pre-walk of the unit, ensure that it's clean. Specifically, the toilet seat is down, the lights are on, it's staged properly, and there are no surprises," says Shane Gillman, vice president of marketing at Gates Hudson.
"Capture the highest quality footage that shows off the space in the best possible light. Make sure you know how to hold and position the camera. Move slowly because there can be lags in the recording based on connectivity, and you don't want the video to appear spliced," Gillman says.
"Move from corner to corner in the apartment to give the prospect the chance to absorb the size of the home," Gillman says.
"A pre-recorded tour doesn't have to be perfect! If there are little mistakes, that's OK; they will humanize the process. An in-person tour is never perfect. The customer appreciates 'real'," Kossow says.
How to market a real estate video tour
Now that you've finished your video, it's time to release the recorded tour. Discover why it's important to market your recorded video tour alongside other tools–like photos of the apartment–to effectively sell the residence.
When possible, place floor-plan tour videos on the floor-plan page of your website instead of (or in addition to) the photo/video gallery page of the website. This overcomes challenges a potential customer could have when looking for the video that matches the floor plan that interests them. By having it on the floor plan page, it allows customers to see the layout and the video tours in one place. If your marketing platform doesn't enable this as an "out-of-the-box" solution, push the marketing team for it as these videos can make a big difference.
Make sure your marketing technology supplier partner enables you to incorporate your tours (or links to them) within their products, giving the video tours a higher chance of reaching more viewers.