(Case Study) Edgewood and Vantage Management Creates Efficiencies with Knock's Real-Time Data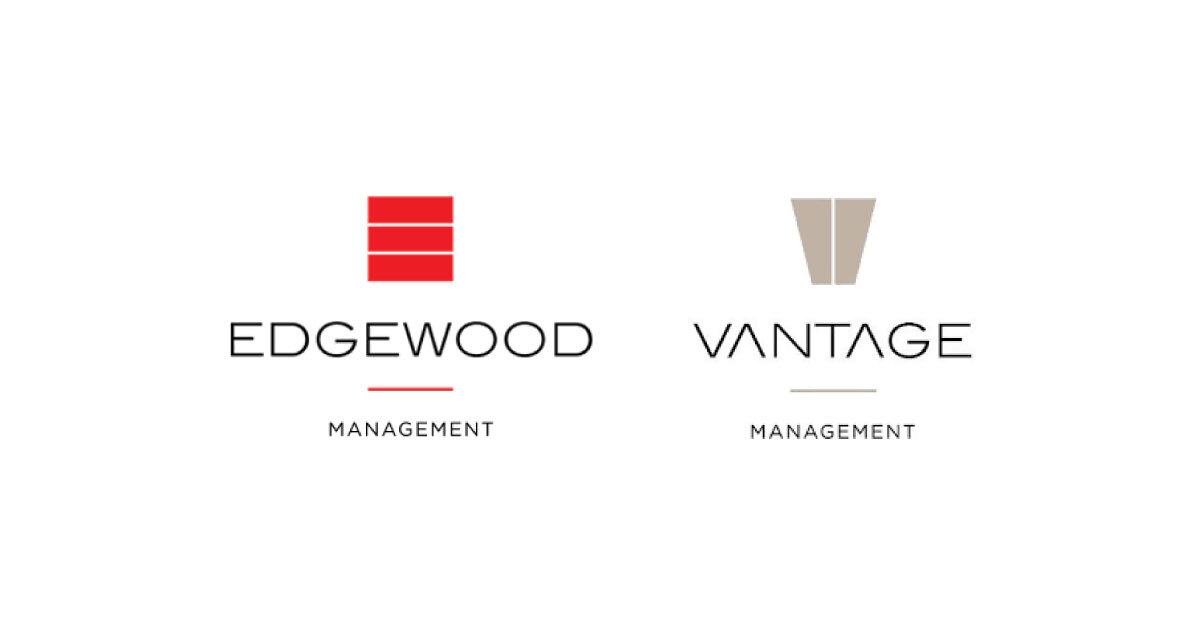 Edgewood and Vantage Management is an "extremely data-driven" third-party property manager. With nearly 40 investor/owner clients, 150+ properties and 25,000+ units, consistent and accurate reporting and forecasting are vital to the company's success.
However, quality reporting and forecasting can be hard to come by – even in the best of times. In the post-COVID era, it has become even more challenging.
But, Edgewood and Vantage Management uses Knock CRM. And that is giving the firm the information needed to verify predictions and fine-tune performance.
"Knock gives us the data we need, as quickly as we need it," said Wendy Simpson, vice president of marketing. "It's data on steroids. Without it, we wouldn't be able to make real-time decisions, or make sound recommendations with clients."
Before Knock CRM
Before Edgewood and Vantage transitioned to Knock CRM, the teams manually tracked the pipeline in a property management software.
"We could not get the data we needed quickly enough to make good business decisions," Wendy said. "Our teams needed access to their intel, and needed to manage the reporting with our clients in a consistent way."
Now, each stakeholder, from the onsite leasing consultant to investor client groups, gets reliable real-time reporting.
"We can chop up our data, and compare by timeframe, by property, and by portfolio," Wendy shared. "The accuracy of the system is another plus. It's helped us improve response time – from the moment of the first contact with the prospect to the tour to the lease."
Accurate CRM data ensures accountability across teams
Knock has helped Simpson keep her teams accountable for performance across marketing, leasing and operations.
"There's no guesswork anymore on how campaigns are performing," she said. "It gives us checks and balances."
Take, for example, Park Naylor, an affordable community in Washington, D.C. The team there recently rolled out Knock.
"Prior to using Knock at Park Naylor, we had little visibility into lead reporting and experienced inflated conversion metrics due to a lack of pipeline management," Wendy said. "Post Knock launch, the team was able to optimize their pipeline of 450 leads, bringing them to 100% engagement and accurate attribution by source."
She continued, "During one month over the summer, our previous technology partner showed 141 new prospects and 10 leases, whereas Knock showed 194 new prospects and 12 leases due to improved tracking."
Knock CRM provides data for teams to optimize performance
Edgewood and Vantage also use Knock CRM to optimize performance by tracking "fundamental benchmarks," including conversions, responsiveness, follow-ups, and attribution.
For the recent lease-up of Fenton Silver Spring, a 100% affordable community, Wendy shared, "We used Knock to analyze qualified lead flow. We found that one source was underperforming, thanks to Knock's loss reasons report, and decided to relocate our spend to a higher-performing advertising source, which in turn helped us to complete the lease-up."
"Knock's data forms a map of our successes and opportunities with managing a robust pipeline," she shared.
She uses the Engagement Report each week to review each property and shares the results so marketing and operations teams can learn from it.
"We are able to do this on a portfolio level so that many of our properties benefit, and operations, leasing and marketing can review and discuss accordingly at once," Wendy noted.
At one of the teams' affordable properties, Fireside Park, they saw an increase of 20% in their engagement score month over month.
"With an added layer of support to the team with managing incoming leads [at Fireside Park], we began to see an increase in applications submitted," Wendy said.
Knock's real-time insights increase leasing velocity
Because Wendy's priority is sending the most qualified traffic to the community, and then optimizing how it moves down the funnel, speed is essential.
"With Knock, we're able to count every lead, determine whether it is qualified, and then, how that moves down the funnel and lead attribution, and lease attribution," she shared "My team is benefiting from the speed from the time of the first contact to the lease Knock provides."
When it comes to reviewing property and onsite teams' performance, she takes a two-prong approach.
"The first thing I look at is, what is the number of prospects that came in," she shared. "Then, I look at, did we convert them? If not, why? You just keep peeling back the onion. By having a Knock in place, we can really understand the value of the leads that they're sending and which are converting."
She added, "Knock helps us to truly measure which is working best, and understand the ROI of the investments we are making."
Accountable teams are empowered teams
Wendy has always been a strong proponent of proptech – especially when it comes to her teams. A seasoned manager, and industry veteran, she encourages her teams to use Knock's "data trail" to empower themselves.
Her teams view the data in Knock, and can determine, "What changes can I make?"
"They have the confidence and ability to better manage their community, and they have the insight to feel good about the decisions they are making."
We talked with Wendy about how the Edgewood and Vantage team is working with Knock, and their perspective on multifamily technology. Here's what she shared with us.
This interview has been edited for brevity and clarity.
Knock: What do you think about how multifamily, as an industry, has adopted new technologies?
Wendy: We don't have enough customer-centric tech in multifamily. We need to do better with providing self-managed actions to our customers. And, we need to continue to be diligent about optimizing the technology that's available to us now.
I think that it is really important that Knock allows our prospects different ways to communicate with us. If they chose not to communicate with us, and they just wanted to set up a tour and come in – they can. That's good for us and them in a couple of ways.
They get to make the choice. It also saves our team time from having to answer every single phone call and email if people are self-scheduling, and with the automatic reminders.
How does your company go about vetting new technology?
I ask, what need is this filling that we don't have now? Then, what is the initial investment needed to try it? What types of resources are we going to need from our team to get it up and running? And, how long do we give it to "work"?
This all plays into what we adopt and the long-term benefits. Once we go through the vetting process, if we have a strong belief that it's going to work, we do it right. We make sure that all that needs to be done is done accurately – test, examine, test, re-examine. It's not a fair pilot if we don't give it our all.
What makes a pilot successful?
We measure the pilot first from an owner's perspective, and then on a level of service. It has to make our processes more streamlined to save money and time. And most importantly, the product has to improve the customer experience in some way.
We have run pilots before where things were going wrong, and we were not getting the answers or the support that we needed. People get frustrated, and then they just put the new technology to the side. There are other companies that we've run pilots with that just didn't have the level of service and attention that we could count on from Knock.
It's really important to us that we have a supportive client and partner. You have regular meetings in which you are open about problem areas, and the things that are going really well.
How was your Knock pilot?
Well, no software is perfect, and we realize that. At times, we were challenged. So, I loved that we were able to work with Knock to have a live follow-up Q&A. Knock made themselves available and were very open to feedback.
The power of that, is that the users are on the call, and we're asking real questions from the users. We're asking, "How's this working for you?" And they'll tell you. Thank goodness!
Training is so important. Setting expectations early on and that communication factor with all the stakeholders is super important.
When we first started onboarding, we had some concerns about some of our properties' ability to learn and make the most out of the system. But they embraced it. It's mostly intuitive. As each community became comfortable with it, this helped our clients to see the value in using Knock across their portfolio.
Discover how Knock can help you build a high-performing team with more insights like these. Sign up for the Knock newsletter.