Knock Star Views: 5 Predictions for the (Near) Future of Multifamily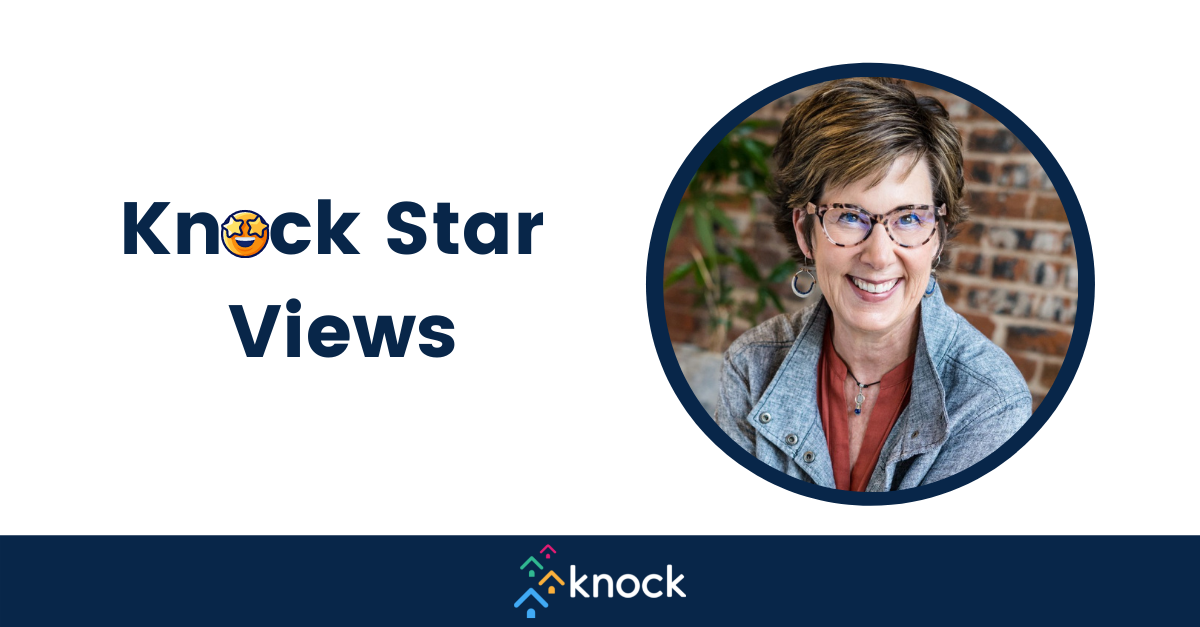 By: Lori Snider, Head of Learning & Experience, RedPeak
Owning and managing 3,500 units in a central geographical location is ideal from an innovation perspective — we're large enough to test things at scale, but small enough to be flexible and pivot when it's time to try something new.
At RedPeak, that mindset has helped us stay ahead of the curve for over 20 years and has positioned our company for future success. Recent trends have emerged that will change our business direction, and we are enthusiastically embracing each.
1. Digital is here to stay.
Consumers have been asking for and expecting a digital path to leasing for a long time. Unfortunately, as an industry, we've focused more on how we want the customer to behave, and in the process, provided roadblocks that confuse, create noise, and dead-end the client experience. For example, if a consumer is viewing an apartment online, they can most likely see what's available, review the floor plan, and be intrigued that it's a corner unit, but that's it — they can't find anything more about it and have hit a roadblock to accessing information. Their online journey ends right there. They don't really have enough information regarding the details, and need more to make a good decision, but, at that point, have limited choices: to purchase with the little information they're given regarding the actual apartment of interest, or reach out for more information, which likely will turn many potential residents away, because they are simply not ready or are uncomfortable with facilitating a live interaction.
This flies in the face of the fact that customers are used to digital means of interacting with companies, from making online restaurant reservations through OpenTable to calling a car with Uber (not to mention daily interactions with Amazon). Even hotels are starting to embrace digital, keyless check-in options.
A silver lining of the pandemic is that the apartment industry is already on the path to getting savvier in creating digital paths for prospects, making their experience personalized, easy, and awesome along the way. Whether that means self-scheduling tours, chatbots, self-guided tours, or video tours, prospective renters will continue to want to interact digitally in the way that is most comfortable for them. If we work toward personalizing that experience through intuitive and robust websites, we will capture a greater share of the market.
2. Personalize the leasing experience.
At RedPeak, we teach our people that their role in sales means helping people get what they want. Any way the leasing process can be personalized for somebody is going to make it more impactful.
While this means devoting more time to training leasing professionals, as they'll need to take on a greater role as customer experts, in the end, it means a greater overall touring experience and, ultimately, a greater chance of landing a lease.
3. Strengthen employees' emotional intelligence.
Despite the demand for digital, connecting with prospects — whether it's over the phone, getting started on a self-guided tour, or closing — is still key in terms of turning leads into leases.
There's a difference between a leasing professional who says, "One-bedroom or two-bedroom, what do you want?" and one who says, "Tell me a little bit about what you're looking for, because I'm going to find it for you."
It's critical to train and develop leasing teams with a high level of emotional intelligence who know how to build value in the product. Average salespeople who are little more than order takers won't succeed in this new world. The key is becoming invaluable to the client, and in the process, adding value to the product and your role as an expert.
4. Centralize your leasing.
Looking ahead, we'll see more centralized leasing offices. Like the embrace of digital, smart operators will make it easier for the client to transact without physical interaction. One centralized hub allows for additional flexibility, and cross-selling can serve as a catalyst to the leasing experience — or not, depending on client preference. What the client wants, when they want it will be critical to designing experiences that will be well received.
There will still be enormous value in the leasing profession — perhaps more opportunity than ever to keep the customer lifecycle going. When leads are brought in through this centralized structure, leasing teams will be key to nurturing, follow through, and conversion, not to mention resident retention and generating referrals.
5. Traffic: Quality over quantity
We all know that reviewing traffic numbers is crucial to monitoring property performance. But with the analytics and business intelligence tools at our disposal nowadays, we need to go beyond volume and ensure we're bringing in the right traffic, as well as the right amount of traffic. In other words, if you're not bringing in qualified leads, it doesn't matter how many people you attract, and if you're playing the volume game, and the office is receiving a fire hose quantity of leads, qualified clients will not be served well because resources will be limited.
Focus on quality leads and monitor the tipping point — where does lead volume become unsustainable from a response perspective? If clients can't get through, can't make an appointment, and aren't being responded to because of the sheer volume of leads being generated, marketing dollars will be wasted, and team morale and community reputation will suffer.
----
🤩 Stay tuned for more multifamily stars sharing their insights, opinions, hard-earned lessons, and industry expertise.
Sign up for the Knock newsletter: