18 Tips for How to Do Video Tours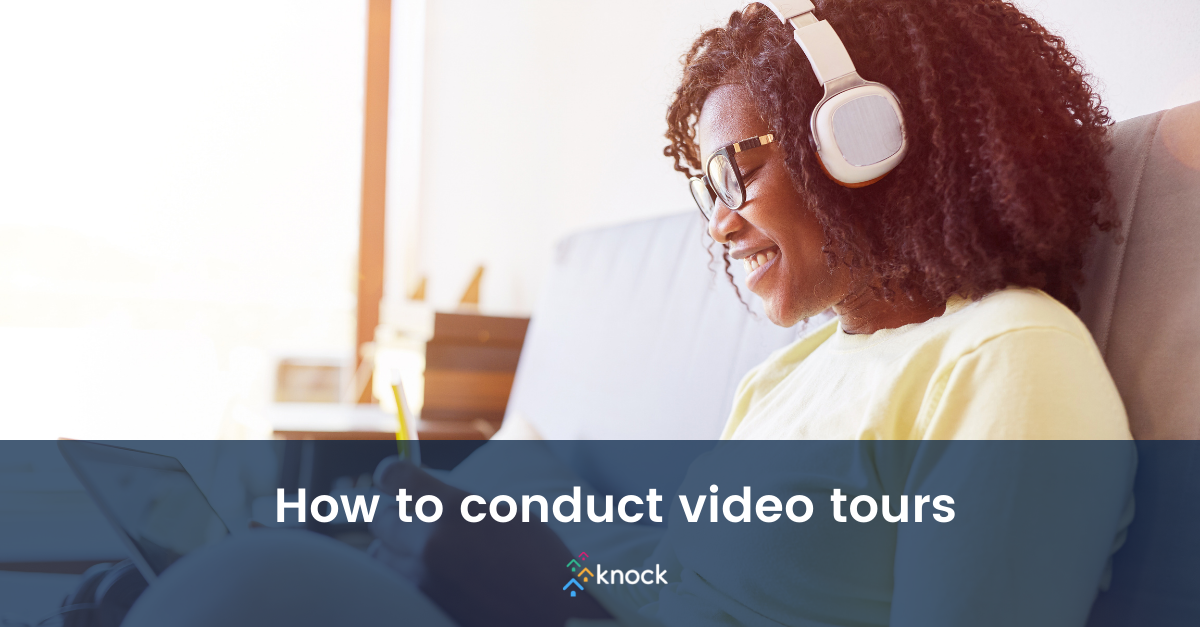 Pre-pandemic, live-video, in-person apartment tours were something that some properties offered to set themselves apart from the competition. Today, knowing how to create a compelling virtual tour is crucial to modern front office success.
"The pandemic has let our customers know that apartment communities are capable of this level of service and technology, and it is now something that is expected of us as opposed to something nice that we offer," Karen Kossow, Paradigm Companies, says. "Virtual touring is not going away."
Multifamily property managers are looking to set themselves apart from the competition by leveraging what they've learned from prospects over the last year. Live-video touring is performing well for Paradigm, Kossow says. One of her communities recently signed seven leases in one week – and three were from live video tours with prospects who had never visited the property.
"These decisions were made totally based on the virtual tours," Kossow says. "They did a lot of online searching, and asked to take virtual tours on selected properties based on location and price."
Hers came out on top.
"Their feedback was that they chose us because of location, price, the quality of the virtual tour – and friendliness of the leasing staff."
Virtual tours help prospective renters see your community at a time and place that works best for them. It opens the (virtual) door to more prospects, and ultimately helps leasing teams drive results.
Jamie Gorski, GID, has rolled out many new leasing techniques during the pandemic. "We're not getting rid of any of the new strategies, but we will be refining them as we come out of Covid-19 restrictions."
Here are some tips for leasing staff and front offices about how to create effective live video tours.
How To Start Your Video Tours
Virtual video tours are all about convenience, and that starts from the moment the prospect is interested in scheduling a virtual visit. Front offices that deploy an easy-to-use self-scheduling system give prospects the power to find a time that works best for them.
Just like in-person tours, it's important to make a great first impression, even in a virtual space.
Enable your website to schedule the tours for you. We use a website bot. Our team also asks those who visit us in-person if they'd like to schedule a virtual tour. – Kossow
For in-person virtual tours, always ask the prospect: 'How much time do you have?' And be sure to honor that time frame. — Lisa Trosien, Apartment All-Stars
Introduce yourself at the start so customers can see who you are before they move on to do the property and apartment walk-through. You want the tour to feel like an in-person tour and this helps. – Karen Kossow, Paradigm
Some staff might be hesitant to appear on camera, but explain to them that it is one way to help them get leases. Encourage them to "speak with their hands" during the tour. It helps to give prospective residents the sense, mentally, that you are there with them. — Courtney Patterson, Northwood Ravin
Wired in: Understanding Your Tech
Today's renters are tech-savvy and expect high-quality virtual tours. It's vital that your leasing team is comfortable with their tech, and prepared for any mishaps ahead of time. Don't let a small digital hiccup be the reason that you lose a prospect's time and attention.
Remember, the tour is about them, not you. They need to feel comfortable about what device is being used, so let them choose. Virtual leasing must be accessible across all types of devices, browsers, operating systems, and technologies, so no one is alienated from having a tour because the device they want to use is not offered. — Trosien
Know your property (what do you want to highlight?); Know your people (what are they comfortable talking about when giving the tours?); Know your technology platform (what is it capable of?) — Katie Manley, Bell Partners
Walk the tour ahead of time to determine if there are any Wi-Fi dead spots. Make sure the connection will be there at all points on the tour. If there are dead spots, add a My-Fi device to help improve your signal. This can be especially problematic in high-rise buildings where the connection could be susceptible to thick walls or while you are in an elevator or a stairwell with limited reception. You don't want the connection to fail – because what does that then tell the resident about your Wi-Fi abilities onsite? — Trosien
Offer some friendly coaching to the prospect ahead of the tour. Think about how awkward it might have been for you the first time you joined a Zoom call; you don't know what buttons to click and when and you don't know how to turn the video or audio on and off. — Trosien
Customizing Your Video Tour
Just because the tour is virtual, doesn't mean your leasing team can't add personal touches. Tech innovations, such as live-stream video tours, can provide prospects with personal attention despite the physical distance.
Before the tour, list things that the prospect shared that they are interested in seeing and be sure to include them. For example, if they want their unit to have a "western view," then give them one. Right now, balconies are hugely popular, especially for prospects who didn't have one at their previous apartment. — Trosien
Recorded tours that are informative, use the best lighting and are well rehearsed are effective, but a live tour can be more fluid and address the prospect's specific requests and preferences, so it can be more effective. — Helen Garrahy, Heitman
Accessibility and accommodation should be addressed during the virtual tour. Persons with disabilities can be shown accommodations such as ramps, parking spaces and interior accessibility fixtures in the apartment homes. For persons with hearing disabilities, audio can be replaced by captioning. — Trosien
Video Tour Tips for Leasing Agents
Your leasing staff is used to putting on a show, a virtual tour is just a different venue. These tips ensure that the show will go off without a hitch.
Introverts and even extroverts really need to ramp up the personality while giving the tours. You need that energy. — Trosien
You must be 'on' the entire time. Ask questions throughout the tour after your points are being made: 'What do you think of this?' "Are you okay with that?' 'What do you think so far?' 'Do you have any questions?' Keep it moving. — Trosien
Inciting verbal interaction is so important because you cannot see the prospect; you are not getting your usual body-language cues and facial expressions to help you gauge their interest or displeasure. — Trosien
However, don't turn your virtual tours into a creativity contest for your staff. This is not the place for this. Be creative about how to market it, such as on social media. But if you try to be clever during the tour, it can become a distraction for the prospect." — Trosien
During tours, you want to show them the apartment, but you also want to sell your management team and describe how they are going to take care you while you are living at your community. — Jamie Gorski, GID
Finally, this one's tough to do, but at the end of the tour, ask the prospective resident, "Was there anything you didn't like?" and have an answer for it. — Trosien
After the Virtual Tour Ends
Virtual tours can provide that needed first impression to hook a prospect's interest. Once you've gotten a prospect interested, a strategic follow-up can convert that lead to a signed lease.
Send a recording of the tour to the prospect as a follow-up. This way, the customer can watch it as many times as they wish (and share it with others), which means they'll never forget what your property looks like. In one case, a mom did the live virtual tour for her daughter, who had a busy schedule. She then shared it with her daughter, who never took her own tour, and yet still leased with us. — Kossow
See Knock Tours in action — schedule your demo today!