02/11/22 – Influencers Gonna Influencer (pt. 2)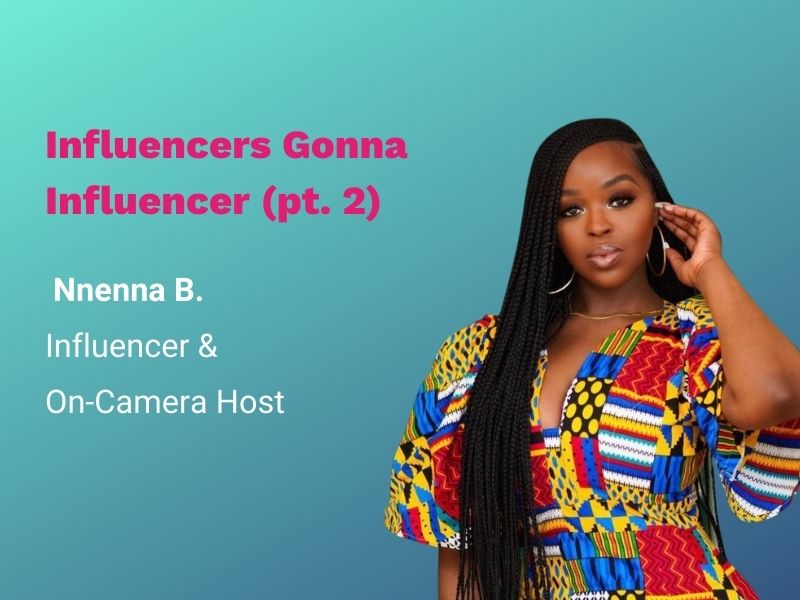 Listen to this episode on Apple Podcasts or Spotify.
In this follow up to our first episode about influencer marketing in multifamily, special guest and real-life influencer Nnenna B. stopped by Renter Obsessed to answer all our questions about working with influencers (and tell us the one thing missing from our social media channels).
About Nnenna B.
Nnenna B. is a multi-faceted content creator, personality, actress, and on-camera host who has gone viral 2X resulting in her dad becoming a popular gif. She creates content in the lifestyle, fashion, beauty, and travel space with a strong focus on comedy. Her goal is to inspire, uplift, and entertain. As an on-camera talent, she's worked with BuzzFeed, Madame Noire, Baller Alert and has interviewed celebrities such as Kevin Hart, Matthew McConaughey, Ice T, Ava DuVernay, Naturi Naughton, and others. Her content can be seen on major social outlets like The Shade Room (26M) and 9Gag (56M) and has been shared by various celebrities such as Cardi B, Snoop Dogg, Jhené Aiko, Missy Elliot, and more.
Topics discussed in this episode
The one thing multifamily needs to start doing on social media.
Leveraging influencer content across your portfolio.
Where social media fits in the renter journey.
The metrics that matter most with influencer marketing.
Resources mentioned in this episode
Drop us a note: hello@knockcrm.com
Register to attend a future live recording.
Subscribe to our newsletter: knockcrm.com/Knock-Notes-Newsletter
Learn more about Knock: www.knockcrm.com