02/23/22 – Knock Talk: Better Together with Rentgrata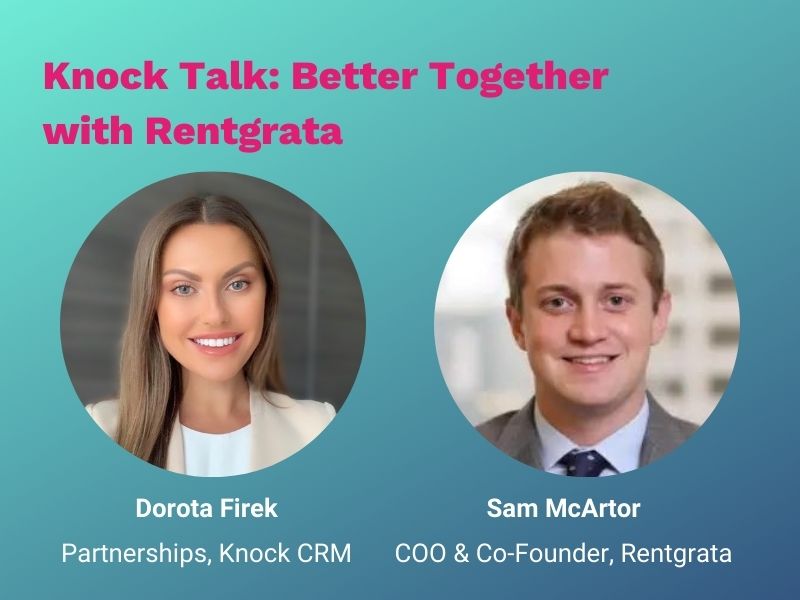 Listen to this episode on Apple Podcasts or Spotify.
Integrations have always been in Knock's DNA, and this year we're making it official with the launch of KnockNetwork, a technology partner program built to create a better experience for our customers. In this episode, we're joined by Dorota Firek, Knock's Head of Partnerships, and Sam McArtor, Co-Founder and COO of Rentgrata, to talk about how we are better together, as well as the impact KnockNetwork has on our mutual customers.
Topics discussed in this episode
How Knock customers benefit from the KnockNetwork program.
The different partnership levels in the program, and what each entails.
The importance of integrations.
Resources mentioned in this episode
Register here to attend one of our upcoming recordings.
Subscribe to our newsletter: knockcrm.com/Knock-Notes-Newsletter
Learn more about Knock: www.knockcrm.com