Introducing Knock Now™
At Knock, we work every day to deliver a product that maximizes revenue for our customers. This requires insight and tools that optimize performance at every phase of the sales cycle: attract, convert, and retain. We first broke into the multifamily scene by introducing the power of self-scheduling to attract and convert leads more efficiently. But we always had a larger vision. What if we could extend self-scheduling to any website where a lead can find a community? That would change everything. 😉
We are excited to announce another step towards that dream with the launch of Knock Now™. Knock Now is a scheduling API that extends our self-scheduling technology to some of the biggest, most respected lead generation companies in the industry. Renters no longer need to submit a contact form and coordinate a time to tour an apartment by email or phone. Prospective renters can now self-book tours directly from listing pages and management companies will enjoy up to 2.5x higher tour volume from ILSs. Everybody wins.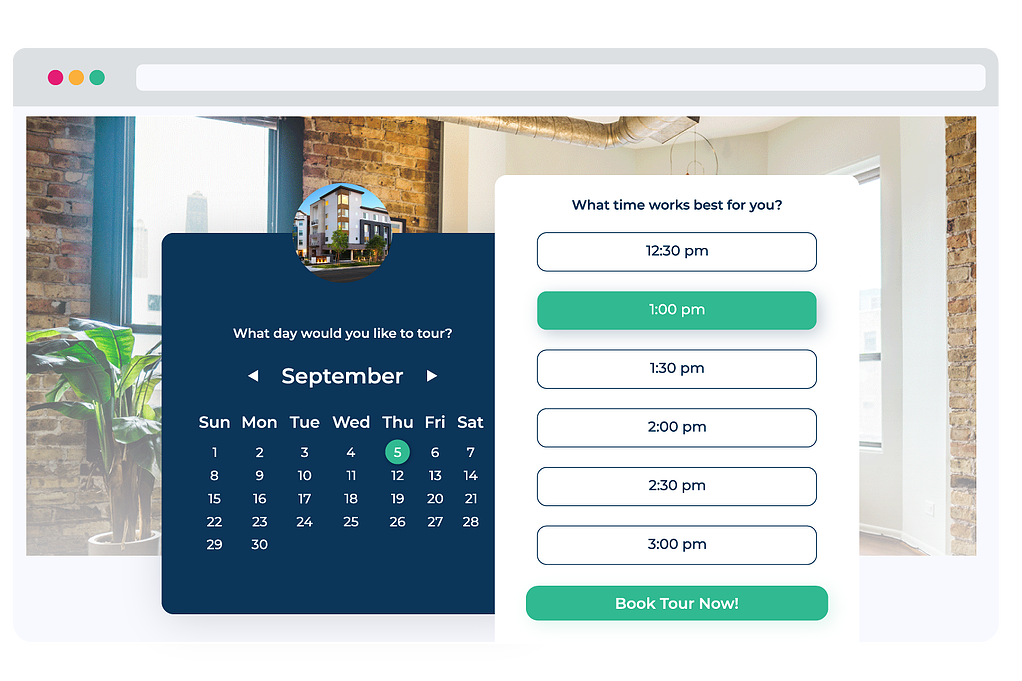 We are excited to have amazing partners to help lead the way in solving this very important industry problem. We have big plans for the future of Knock Now as we work to expand our list of integration partners and capabilities.
See Knock Now™ in action – schedule a demo.