Driving Renter Visits and Applications: Stay "Top of Mind" With These Calls to Action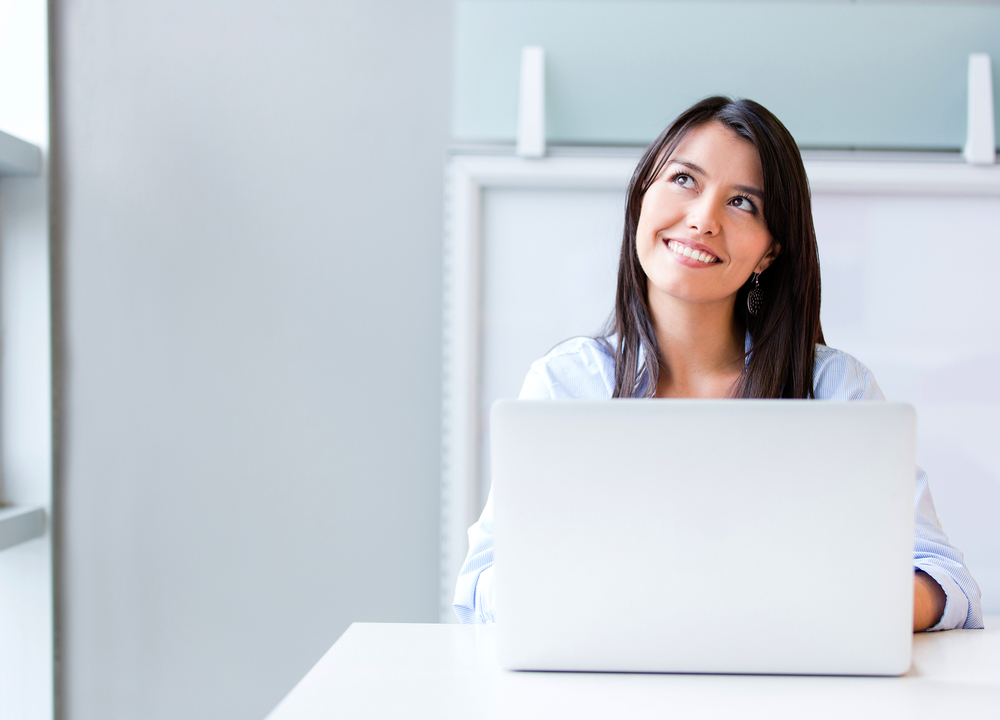 By Kristopher Humphries, head of learning and development @ Knock CRM
Want to make sure that a prospect knows you are serious about making them your next resident? Need to provide a deliverable that encompasses everything you showed them onsite, but also allows them to take action right away?
We've got two calls to action that will help your leasing teams do both — turning visits into applications faster than you can say "lead-to-lease."
1. Follow up with prospects after they visit
The post-visit follow-up is the best way to stay top of mind to prospects who've toured your property. Whether you reach out by email or text, following up directly after a tour gives you a final opportunity to thank your prospect for joining you and to reiterate some of the most important features of your property.
The quickest way to follow up — and a great way to help ensure your agents do it after each tour — is by building out a custom quick reply messaging template for email and/or text. Quick reply templates are pre-written responses with areas you can customize for each prospect. They can be as formal as automatic emails built into your CRM (customer relationship management) platform, or as simple as a spreadsheet with sample text for different situations.
Proactively creating these responses saves time and creates consistency for teams and prospects — delivering a better experience for them.
By immediately following up with the right content — such as a quote (more on this later), how many other people will be touring the unit, or next steps for the prospect to take — leasing teams add urgency for them to begin the application process. Quick replies are also easy to build and manage, and they'll allow you to establish a standard and effective response to help drive prospects towards taking the next step.
Build your own messaging template
As mentioned above, quick replies can really be as simple as a spreadsheet with a bank of message templates for leasing teams to use in emails and texts. You could start by creating a generic message for a typical follow-up, then get more creative with responses to more niche situations, such as prospects considering multiple units.
All you need is a short message indicating what action(s) you want the prospect to take next, along with blank spaces or indicators for leasing professionals to add custom details specific to the prospect, i.e. talk about the dog park if they have a furry friend.
Here's an example of a basic quick reply template to use after a prospect takes a tour: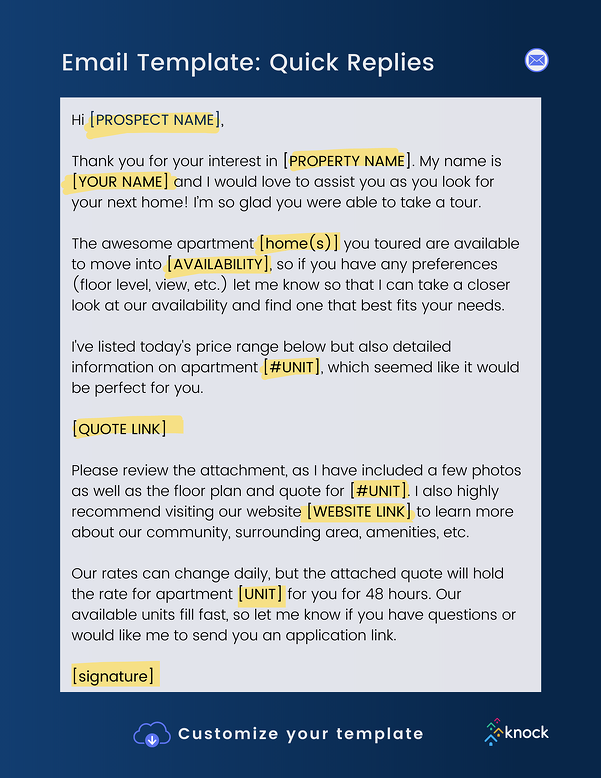 You can access the template here!
Use built-in quick reply tools to easily create personable message templates
For extra ease and functionality, see if your CRM (customer relationship management) platform comes with that capability. Many CRMs, including Knock, include built-in functionality for creating personable, ready-to-send message templates that can be used in mass texts or emails.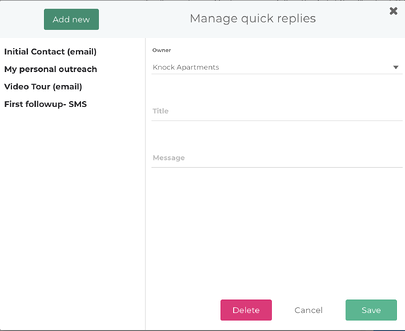 Knock quick replies.
In addition to making it easier to write and share quick replies with your team, using a quick-reply tool that comes with your CRM has a number of other benefits, from ensuring all communications with prospects are correctly tracked and attributed, to automating quick replies to save time, to even qualifying inbound messages before they interrupt your workflow.
2. Send a custom quote to each applicant
Now that you have written the perfect follow-up template that your teams can fill with lots of specific details to drive prospects' interest, it's time to provide them with some actionable items — like a quote — to move them along.
Sending tailored quotes, in particular, is a great way to nudge prospects toward applying after they tour your community. Whether you are using a pricing matrix or quoting simply based on leasing length and terms, build a quote that is designed around the prospect's specifics, and don't delay in sending it — you could even do it at the end of the tour! (Bonus points if you create a quick-reply template for sending custom quotes — even more so if you add urgency by including a quote in your tour follow-up email!)
Ways to customize the quote include adding details about the unit or community that are important to the prospect. For example, with Knock, outside of the price, unit number and square footage, all the extra details can be customized, from when the offer expires to how much pet fees are.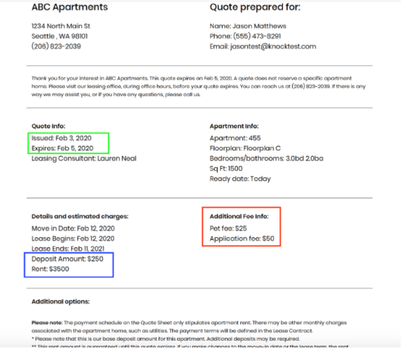 Knock enables teams to customize quotes.
By adding a few customizable areas to quotes (like Knock enables teams to do in the highlighted areas above), you ensure that each prospect gets the details they need to make a leasing decision.
What do both of these tips boil down to? Personalization, personalization, personalization. By tailoring your follow-up replies and quotes, your property can stand out from the pack when it's time for prospects to fill out applications. They also give your teams that crucial opportunity to spur prospects into action, while showing them that you understand (and care about) their wants and needs.
Get tips like these straight to your inbox.
Sign up for the Knock newsletter!