4 Takeaways (and Charts) From Our Multifamily Leasing Performance Research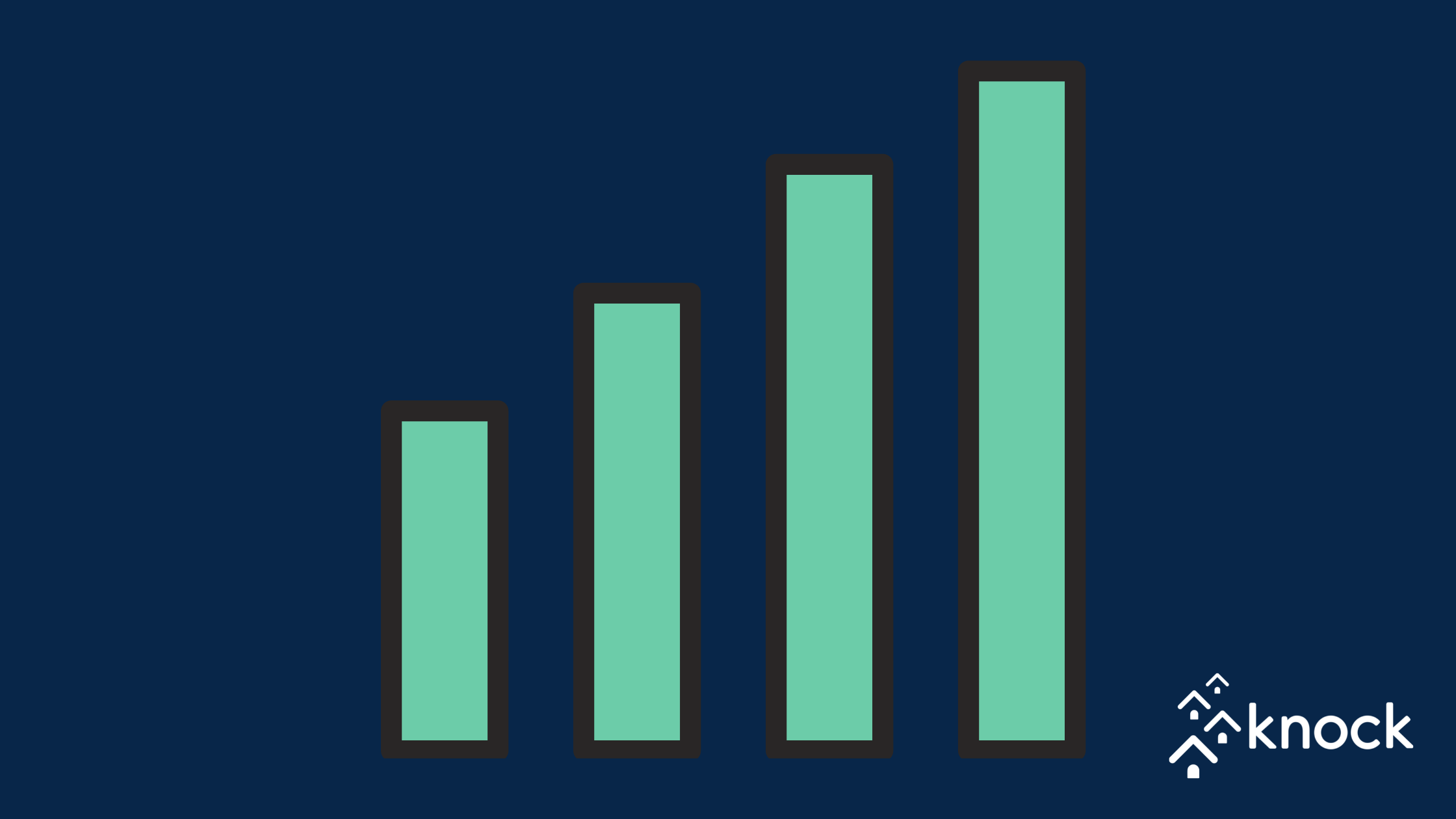 Our goal at Knock® has always been to equip multifamily operators with the data, transparency, and solutions they need to run an efficient, high-yield operation, while also making it easier for onsite teams to do their work and provide exceptional experiences.
We set out to learn more about different perspectives of the people we serve in the multifamily arena: those who work on the frontline directly with renters and those responsible for front office operations and marketing ("corporate"). We wanted to know, how you think about people and technology. Where is there agreement and common ground? And, perhaps more importantly, where do perspectives differ?
We surveyed 701 multifamily leasing agents, property managers, and corporate professionals, and the data revealed top operational priorities and areas of disconnect — along with insights on working together to improve performance and drive success.
Here are 4 key takeaways from the report for multifamily front office operations and corporate teams.
1. Providing an exceptional renter experience is the top operational priority across professionals surveyed.
But that's where the agreement ends. Major disconnects are potentially eroding performance. What are they? And how do we work toward bridging the gaps?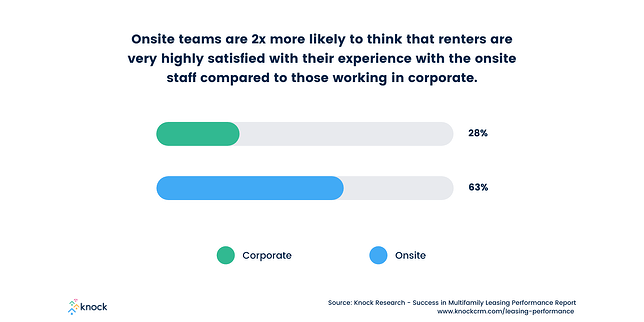 2. Three out of four corporate respondents are concerned that the labor shortage will impact their ability to hire and retain leasing teams — and good news, there's something they can do to address it.
While the hiring challenge is significant, the data shows there is something corporate teams can do to help retain their leasing team members: Make them feel valued. Many in the industry are already doing this, and there's also room for improvement — which could make the difference in a tight labor market.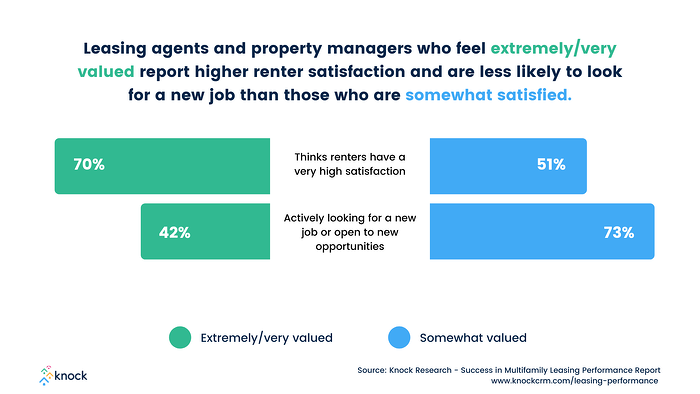 3. Automation is top of mind for everyone.
Both corporate and onsite teams are interested in actively looking for ways to automate routine processes in order to give leasing agents more time to spend with clients. The most popular request is pre-qualifying website traffic before it becomes a lead.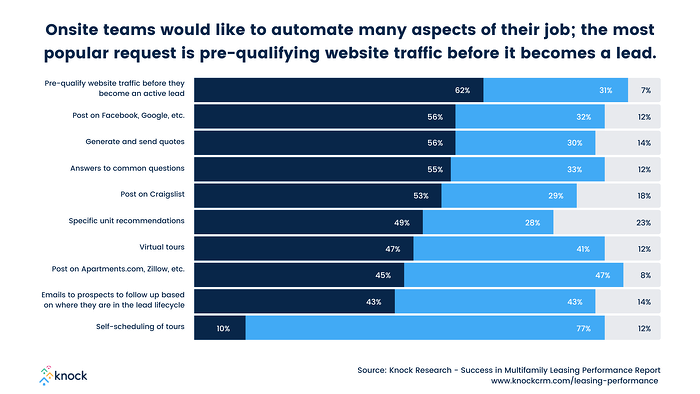 4. The vast majority of multifamily teams would like better insights to improve profitability.
Yet, only 9% of corporate respondents are extremely confident that the data they are using to make decisions is consistent across reports/systems.