How a Multifamily CRM Improves Customer Experience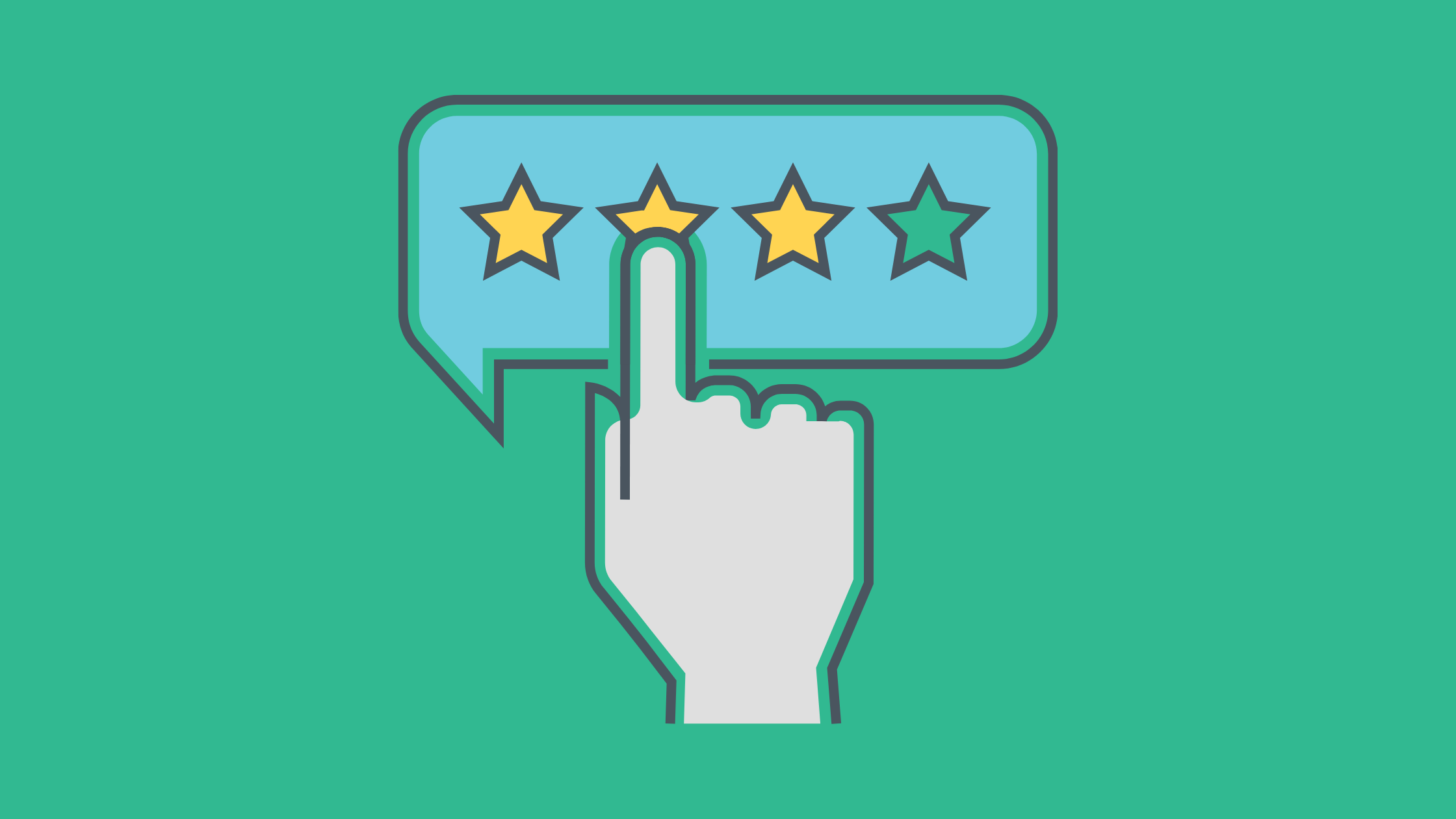 Technology and the pandemic have changed the way consumers interact with businesses, including multifamily property management companies. Today, consumers expect a top-of-the-line customer experience. Not only can they communicate with you by phone, text, email, chat, video, and in person, but they've come to expect that when they do reach out, you'll be as responsive, personable, and helpful as a company like Airbnb is.
Those little things — answering questions, quickly following up, showing an interest in the prospect as a person — translate into a good customer experience. It's not just anecdotal: Knock® data shows that taking more than an hour to respond can decrease a prospect's chances of leasing by over 30 percent.
There's a financial incentive to improve customer experience, too: According to a study by Forrester Research, there's an exponential relationship between customer experience and revenue. In other words, the better the experience customers of multifamily property management firms had, the more revenue the firm generated.
Customer experience is already something that's top of mind for multifamily teams. Our research report on leasing performance revealed that providing an exceptional renter experience is the highest operational priority across the professionals we surveyed.
A multifamily CRM (customer relationship management) solution can elevate the experience your customers have. A CRM improves workflow and allows you to note relevant information, such as whether a prospect has a dog, so you can personalize your next interaction. And automation and dashboard tools mean no more missed follow-ups or opportunities or unanswered questions.
Customer experience vs. customer service
Before getting into why a CRM can help, let's define customer experience and how it's different from customer service.
Customer experience is the way you connect with your residents and prospective renters over time. It's also the journey your prospects take from their initial contact with your property management company to their last.
Customer service, on the other hand, is a single interaction. For example, you can have a good customer experience with your favorite rideshare company over the course of several years, but poor customer service on one particular ride.
Although customer experience and customer service are related, customer experience dives much deeper. Companies that deliver good customer experiences engage with their customers, learn more about them, and are more responsive. Investing in the customer experience can result in positive relationships, encourages customers to become brand advocates, and can help a company earn more.
Create positive customer experiences and boost team performance
For a multifamily property management firm, delivering a good customer experience starts with knowing the prospect and what they need.
Do they have pets? Do they prefer to communicate through text? Will they take public transportation to work, or do they need a work-from-home space in their community? The answers to these types of questions can help you provide the information the prospective renter needs to prioritize your property in their search for a new home. Your CRM should make it easy for leasing agents to add in tailored details and let their own personalities shine through — especially important in an increasingly digital and remote world.
But personalization is only one piece of the puzzle. As we mentioned above, you also need to be responsive. After all, if the renter will be living at one of your properties, they will want to know that you'll respond quickly to requests.
One way to ensure you are responding in a timely, attentive manner is through automation. A CRM can alert leasing agents to tasks like following up with a quote for a prospect who just toured. However, be sure to automate with purpose. Think of your prospect's journey and how the automated task can benefit them. (For example, did they schedule an appointment to tour a property? Set an alert to follow up and ask if the prospect has questions after the tour.)
Additionally, you'll want a CRM that measures how well your teams are meeting their goals so you can create an even better customer experience. It's important to get ahead of performance issues that could be negatively impacting customer experience before they impact net operating income or NOI.
Use a CRM to create a seamless prospect journey
Anna Laura Hatchette, regional manager for Envolve Client Services Group, points out that due to the pandemic, customer expectations around tours are different now. "They're going to expect virtual tours; for a leasing office to not be shut down due to quarantine or snowstorm; that you still answer emails and or phone calls from home. That's one of the features I love about Knock, that our offices are never shut down," she said.
Through an integrated platform like Knock® Tours, a prospect can schedule a tour, take that tour on their own, and ask questions by text or in a chat later about what they saw on the tour. Technologies available through that multifamily CRM will already have them set up as a lead in your system, and sync all information and data for each action they take throughout their journey.
CRM platforms are a win-win
Through automation, business intelligence, and timeliness, a good CRM can not only provide a better experience for your prospects, it can also create a better (read: more efficient) work experience for your leasing teams.
If you're looking for a multifamily CRM that's innovative, fun, and trustworthy, give Knock a try.
And to learn more ways you can improve the customer experience and, as a result, your NOI, download our research report, Success in Multifamily Leasing Performance.