Multifamily, We Have an Efficiency Problem (Part 2/3)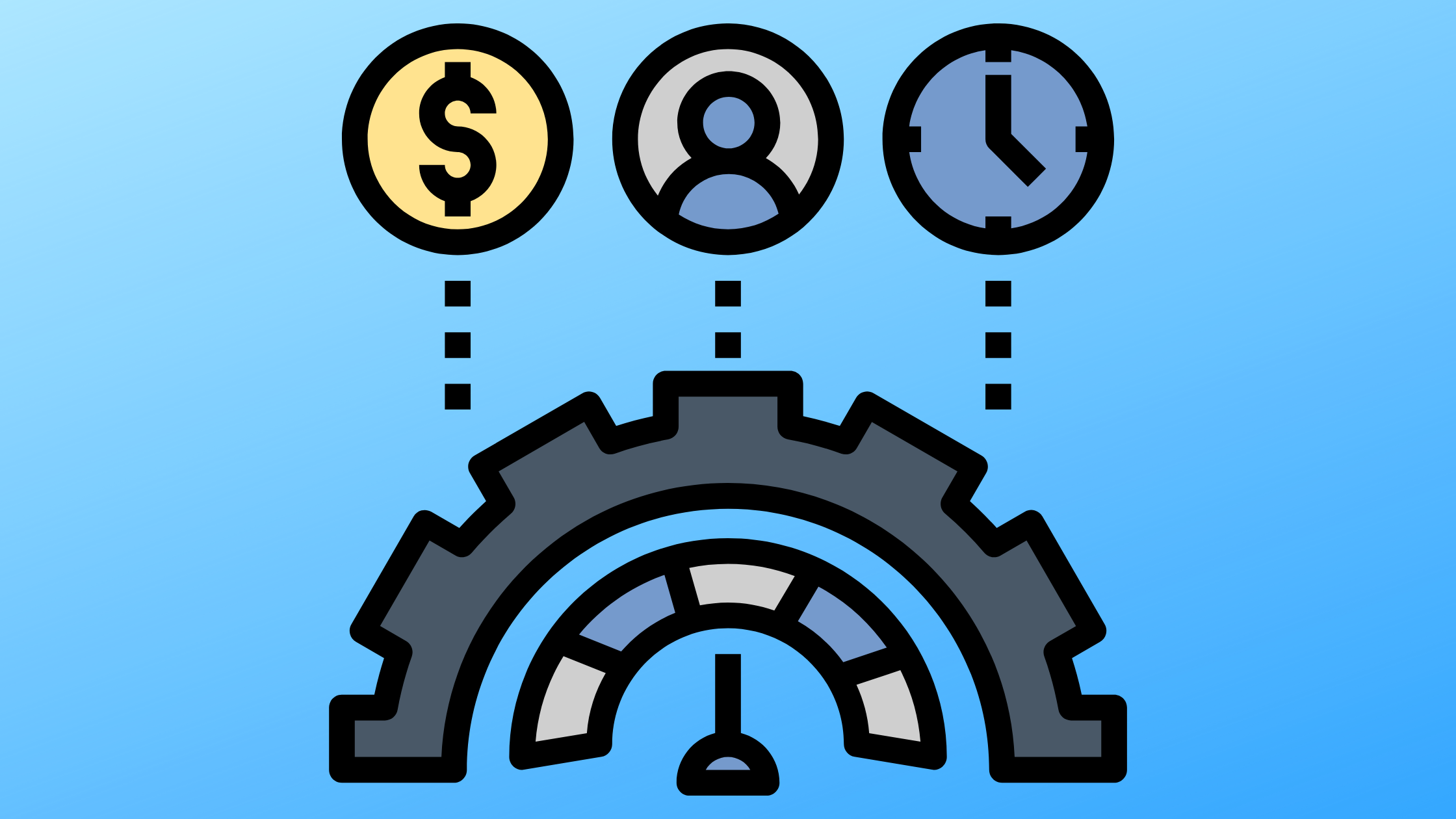 As we addressed in Part 1 of this three-part series…multifamily, we have an efficiency problem. With 2x the number of leads coming in as compared to two years ago, we've moved past the old debate of "traffic or teams." The problem we face has less to do with one side or the other, and more so the loss in efficiency we see in the handoffs between teams. Marketing has lots of leads coming in, onsite teams have lots to do, and naturally things fall apart.
As managers, however, it's our job to put the right systems in place to set up our teams to move quickly and be successful. So in this article, we're surfacing three of the key metrics that our own multifamily greats have used to get teams working together towards common goals.
Everything starts with setting the RIGHT goals
The first step in solving any efficiency problem is unifying teams around some common goals. When metrics are developed to get multiple departments playing a role in achieving those goals, you may be surprised at how quickly those efficiency problems go away.
Lead-to-lease conversion rates

Conversion rates are a great example of this. When you bonus both marketing AND leasing teams on "rates" (meaning one team's goal divided by the other team's goal), suddenly marketers want to deliver higher quality leads (and help qualify them), and leasing teams want to convert them. Some great places to start are identifying your highest performing marketing channels and using ID scanning to gather zip codes to understand where visitors are actually coming from. Then, you can double down your spend in these areas — but you do need to have the proper tech in place to support these efforts.

Days vacant

This is one of the oldest metrics in the book — but with advances in technology, big gains are still sitting on the table here. When 91 percent of leasing teams are more focused on repetitive tasks than high-value ones, it's critical to automate reminders for them so the big things don't fall through the cracks. With functionality like Renewal CRMs, leasing teams get automated reminders to reach out to residents months in advance to know whether they'll be renewing or going on notice. This also helps give marketers months of additional time to secure a good pipeline. Without these reminders, most teams will be stuck with the standard 30-day notice accompanied by the standard 30-day-turn anxieties. And in this "great resignation," having the ability to forecast vacancies further in advance allows managers to plan and support employees whose roles are more challenging to fill.
Cost-per-lease

Ask yourself right now: Are you capturing ALL the value of your marketing spend? There are other ways to get longer legs out of your marketing dollars than just reacting to your Ad Spend reports. Creating resident referrals with tools like Rentgrata take some of your existing assets (your renters) and leverage their love for your community to get new leases. Cross-selling is another great example of a common practice that requires both marketing and leasing teams to work together, but can be a massive multiplier of value. At the end of a tour, have your leasing teams offer to book tours on the prospect's behalf at sister properties. If you paid $10 for that lead, but can get them to visit three other properties in your portfolio, suddenly they're a $2.50 spend and a VERY high quality lead, since they've already proven they're willing to take a tour and you've already provided a friendly face and great service. Some multifamily tech companies out there make this an easy and automated process so it doesn't have to become a big change management issue — ask before you buy!
Whether you use these metrics or not is less important than using metrics that encourage your teams to work together. In each of these three examples, you can see how you've gotten both marketing and leasing teams to work together to eliminate inefficiencies.
Have others you can think of? Let us know!
Stay tuned…
In the final post in this series, we show you how a good tech stack is the key to efficiency — and walk you through how to build the best tech stack possible.
Want more multifamily insights? Sign up for the Knock newsletter!