Paid Social: Important Numbers for Multifamily Marketers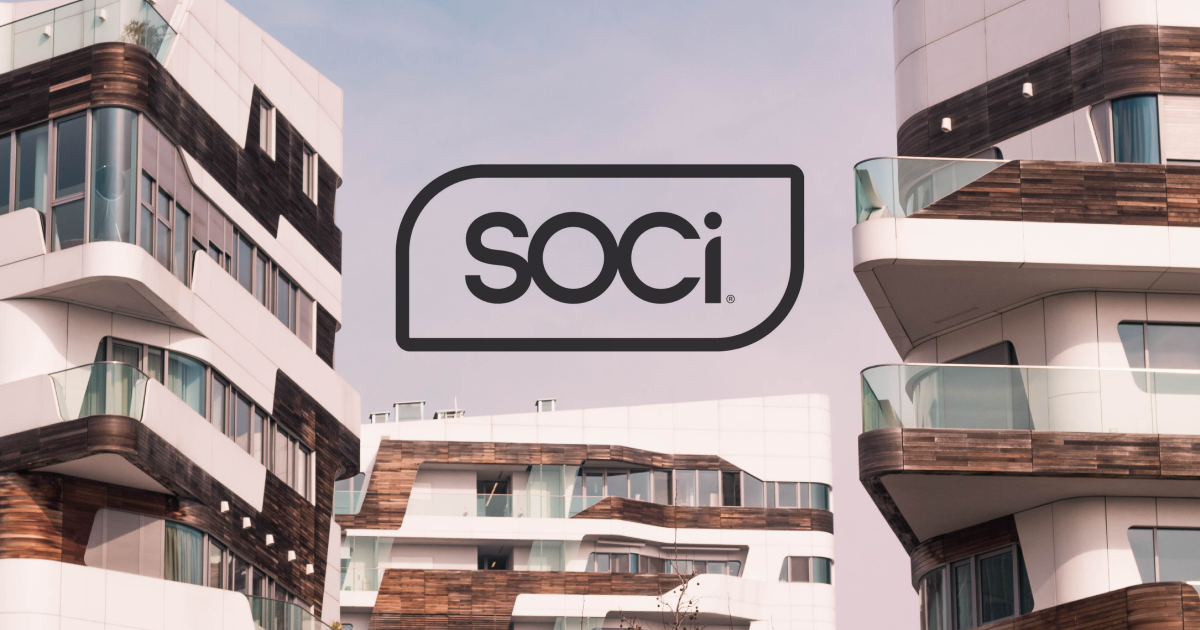 Any multifamily marketer using social media advertising should be measuring performance to optimize results. This may be the trickiest step to achieving localized social success. According to data from the 2018 SOCi annual client survey (and discussed in this report), an estimated 46 percent of marketers rank measuring ROI from social as a top challenge.
Realizing ROI from social ads requires that property marketers measure, adjust and measure again. Below, you'll find four key metrics that property management marketers need to track in order to optimize social spend.
1. Is your ad relevant?
Frequency is the average number of times each person saw your ad.
In general, a higher ad frequency means a less effective ad campaign. While it is sometimes useful to show an ad to the same user more than once, frequency becomes a serious issue when the same user is seeing the same ad 9 or 10 times. That's when the user may flag the ad because it's annoying or they're seeing it too often.
Property managers can keep ad frequency low by refreshing ad creative often and targeting new audiences. Every property marketer should update each property's ad with localized social content, and consider using a social media tool that allows you to update multiple ad campaigns for multiple properties. The fewer times you have to login to each property's Facebook account to update ads, the easier it is to keep ads fresh and frequency low.
2. Does your ad drive clicks?
Cost-per-click is calculated as ad spend divided by link clicks.
This simple metric tells you how much you're paying for each click on your ad. While looking at a single CPM doesn't tell you much about the success of your ad campaign, CPM can act as a benchmark for future campaigns. Using a large budget and getting few clicks will result in a very high CPM, which is not ideal. If this happens, adjust your call-to-action so that it's more engaging, change the images to be more attractive, or use dynamic images and text to localize ad content to each property.
Your goal should be to get the lowest CPM possible by maximizing the number of clicks you can get with minimal spend. A low CPM is generally an indicator that your ad is engaging, visually-appealing and worth clicking on.
3. Does your ad drive activity?
Micro-conversions are steps on the path of a visitor towards your primary conversion goal
As a property management marketer, you're likely creating ads that are designed to get renters to the next step of the leasing funnel. Consumers spend a considerable amount of time on the decision to lease an apartment; people generally don't click on an ad and submit an application on the same day. Property marketers can take advantage of this multi-touch consumer journey by using website conversion ads.
To create effective website conversion ads, change the way you think about conversions. As a property management marketer, your ultimate conversion goal is getting a renter to click "apply." However, there are other steps along the consumer journey that count as micro-conversions. Examples include clicking on the amenities page, viewing various floor plan options, and scheduling a tour.
Renters who are searching for a new apartment are prime candidates for nurture ads/emails. Using website conversion ads, property managers can efficiently funnel leads into their CRM. For these and other types of ads, it's possible to track spend as it relates to ad engagement.
4. Does your ad drive leads?
Cost-per-lead is calculated as ad spend divided by leads generated.
Do you know how much each new lead costs your marketing team? In the property management industry, finding new leads is especially important for new communities. For example, a lease up may launch a Facebook campaign to get renters to join the VIP list— so they can be the first to hear about news and updates about the property. In another example, a property that's under renovations may try to generate leads with Facebook ads that ask people to join a newsletter email list— so that potential new renters know when new amenities and floor plans are available.
These email sign-ups are leads, and by using the Facebook pixel in conjunction with ads, marketers can track the CPL for each ad campaign. A low CPL indicates that your ad is successfully driving leads at your desired spend.
The Facebook pixel is a piece of code — installed in your property website's backend — that allows you to track visitors, leads and conversions. In the next section, we'll take a closer look at how the Facebook Pixel can help you track micro-conversions and leads.
You can take advantage of Facebook advertising by setting aside time every week, month, or quarter to track these metrics. Additionally, be sure to compare and contrast the tactics and results of different properties. Are any of your properties significantly outperforming others or falling behind in these four key measurable areas? There is an opportunity to learn from your local success and shortcomings to help property managers learn from each other. Set baseline measurables for your portfolio, and measure your success accordingly.