05/06/22 – Training Takeover with Courtney Lynn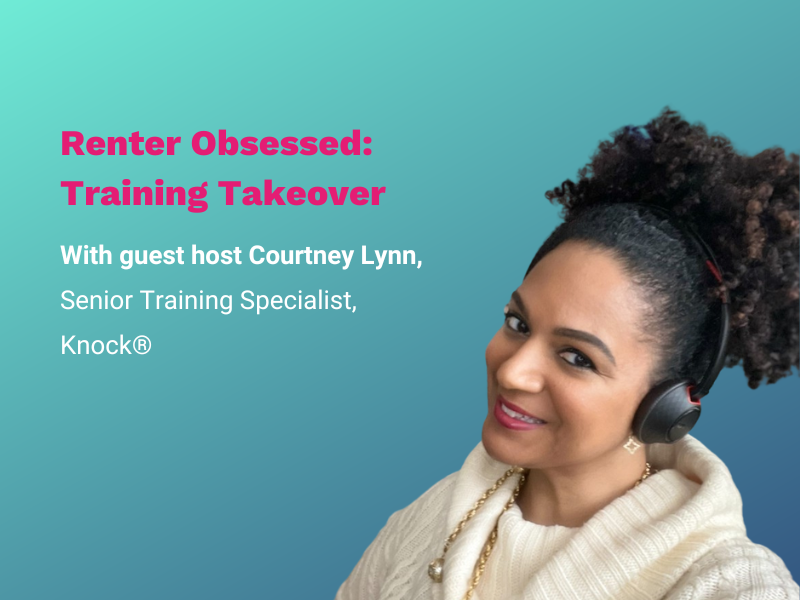 Listen to this episode on Apple Podcasts or Spotify.
Training Takeover with Courtney Lynn
As marketers, you can create as many great strategies and campaigns as you want — but none of it matters if your onsite teams can't convert the leads you've brought in or use the tech you've adopted. That's where trainers come in, to be the invisible hand that sets teams up for success.
In this week's Renter Obsessed, Knock Senior Training Specialist Courtney Lynn assembles a crew of all-star multifamily trainers to give the 411 on how they help onsite teams deliver. Plus, we debate what's more important: hard skills or soft skills.
Topics discussed in this episode
The hidden ROI of training.
Why marketing and training can (and should) work together.
How marketers can train onsite teams to be an extension of the company brand.
Resources related to this episode
--
Register here to attend one of our upcoming recordings.
Learn more about Knock: www.knockcrm.com