Preventing Renter Fraud is as Easy as Taking a Selfie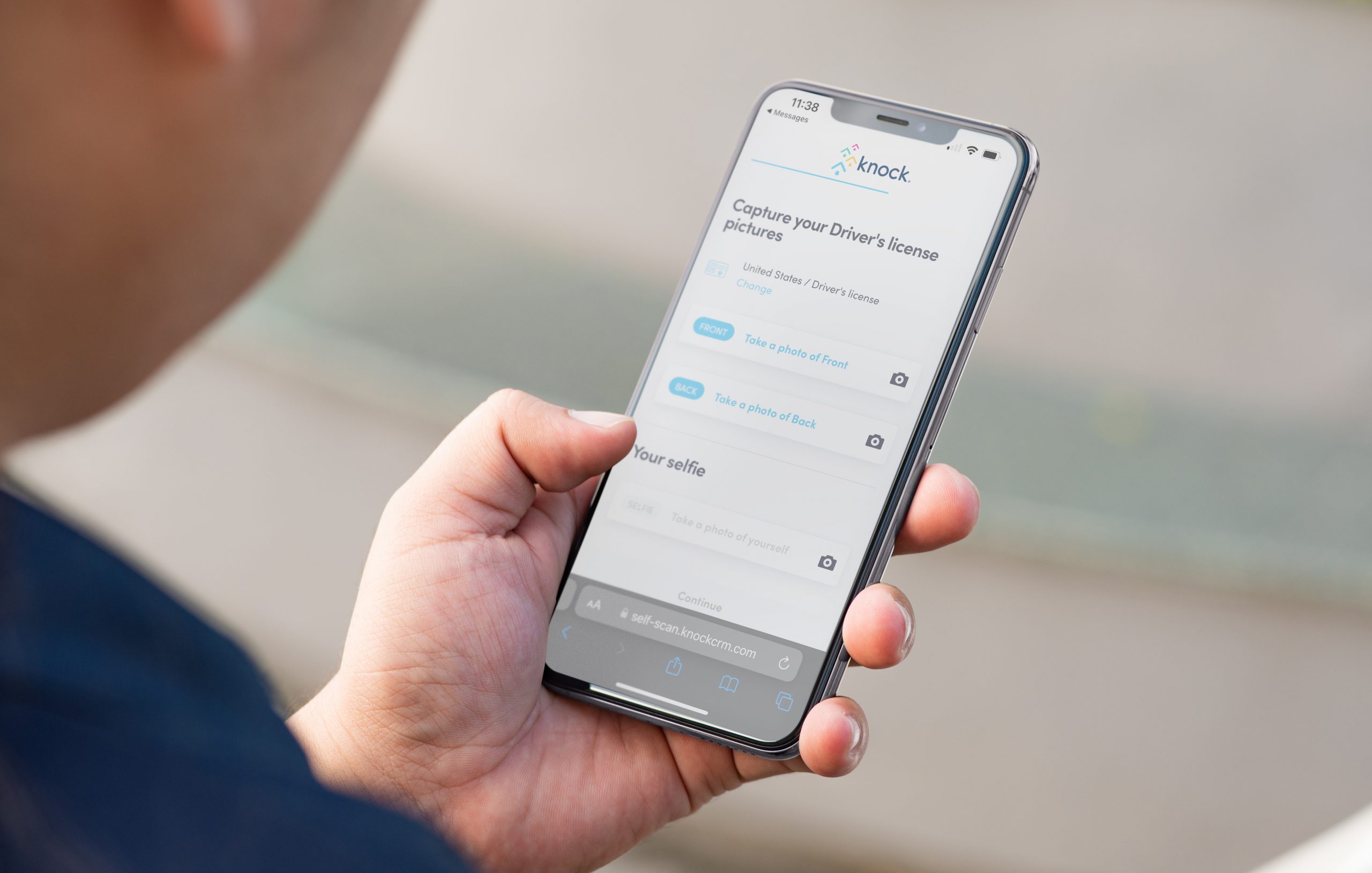 When it comes to touring apartments, prospects value flexibility and top-notch service more than ever. For property management companies, that means offering potential residents their choice of tour (from in-person to self-guided) as well as the smoothest tour experience possible. And with more applicants in the pipeline than ever, "efficiency" should also be added to those offerings.
But these things might seem at odds with another top priority for property management companies: ID scanning measures to protect from costly renter fraud (and security checks don't exactly scream "efficient" — looking at you, Newark Liberty International!)
Enter selfie scan, part of Knock® Tours
Knock® Tours is a fully integrated mobile app with built-in ID scanning capabilities, including a selfie scan feature that protects your communities from fraud and refines your leasing experience.
By easily allowing prospects to verify their ID prior to touring your community, selfie scan gives leasing teams peace of mind, not to mention more time to focus on providing the best tour experience possible.
Tl;dr
Leverage selfie scan during your leasing journey to:
Easily allow prospects to verify their identity prior to their tour.
Protect your communities from costly renter fraud.
Give managers and leasing teams peace of mind.