How to Create a Strategic Multifamily Tech Stack That's Right for You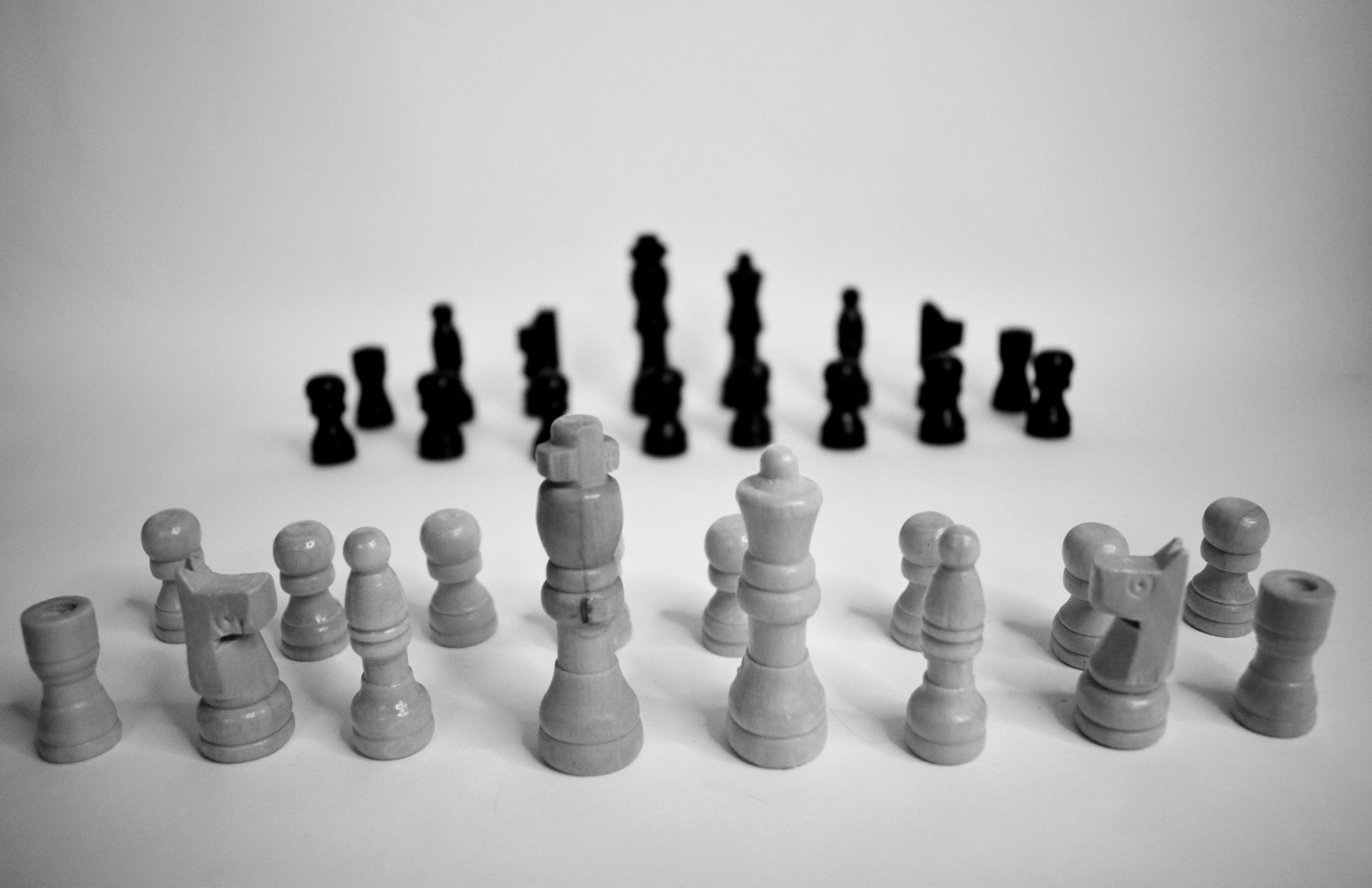 How to Create a Strategic Multifamily Tech Stack
The pandemic changed nearly everything, including the way multifamily property managers and owners view technology. It's not enough to just have a system to log collected rents and tools to track lease renewals anymore. The best technology for property managers combines desired functionality with integrations, automation, and the flexibility to stay ahead of the curve in an ever-changing world. And even more important? The right tech stack for modern multifamily property managers is a strategic solution.
During the pandemic, that meant shifting to self-guided tours, implementing keyless work orders, communicating effectively through a variety of media, and similar strategies. If you didn't have some of these tools in place already, you probably had to add point solutions that likely resulted in a mish-mash of fragmented systems, leading to higher operational costs and missed opportunities.
The right technology framework, however, allows you to be nimble without sacrificing efficiency or the ability to generate meaningful data. This guide will help you set up your strategic technology framework to find the best technology, tools, and CRM for your property management needs.
What is a tech stack?
A tech stack is a set of technology tools and software that work together to achieve a goal.
The "stack" can be a single stack (a.k.a. "full stack") solution, which is software that does everything from front office tasks, such as responding to a prospect inquiry, to back office tasks, such as rent rolls.
A tech stack can also refer to a group of point solutions, which are software tools that focus on one specific thing, such as a chatbot or ID scanning. Sometimes this is referred to as a "best in class" group of solutions.
Finally, there is a growth stack (a.k.a. "flexible stack"), which is a group of tools such as a CRM and integrations, that focus on growth and performance metrics and offers more opportunities for flexibility and customization.
Multifamily front-office and back-office software
Typically, a multifamily tech stack is viewed in two buckets: back office and front office.
Back office software is focused on supporting business operations, such as a property management system, an accounting system, a human resources system, etc. Other functions include billing, accounting, human resources, internal communications, and team management.
Front office software works with property management systems and is focused on customer engagement, automation, business intelligence, and growth. The main functions of front office property management software and technology tools are CRM (customer relationship management), lead management and warming, marketing and attribution, customer engagement, maintenance/building facilities, smart home technology, resident communications and retention, and much more.
The Internet of Things (IoT) and security systems need to work across both your front office and back office.
The right approach to your tech stack is a strategic one
"A tech stack stitches together solutions using high-quality technologies to future-proof your business," says Vik Chawla, vice president of strategy and operations at Fifth Wall.
But, one stack doesn't necessarily fit all.
Before thinking about what components of a tech stack you want or even need, build the strategic framework. You can break this down into steps.
Define your goals. Depending on your organization, this may be as focused as improving response times to prospects all the way to improving customer experience and increasing revenue. Remember when setting goals to understand how the goals impact the broader teams and organization. Also, having goals defined upfront helps you make sure your conversations with tech partners are results-driven.
Have the right people at the table. This includes the right executives, technologists, and subject matter experts. If technology decisions are being made by business executives without a lot of experience with technology or if they're being made by people in the organization who are not given the right voice, "It's very hard to build the right framework."
Understand how platforms "stitch together." That means you have to really understand and map out how each software integrates with other software you're using or planning to use, and understand how it all works to solve the needs of your organization. The solutions have to integrate well via an API (application programming interface) framework.
Do the work to stay ahead of "the innovation curve." When talking with technology companies, dig into their teams. Look at leadership, product engineering, and design. Make sure those areas have positive momentum and are innovative. This will help you work with companies that are uniquely able to help your firm grow and stay flexible for the changing needs of your business and shifting renter and team preferences and expectations.
Measure and improve. Remember your goals from step one? If you're not capturing data to support your goals, you're flying blind. Make sure your software is doing the work it's supposed to be doing – not just making more work for the people using it. This means the software provides you with the right analytics to make business decisions and improvements to processes and teams. You need to ensure your tech stack is driving you closer to your goal(s), not the other way. Otherwise, you run the risk of running a less efficient and profitable business.
"When you're putting together your stack of everything from lead acquisition, to lead conversion, to renewal, to rent management, to your financial infrastructure, you have to make sure you're using the best solutions," Chawla says. "Plan to stitch together solutions across all of the major topics of need that your organization has."
One caveat to this approach is that without careful due diligence, you can end up with products that work well together, despite APIs and integration abilities.
"The number of times and the pain I've heard from real estate organizations that tried to take what would may look like a cheaper option but had lots of bugs, lots of issues integrating, and their lost dollars of productivity are truly massive," Chawla adds.
Do you actually need a tech stack?
Yes.
In addition to the ability to reach your goals, a strategic tech stack streamlines your teams' efforts and drives major efficiencies. Information is easier to pull because you're not jumping from one system to another to capture necessary data. And, the data from your software is easy-to-read and easy-to-act on, so that you can hold people accountable, justify costs, and identify inefficiencies. These result in operational improvements that can have a significant impact on the bottom line.
A truly strategic tech stack in multifamily also allows your teams to stay connected with each other, prospects, and residents–no matter where they are working or contacting you from. This flexibility allows everyone from anywhere to communicate across multiple communication channels including email, text, and social media.
When prospects and residents have a great experience from lead acquisition to the handling of maintenance issues, they may let others know. When residents renew, you don't have to spend money finding their replacements.
What are common tech stack goals in multifamily?
Tech stacks can be used to accomplish any number of goals including revenue growth, unit growth, a better customer experience, and greater customer satisfaction. Another common goal is decreasing vacancies through automated renewals. The sooner you can identify a renter who doesn't intend to renew his or her lease, the sooner you can work to replace him or her. Additionally, for many in multifamily, maximizing collections became a high priority when the pandemic hit.
You probably have similar goals. Before you design your tech stack, determine what those goals are. Sit down with the decision-makers and the people who will use the tech stack on a daily basis and get their input. Then, decide on what metrics you need to determine whether or not you're meeting your goals.
"I think every decision you make needs to be data-driven," says Jennifer Staciokas, executive managing director of property management for Western Wealth Communities. "It's so easy to let your emotions get tied into decisions that you make, but you always really need to go back to what does the data have to say and how am I going to move forward based on the data."
How do companies use their tech stacks?
You can use your tech stack for more than operational integration. Staciokas uses Knock to gather the information she needs to make informed decisions on a daily basis. Data is crucial to staying on target, anticipating problems, and minimizing operational costs.
But it can also be used to foster and build relationships with clients, prospects, and renters. Anna Laura Hatchett, regional manager for Envolve Client Services Group, says her Knock tech stack offers virtual tours, forwards after-hour phone calls, and connects to renters via social media. At a time when we can't shake someone's hand or maybe even meet in person, Knock can help create an invaluable connection.
Get more multifamily insights — sign up for the Knock newsletter!