3 Easy Ways to Track (And Celebrate) Onsite Teams' Performance with Knock®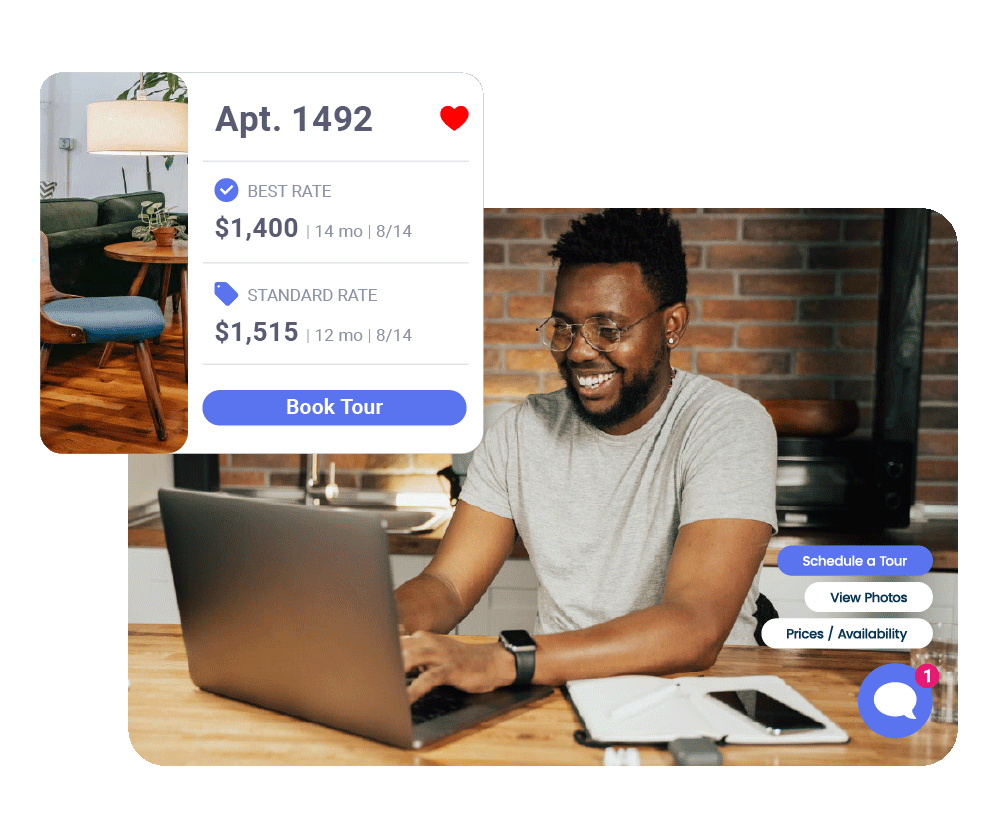 With more data than ever before, operations managers and property managers need more than just numbers to ensure their team's success. They need clear insights that can turn into action to boost performance.
Benchmarking onsite teams' performance is key to creating value for your properties and portfolios. One way to do that is with performance management software like Knock®, which helps apartment operators easily set team goals, track progress, and correct small issues before they grow.
Here are three ways you can use that newfound data to track your teams' progress and motivate them to new heights.
1. Empower Employees Through A Data-Driven "Front Office"
A data-savvy front office needs modern tools to get the most out of their teams and to meet the ever-changing needs of renters and owners. Knock provides crucial insights that track employee performance across marketing, leasing, and operations teams.
The Knock Insights dashboard gives managers instant access to regional metrics and progress reports. It helps front office teams manage the entire pipeline, improve onsite accountability, and increase conversions across the funnel.
With clear and streamlined data, the front office could set benchmarks — such as a conversion rate of more than 35 percent — for its marketing team and dig deep on underperforming metrics. This increase in operational efficiency is vital during this phase of the multifamily market cycle.
Aspen Square Management, a real estate investment and property management company with nearly 17,000 apartments in 16 states, turned to Knock to streamline its front office tech stack. "You could never really get the full picture of a prospect's lifecycle and how our team responded," said Brian Murphy, partner at Aspen Square Management. "Knock combined many of the products that we were using."
After implementing Knock, Aspen Square's front office improved efficiencies across their teams by providing insights that saved time and money. For example, the team no longer had to manually track leads and leases from each advertising source.
2. Track Metrics For Each Employee and the Team
For Murphy, the key to improving performance is simple: "If you want someone to get better at something, you have to track it."
By allowing property management companies to monitor multiple metrics, including engagement, responsiveness, prospects to leases, leads to prospects, prospect to visits, visits to leases, and follow-ups, Knock Insights has made it easier than ever to set benchmarks across an entire leasing team, so you can see who's performing above or below your goal metrics. You can easily establish what report cards you want to manage, and use the data to find small problems before they become big ones.
Since implementing Knock, Murphy said the team's biggest initiative has been to improve response times and engagement scores.
"Being able to see response times for every prospect has been amazing. We love this. Before, we were gauging this through individual shops at the properties. Now, we get that in the analytics from Knock," agreed Shelly Grimm, director of training at Aspen Square. "We can drill down by property and for each employee. It really helps me identify challenges and gives me the visibility I need to be able to provide additional resources to help employees succeed."
3. Slow Down To Train, Praise, and Celebrate
Clear, data-driven insights are just the first step to optimizing performance. Managers must take those reports and turn them into action — being sure to give employees the recognition they deserve.
"Our team reviews activity reports daily," said Jennifer Staciokas, executive managing director at Western Wealth Capital. "If they've had a phenomenal day, we give shout-outs and kudos, and it's multiple people in our organization highlighting those positives that are happening each day, encouraging and motivating people to want to do better. That's how you can hold people accountable and keep people motivated to want to do well."
Indeed, studies show that public celebrations of success and verbal affirmations can create a culture of commendation. Simple acts of praise can decrease turnover rates, sustain peak performance, and increase productivity. So don't forget to celebrate when your team meets its goal!
This is just the tip of the iceberg when it comes to optimizing and motivating your leasing teams. Want more tips for improving your onsite teams' performance? Dig into our Success in Multifamily Leasing Performance research report.