Apartment Tours: The Rise of the "Flexible" Tour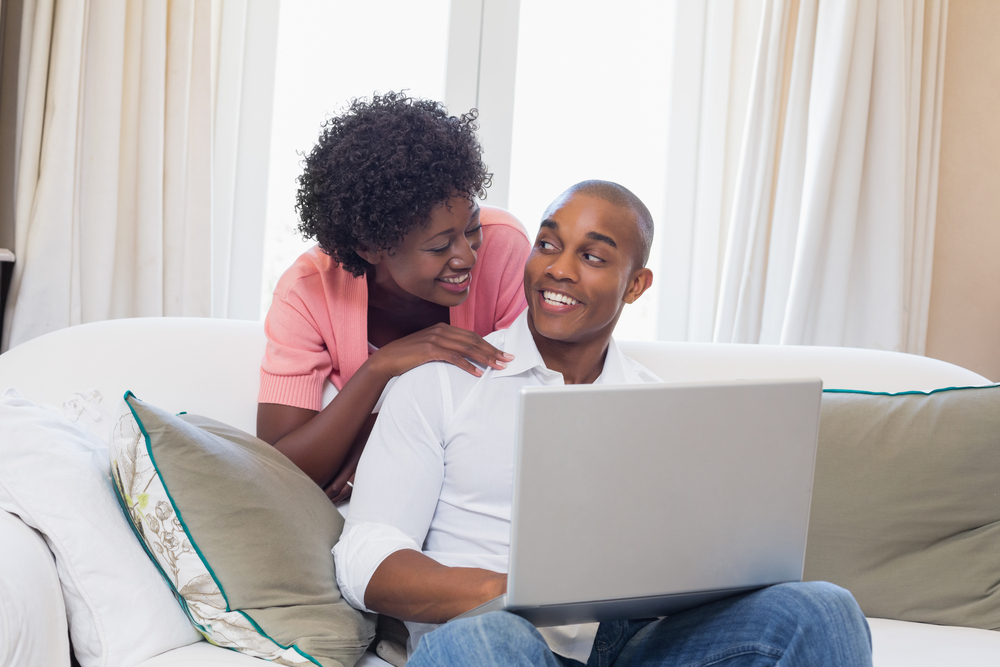 Not all that long ago, when a prospective resident was too busy to tour a property, or they lived out of town, they would mail a disposable camera to the leasing office and ask the agents to take photos and mail the camera back for processing.
Oh, how technology has changed apartment touring and leasing. And thank goodness it has!
Whether it's a virtual tour or a video tour, an in-person tour, or a self-guided tour, one thing is clear. Renters and operators demand more flexible and efficient experiences today, and in one form or another, technology enables leasing teams to deliver. Especially after the onset of COVID-19.
The necessary shift to a flexible touring model
For all the things COVID-19 has been to the apartment industry, one thing is clear. The pandemic has been the impetus for creating better, innovative technology touring solutions.
However, even as apartment operators now report the majority of tours are conducted in-person, prospects are not touring the number of properties they did before the pandemic.
Zumper data show that 18.8 percent of renters signed a lease after taking a virtually toured apartment.
"When prospects' willingness to tour drops, it means few opportunities for leasing teams," says Lucas Bourgeois, VP at Knock. "This is why it's so important to open up new touring channels and points of conversion, so you can open the top of your funnel to include more opportunities for onsite teams to close."
Ushering in the era of the flexible tour
At the onset of the pandemic, when the entire world ground to a halt, Knock's data showed that from January to May in 2020, there was a 63 percent drop in in-person tours. By year-end, in-person tours were down 42 percent.
However, clients that implemented additional touring channels that supported contactless options, even as leasing teams were working remote, saw "tremendous efficiencies and strong conversions," says Josh MacCracken, director of product marketing at Knock.
"While in-person tours were basically non-existent, lease conversions for clients on our platform were relatively steady, because technology allowed them to maintain continuity."
If 2020 was the Year of the Virtual Tour, with Self-Guided Tours a close runner-up, then 2021 has been the year of the Flexible Tour.
The flexible touring model is poised to keep its crown for years to come. And for more reasons than you might think.
What is flexible touring and why does it matter for renters?
Flexible touring is a model that harnesses diverse tours types and touring capabilities for both renter prospects and leasing agents. The focus is on providing an excellent apartment tour on multiple channels and allowing the prospects to choose the one(s) that work best for them.
"Renter prospects see no difference in your bricks-and-mortar and virtual leasing experience, so you need to make sure both are excellent," Lisa Trosien, Apartment Expert, said during a recent panel at NAA (as reported on in Units).
Brian Lemire, Senior Director of Regional Leasing and Operations, Paradigm, adds, "One of our best touring tips, other than 'establishing rapport', is the product. A [technology] product that is clean and easy-to-use shows that you pay attention to detail. This translates consciously and subconsciously in the prospects' minds, and shows that they will be paid attention too when they choose to call one of our communities their home."
More access points mean more conversions
In addition to delivering on renter experience, hybrid tour models deliver more leases and are correlated with higher conversion rates.
Knock's data science team analyzed 2 million tours from the summer of 2021 (leasing season), and found that prospective renters who used multiple touring options were more than 2x more likely to convert.
"Increasing accessibility—no matter how a prospect wants to tour—means more options for prospective renters and more opportunities for leasing agents to convert them to signed leases," said Demetri Themelis, co-founder and CEO at Knock.
Enter Knock Tours, a platform for flexible tours
Knock Tours debuted in late 2021 and is one example of how a property operator can adopt a flexible touring model.
"The need for self-guided and video touring technologies accelerated during the pandemic and have become an essential component of leasing operations today, even with in-person tours back on the climb," says Vik Chawla, partner on the Real Estate Technology Investment Team at Fifth Wall, and investor in Knock. "The operators who are seeing the most success in this new landscape are those who harness diverse touring capabilities for both tenants and agents with a flexible tech stack, which is precisely what Knock Tours does."
With agent-guided, self-guided, and live-video options, the platform provides tour flexibility to meet prospects' needs, while also ensuring they receive a high-touch experience.
Flexible touring options (and platforms that support them) allow multifamily operators to maintain business operations and continue leasing. And, versatile touring options are vital to keeping conversions up.
First Communities, an early Knock Tours customer, shared that communities using Knock Tours had a 63% higher visit-to-lease rate than those without it.
The Knock Tours platform also combines a guest-card-integrated ID scanner, leasing agent workflows, community content, and reporting into one user experience for leasing teams and multifamily marketing and operations professionals.
Using platform technology to bridge gaps and streamline tour experiences
A recent survey of 700 multifamily professionals revealed that "providing an exceptional experience for renters" emerged as the top operational priority for all respondents – including both those on the frontlines, working in the front office and interacting directly with renters, and those working at a corporate office, supporting front-office operations.
32% of onsite and 29% of corporate employees rated "provide an exceptional experience for renters and prospects" as their top priority. Source – Success in Multifamily Leasing Performance: Aligning Frontline and Front Office Priorities
The data also shows that renter experience is also one of the top challenges onsite teams face – of which tours are a vital part.
When presented with a list of challenges with prospect tours, onsite teams identified "balancing the in-person and virtual/video tours" as their top issue.
Multifamily operators and leasing teams look to automation to enhance renter experience and flexible tour options
Automation is one area that can boost renter experience, and fortunately, operators realize its importance.
Looking at the same set of data from Knock's Success in Multifamily Leasing Performance survey, a full 91 percent of corporate respondents reported they are actively looking for ways to reduce repetitive tasks so leasing agents can have more time to focus on the renter experience, including automating processes for scheduling tours, sending quotes and answering common questions provides renters faster response times.
Onsite teams are also very interested in automating tasks as they relate to offering multiple types of tours. Collectively, they were most interested in automating the virtual touring process, with nearly half of respondents (47%) saying they would like this.
The vast majority of onsite team respondents said they had automated self-scheduling for tours, but 10 percent were still looking to do so.
Onsite teams must be prepared for ID verification to help keep fraudulent renters out
Whether tour workflows are automated or not, apartment communities and multifamily operators need to be prepared to offer prospective residents touring options, and do so in highly efficient ways. This includes ID verification, screening, and fraud prevention, which are vital to apartment communities that have implemented virtual or self-guided tours.
According to data from TransUnion, fraudulent activity increased as much as 48% during the pandemic, with 41% of property managers saying they were unable to detect the fraud until after the applicant moved in.
"The shift to virtual leasing has pushed this concern to the forefront for property managers," said Maitri Johnson, Vice President of TransUnion's tenant and employment business.
Factoring in lost rent, eviction costs, legal fees, and other turnover expenses, fraudulent renters can cost a property owner an average of $7,500. For a 5,000-unit portfolio, this can add up to more than $500,000 in losses per year.
"Fraud can take a big bite out of the bottom line," says Pauline Houchins, Executive Vice President of Development and Property Operations at First Communities. "Anything you can do to equip your property teams with front-line fraud detection will make a tremendous impact on your entire portfolio performance. Knock Tours has already helped us screen out several prospects who could have cost us thousands."
What to look for in a touring platform
Procuring an efficient and flexible touring platform as part of the overall renter experience is gaining attention.
A major component of this decision is understanding how data from the touring platform integrates with both your CRM and property management system.
Often the first question when evaluating a new technology platform is, "do we need this?" But it's, of course, much more nuanced than that.
A number of Knock clients have started this process by defining the "renter journey" for their prospects and residents. Then, they review what is needed, from a tech perspective, to support each step of the journey.
Real Estate Technology Alliance (RETA) technology procurement checklist
The Real Estate Technology Alliance (RETA), comprising dozens of leading multifamily housing executives, released its Internet of Things for Real Estate white paper.
Given the importance that access control plays in touring in general, some of the issues it outlines are key factors in the decision-making process, including questions for buyers to ask of potential tech partners ahead of the procurement process, some of which follow. (Note, the white paper provides details about the importance of each question.)
Does the proposed product/service integrate with our current property management software?
What are you trying to solve by implementing this product/service?
How does this service/product support your goals/objectives?
How does this service/product align with your company's core values?
How will you measure success?
What is the implementation speed?
What customers and staff will be affected?
Return on Investment (ROI)?
What resources (internal and external) will you need to launch the product?
What is the scope of onboarding?
Will you need any additional training for users?
What on-going resources are needed to support the product/services?
Who oversees quality control within your organization?
Who owns the data that will be generated or inputted into this system?
Does this solution need to store customer data?
What data will this solution collect?
Which stakeholders are responsible for compliance issues?
How do I address device and software obsolescence?
What value does the product or service create for the owners/community?
What value does the product or service create for the residents?
What technical requirements are needed?
Knock Tours, a fully-integrated companion to Knock CRM
Knock Tours is a fully-integrated companion to Knock CRM, which allows multifamily property managers and teams to keep a historical record of every ID scan, conversation, interaction, tour note, quote, and workflow – all in one guest card on a single screen.
"Because everything is integrated, follow-ups and tasks are also automated, which makes our teams incredibly efficient and gives them more time to connect with prospects and residents," said Bevan White, Director of Marketing at RAM Partners. "The reporting has given corporate teams a detailed view into leasing consultants' day-to-day operations, along with clear, actionable data on lead attribution and advertising costs. For us, Tours + CRM is a win-win."
Regardless of what's happening in the world, leasing teams need modern, flexible tools to maintain conversions, and management needs better insight into those workstreams. Multifamily operators who want to stay competitive need to give renters touring options that meet a wide array of prospects' wants and needs, while also accelerating tour conversions, protecting against, and providing management with better insights across their conversion point.
Want more leasing insights? Sign up for the Knock newsletter!
Significant edits and contributions to this article from Lindsey Schober.