Why Multifamily Property Managers Should Add TikTok to Their Social Media Marketing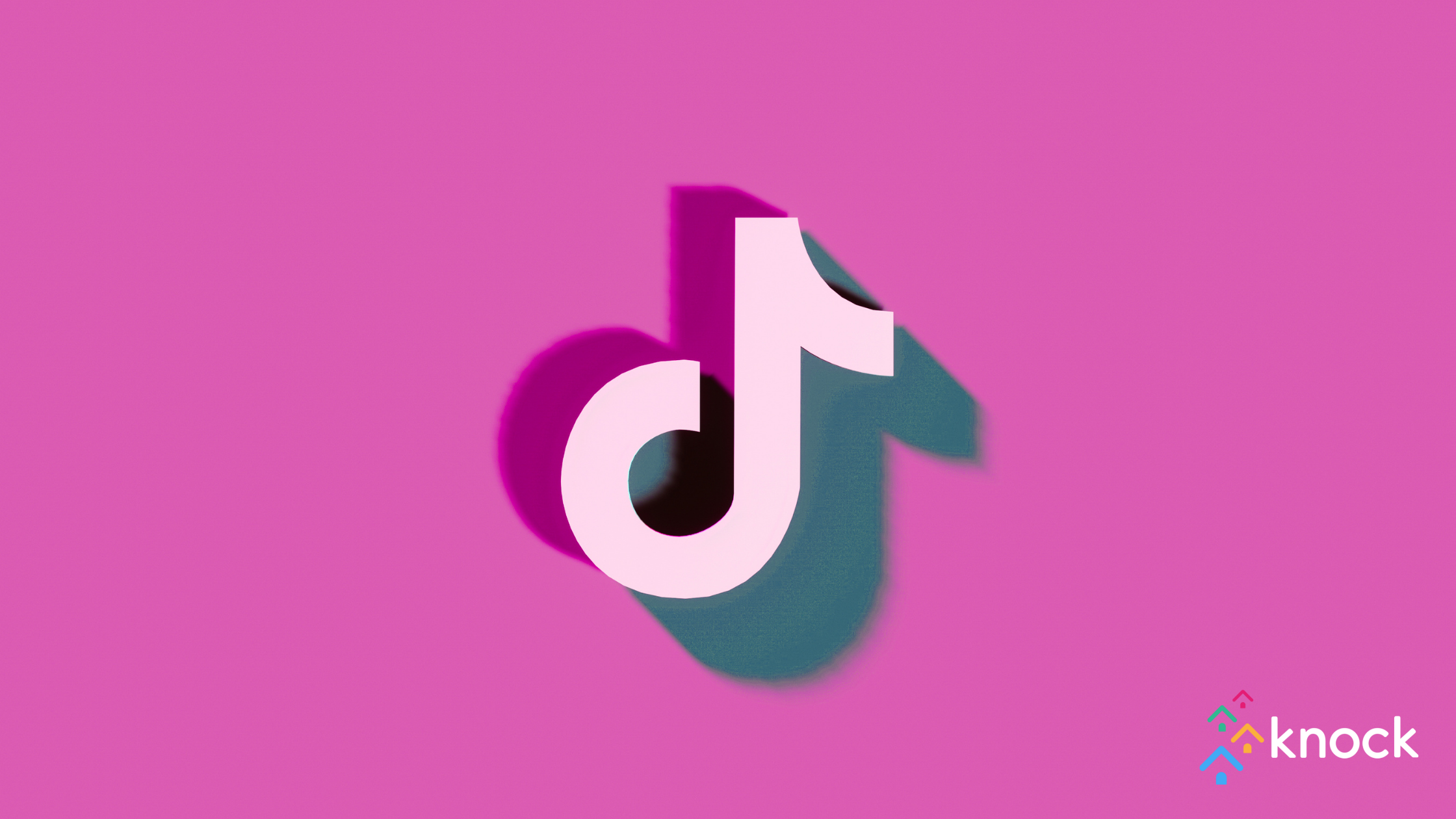 For many businesses, TikTok is still the social media world's Wild West — especially for some multifamily property managers.
With its seemingly bottomless well of short-form videos, TikTok initially looks like pure chaos, with no rhyme or reason to what videos come next and a lot of questions for how properties, and property management companies, can get in on the action.
Even though it launched way back in 2017, TikTok had a recent resurgence, and it shows no plans of slowing its growth. In the last six months alone, the average time spent per user doubled, and TikTok now has more than 1 billion active monthly users.
Those numbers have caused social behemoths Facebook and Instagram to quake in their boots. TechCrunch reports that Instagram, in particular, "has radically shifted its focus, declaring that it's no longer a photo-sharing app." To that end, Instagram — which is owned by Facebook — is "heavily promoting Reels, its TikTok clone." Instagram then told content creators that if they post TikTok videos to Reels (like many accounts currently do), the algorithm will make their content less discoverable.
Let's break it down: the TikTok opportunity for multifamily
So what does this mean for the multifamily industry? In short, TikTok represents a valuable opportunity to connect with prospects and residents on the channel they're using, in the content form they're most likely to be interested in.
Many companies in the multifamily space are already using TikTok successfully.
"As of right now, we're mostly using it to personalize ourselves and to show off our properties, says Brittany Hubbard, community manager with Berger Rental Communities. "TikTok lets prospects and residents learn about us as humans and not just a leasing consultant or community manager. Our personalities can really shine through, it's great for that." Hubbard is the community manager at Bear Run Village Apartments and manages the community's TikTok account.
With a maximum length of three minutes, short-form videos are TikTok's bread and butter. And short-form videos are the best-performing social content out there — just look at Facebook and Instagram's push toward it.
"Social engagements are much higher whenever we post TikToks or videos than when we post photos or something about the property," says Hubbard. "The views are much higher versus a virtual walkthrough of an apartment."
Of course, like with any marketing initiative, before you jump right into filming and editing your first video, it's important to step back and think about whether TikTok is a worthwhile investment (both in terms of time and resources) for your company.
How do I know what to post on TikTok?
For multifamily, we'll focus on two main TikTok paths you can go down. First, it's important to note that TikTok isn't all dance videos — educational content performs incredibly well on the platform. With the ability to post up to three-minute-long videos, accompanied on screen by engaging graphics, photos, and music, TikTok enables users to create quick bites of information that users can easily digest.
Here at Knock, we found that a TikTok video was the perfect medium for explaining the flywheel model of marketing.
The other path for content creation is to take advantage of a trending video type. Many of the videos you see on TikTok involve users lip-synching to the same song or audio clip, which they then humorously apply to their own unique situation.
"Whenever I'm on TikTok, I'll look for what's currently trending that we can convert into property management and be professional in, but also grab the attention of our prospects and our residents," says Hubbard. "It's all about showing that we get the job done and we have fun while we're doing it, and it's a great platform for that."
Western Wealth Communities property managers are also hopping on TikTok trends. For example, the team at The Brandt, located in Dallas, are posting and showcasing the community, and having fun while doing it.
No matter which type of video you want to create, a great source of inspiration is your onsite teams. "Some of the best ideas come from the front lines: your leasing associates!" says Sara Graham, Senior Vice President of Marketing at Beacon Communities. "Make sure to ask which content resonates with them, and with their residents. They likely also have a fantastic sense of which channels their residents are using."
I have an idea — now what?
For Hubbard, after her team has agreed on a plan for their next video (and gotten it approved by higher ups), they take the time to film and edit the video.
"If you want a simple video, it could take you 10 minutes, but if you want to do a dancing video or something more complex, I would set aside about a half-hour to an hour to film, plus editing. It's all what you put into it."
During editing, be sure to add a short description and include relevant hashtags. By adding the right hashtags to your post, potential renters searching for (or who have watched videos related to) topics like "#seattleapartments" can find your videos. But since the app makes it simple to share videos, too, you can pull double-duty and include links to your TikToks wherever you think they'll be most impactful.
Hubbard and her team include links to their TikToks in their newsletter, ensuring that residents can easily find the videos, something that has gotten a very positive response: "Our residents say, 'This is why I love living here! Your team, the fact that you do this, this makes me want to stay," she says.
Conclusion
So, should you try out TikTok for your property management company? It's clear that TikTok won't be going away anytime soon, so at the end of the day, along with Facebook or Instagram, "it's a free platform," says Hubbard. "Every prospect and resident is on at least one of the social platforms, so it doesn't hurt, in my opinion, to give it a try."
TikTok also makes it easy to see who's viewed your videos, so you can check if prospects and residents are actually watching. Give it a month or two of regular posting, and if you aren't seeing the results you want, stop posting — no harm, no foul. And hey, maybe you'll have learned some filming and editing techniques (not to mention some cool dance moves) along the way.
Want more multifamily marketing insights?