First Communities increases visit-to-lease by 63% with Knock Tours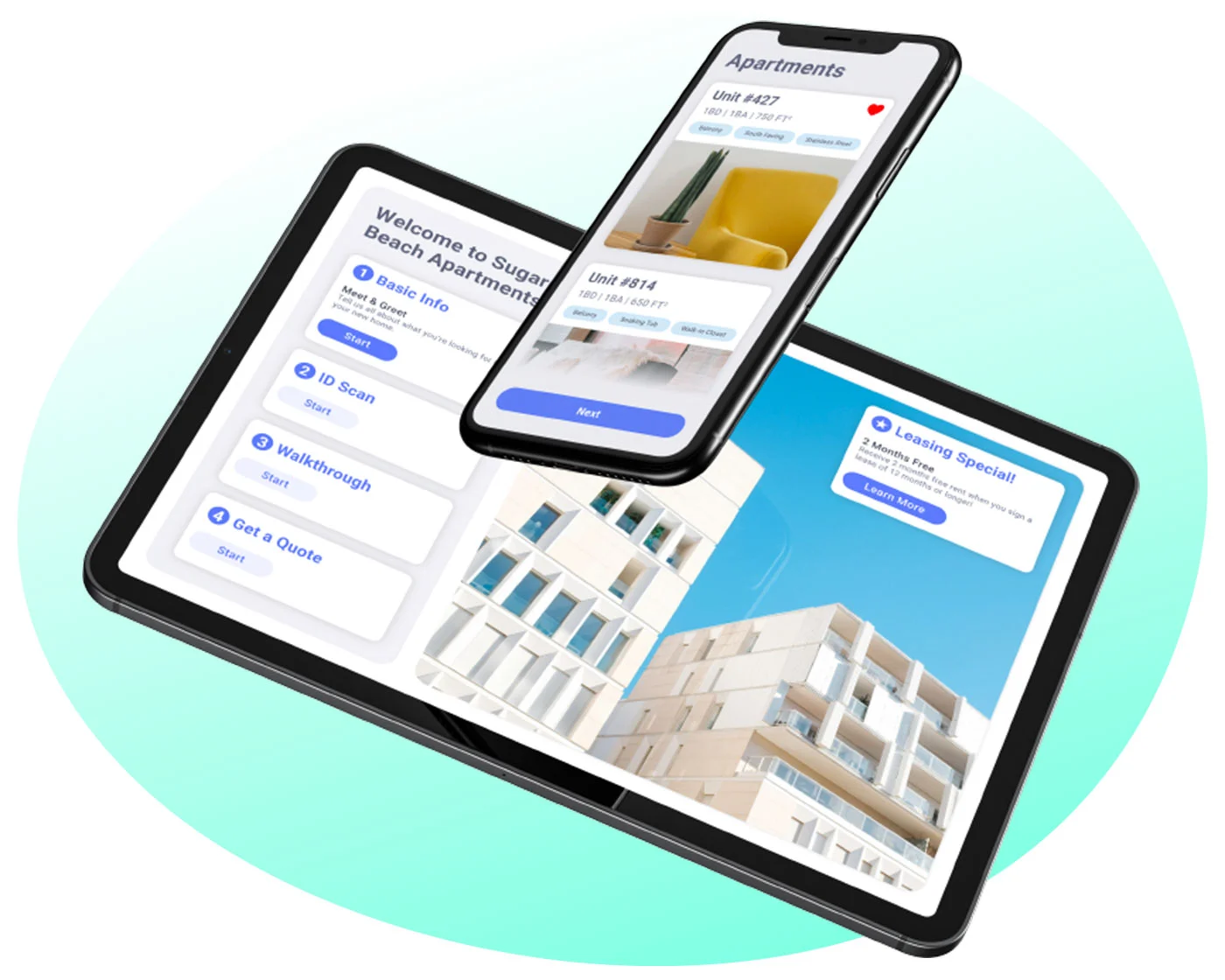 Always on the lookout for the latest tools to improve their touring experience, First Communities was among the first to test Knock Tours, a fully integrated mobile app designed to turbo-charge close rates, protect communities from fraud, and improve leasing accountability.
As an NMHC Top Manager, First Communities takes a cutting-edge approach to adopting tech and processes that can improve performance at their properties across the U.S. And in recent years, they've focused on how to improve the touring process for both prospects taking tours and the onsite teams giving them. Previously, First Communities primarily addressed this through a secret shop program.
"Over the last few years, First Communities has really invested time and resources in our shop program," explains Senior Marketing Director Samantha Hoard. Multifamily operators have typically used secret shoppers to evaluate which agents, procedures, or processes might need extra training or improvement. But while secret shops are helpful, their limited sample size runs the risk of skewing management's perception.
A growing portfolio also poses another problem: the increased risk of fraudulent renting activity, which has increasingly become a challenge for the multifamily industry in recent years.
"Fraud can take a big bite out of the bottom line," said Pauline Houchins, Executive Vice President of Development and Property Operations. "Anything you can do to equip your property teams with front-line fraud detection will make a tremendous impact on your entire portfolio performance."
Approach: Use Knock Tours to enhance ID scanning and turn every tour into a "secret shop"
With agent-guided, self-guided, and live-video options, the new platform provides touring flexibility to match the needs of any prospective renter. It also combines a guest-card-integrated ID scanner, leasing agent workflows, and community content into an exceptional user experience for leasing teams. "Knock Tours is a perfect example of something done right, where it makes the onsite team's job easier and better, but also improves the experience for the prospect," says Hoard.
"During our initial pilot, communities using Knock Tours had a 63% higher visit-to-lease rate than those without it. It was a no-brainer for us to expand."

– Pauline Houchins, Executive Vice President of Development and Property Operations, First Communities
With Knock Tours' single-click ID scanning, First Communities' leasing teams can easily scan prospects' IDs from their tablet or smartphone. Scanning data is then uploaded into Knock, so management can see which teams aren't following scanning protocol and where there's a potential for fraud exposure. "Knock Tours just works so well with our process and gives us the information we need," says Hoard. "We're all in the industry seeing an uptick in fraudulent representation of identity, and this goes a long way to helping solve for that before it's ever really a problem."
Knock Tours also enabled First Communities to increase leasing agent accountability and improve the efficiency and scale of their shop program. "Knock Tours walks onsite teams through the tour workflow step by step, getting points each step of the way," says Hoard, referring to the Tours Engagement Report, which tracks employee performance and shows which areas might require more training — meaning First Communities can turn each and every tour into a secret shop, without adding extra staff or time.
Results: "Immediate visibility" across tours and an increased visit-to-lease rate
Just in the pilot period alone, First Communities achieved dramatic results with Knock Tours, leading them to expand the touring package to more properties in their portfolio.
In terms of fraud protection, "Knock Tours has already helped us screen out several prospects who could have cost us thousands," says Houchins.
And with the data and processes to turn each tour into a secret shop, First Communities was able to identify areas in need of additional training and saw a boost to their conversion rate.
"Knock Tours gives us immediate visibility into data points across every tour, not just the shops," says Houchins. "We have an accurate 360-degree view on our leasing operations to immediately help us zero in on improvements. This data has also added significant performance value. During our initial pilot, communities using Knock Tours had a 63% higher visit-to-lease rate than those without it. It was a no-brainer for us to expand."