Knock® Named to 2023 Best Places to Work Multifamily® List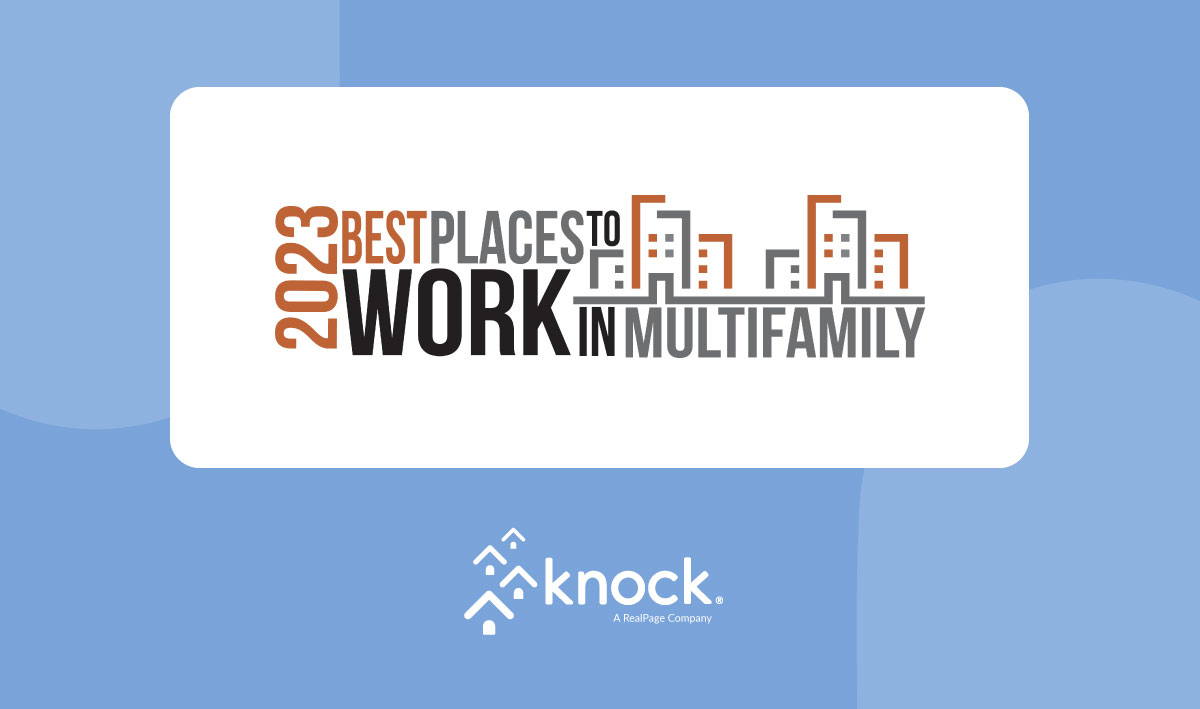 Knock® is thrilled to announce that we've been named No. 4 in the Best Places to Work Multifamily® Suppliers/Vendors category by Multifamily Leadership.
The Multifamily Industry, serving apartments and their residents, contributes more than $3.4 trillion to the economy annually, supporting more than 17.5 million jobs. Not only do apartment homes drive jobs that strengthen local communities, individuals and families also realize the value of renting as a smart choice in today's economy.
As CEOs and executive teams create culture and innovation around the resident experience, employee engagement is seen as a key driver to meet multiple challenges. The Best Places to Work Multifamily program recognizes those companies that have established and consistently fostered outstanding workplace environments often acknowledging that employees can be a company's strongest and most valuable asset.
The rigorous assessment process evaluated each company's employee policies and procedures as well as responses from the company's employees. The program is part of a long-term initiative to encourage growth and excellence throughout the Multifamily Apartment Industry and to attract new leaders to the industry.
"It has been wonderful to participate and be recognized as a Best Place to Work in Multifamily® for a third year in a row," said Nicole Ossey, Director of HR at Knock. "We will continue to foster a culture of community, belonging, and excellence as we become part of a larger, One RealPage team post-acquisition."
Our #oneteam philosophy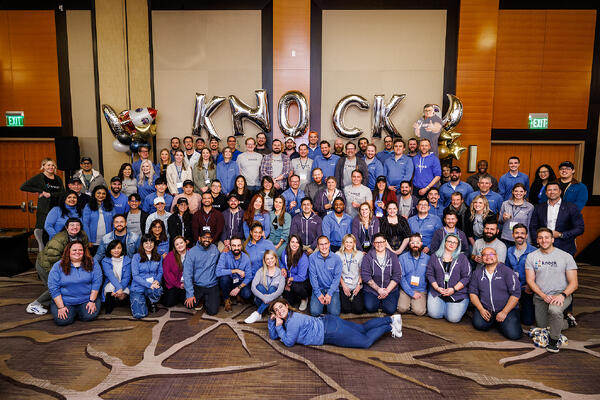 At Knock, we have a #oneteam philosophy. A big part of bringing new capabilities to life is to continue to bring in exceptional talent that works together toward a common goal. We've been incredibly fortunate to build an amazing team that delivers real value to our customers each and every day, and we are so honored by these recent rankings from Multifamily Leadership.
If you'd like to join our team, check out our open positions.