NAA Apartmentalize 2022 Highlights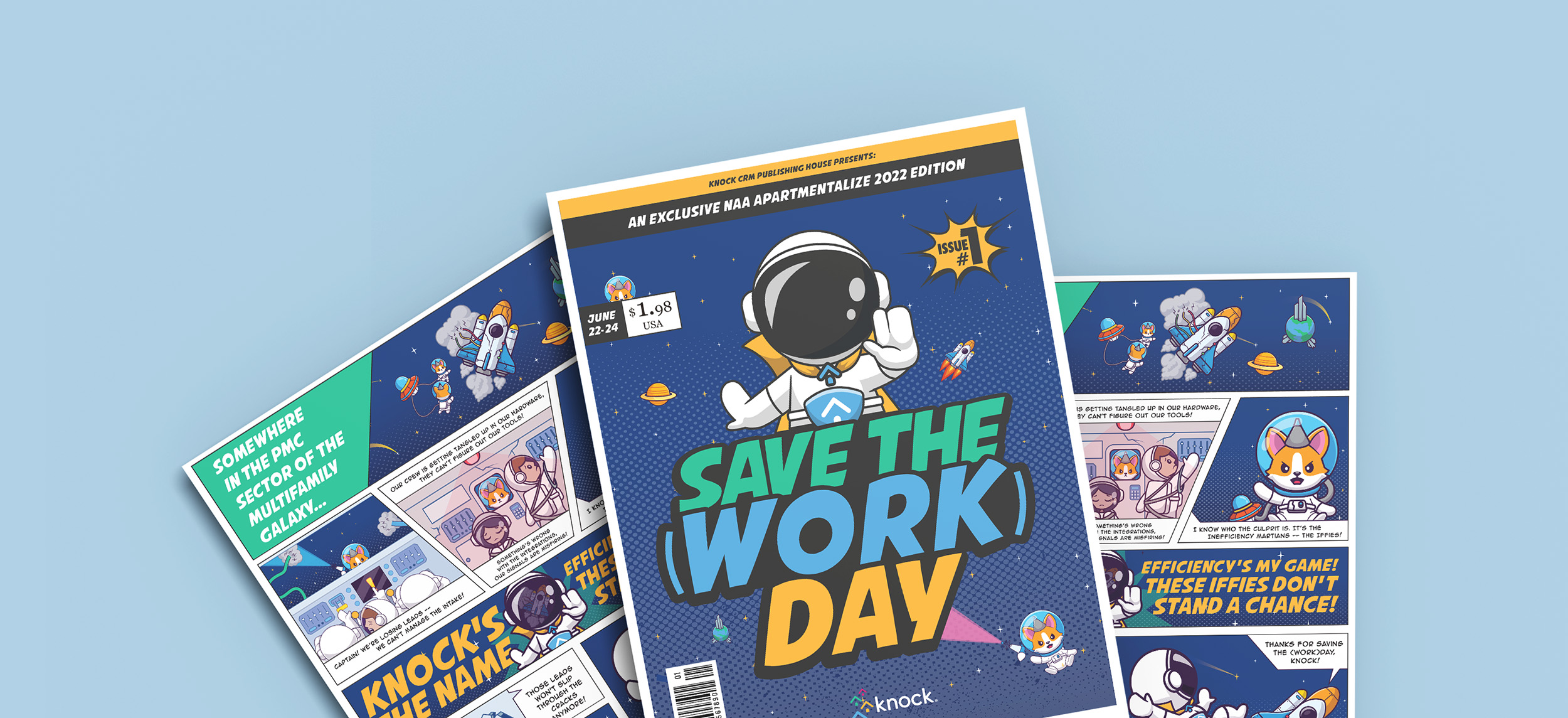 We had an out-of-this-world time in San Diego for Apartmentalize! We celebrated with old pals, made great new connections, and put our creative minds together for a truly unique marketing campaign.
Read on for recaps of our parties, our big product and partnership announcements, and a peek behind our marketing strategy.
–
A Comic Book-Worthy Marketing Campaign⚡️
With Apartmentalize being the biggest multifamily event of the year, we knew we had to do something unique. So while everyone else zigged with surfing and beach-themed campaigns, we zagged — paying tribute to San Diego as the home of Comic Con with a comic book-themed campaign titled "Knock Saves the (Work)day."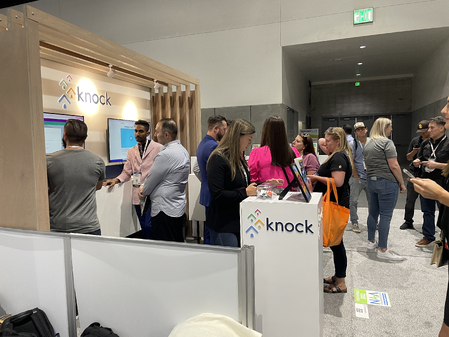 We threaded the comic book theme throughout our entire Apartmentalize campaign, from the branded hangover kits in our swag bag, to our team T-shirts, to our social posts.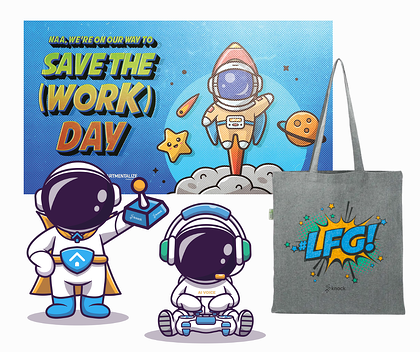 So as our booth got more and more packed throughout the event, we had the opportunity to show attendees how Knock can help them save the day, both with comic-themed collateral and demos of our products.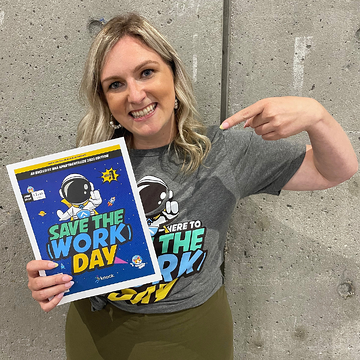 But to really take this idea to the next level, we created our very own comic book — a multifamily first! — centered around the Knock character saving the day from the Inefficiency Corgis. Check it out!
Renter Obsessed Happy Hour 🍷
We kicked off our time in San Diego with a happy hour at Rustic Root featuring some of the crew from our podcast, Renter Obsessed. And in true marketer fashion, we took the time to create a TikTok. (We may or may not have ended the night with dive bar karaoke!)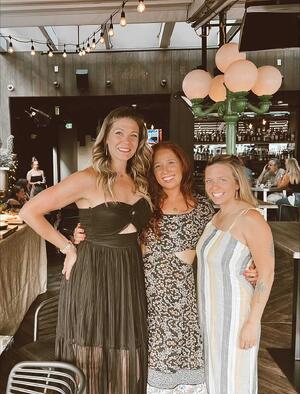 Product and Partnership Announcements 🚀
We had a lot to celebrate at Apartmentalize, including two awesome new products and an amazing new partnership. If you missed us at the show, learn how we're bringing the future of leasing tech to multifamily!
First, we were so excited to show off our two newest products: Voice AI and Call Intelligence. Both tools seamlessly integrate into the Knock CRM platform, enabling leasing teams to leverage the power of AI to improve conversions while eliminating reliance on external services. Read all about them.
We also took the opportunity to announce our new integration partnership with AppFolio. This partnership will provide our mutual customers with a seamless and unmatched CRM experience, creating an incredible leasing experience for onsite teams and prospects alike.
Luminescence Rooftop Party ✨
Together with our friends from AppFolio, Fetch, HappyCo, and Zumper, we threw an elevated afterparty at Lumi, San Diego's most vibrant rooftop venue.
We enjoyed innovative Japanese fare, handcrafted libations, a private DJ performance, dancing, and even a few surprises — a magician, a face painting artist, and a 360 camera to capture all the action. It was all surrounded by the dynamic colors of Lumi's unique, open-air atmosphere and spectacular views of San Diego's historic Gaslamp Quarter.
Check out our photo album from the event.
--