OPTECH 2022 Highlights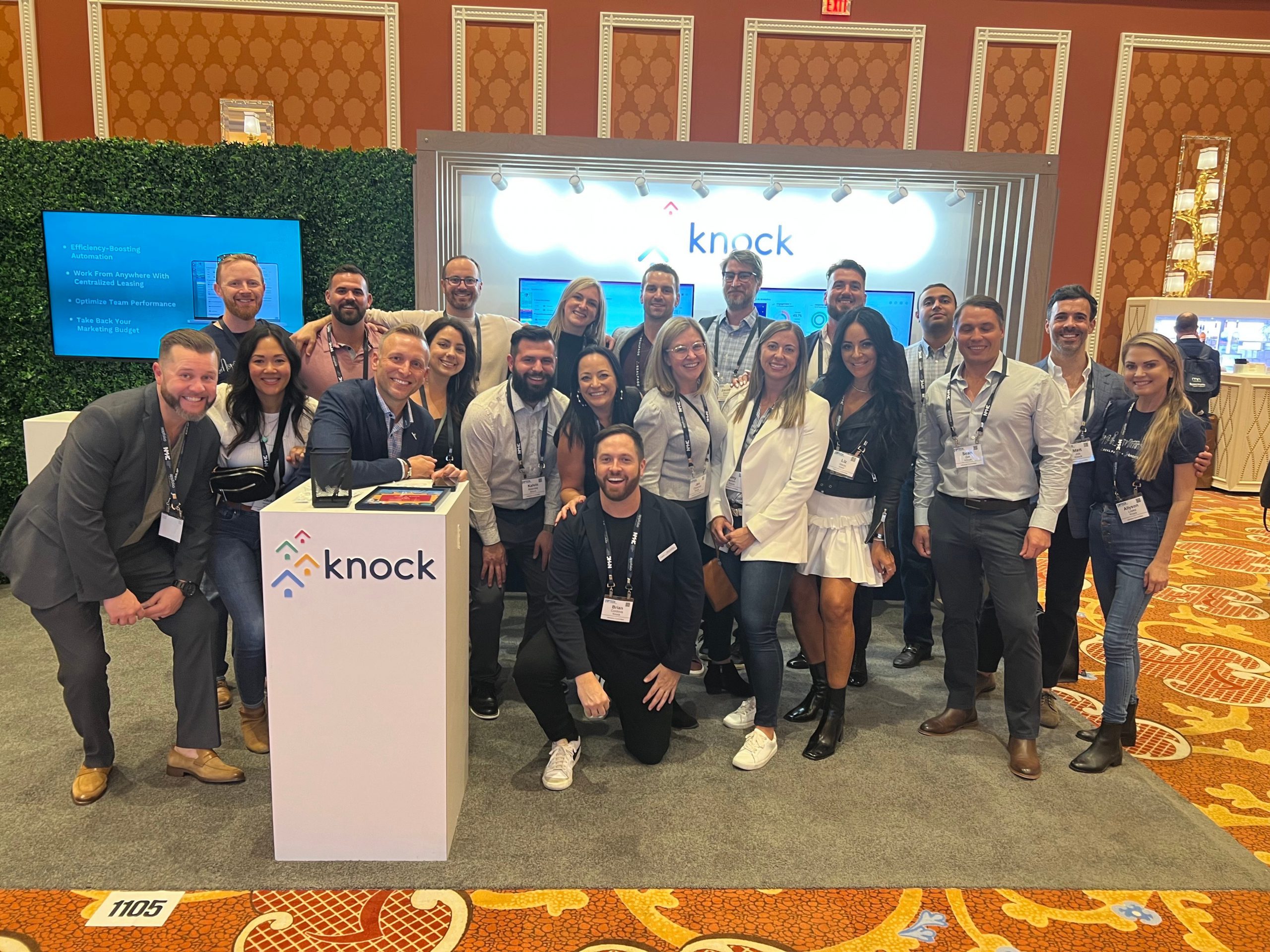 What happens in Vegas…can have a positive impact on your 2023 multifamily tech and budgeting goals.
That was what the Knock team set out to accomplish at this year's OPTECH conference in Las Vegas. We showcased our newest AI products, AI Voice and Call Intelligence; rocked out with the Rocket Man himself at a special partner event; and toasted to the perfect pairing of Knock and RealPage.
Check out our full OPTECH recap below.
Knock + RealPage: The Perfect Pairing ❤️♣️♦️♠️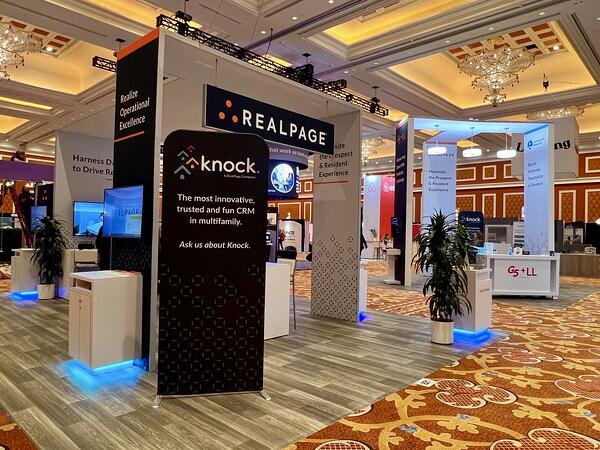 OPTECH was the perfect time to celebrate Knock joining the RealPage family. We gathered with friends and customers at the Wynn Las Vegas to meet new team members, share more about Knock, and toast the future of increased operational excellence that this acquisition made possible.
Introducing Our Newest Tech Solutions 🤖
We also took the opportunity to showcase two of our newest products, AI Voice and Call Intelligence.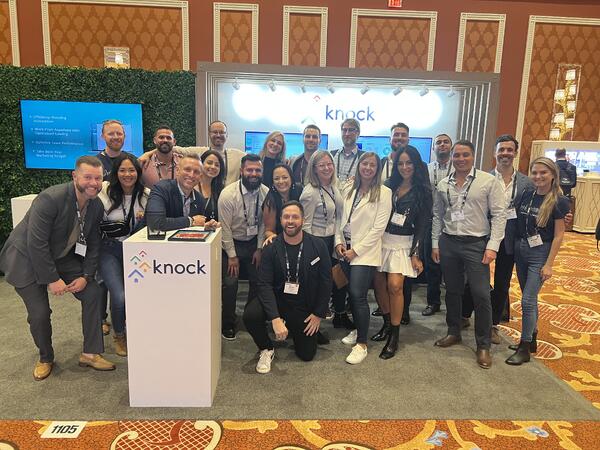 AI Voice answers 100% of incoming prospect calls, ensuring leads don't fall through the cracks, providing more flexibility for prospects, and giving leasing teams more time to focus on residents and prospects further down the pipeline.
Call Intelligence records and analyzes incoming prospect calls, giving you an intelligent report of leasing team performance and prospect interests. You'll have the ability to understand agent effectiveness and coach Individuals on best practices — and convert more phone calls to visits.
Miss the chance to demo AI Voice and Call Intelligence in person? Book a time to chat with us about the hottest solutions in multifamily.
I'm a Rocket Man 🚀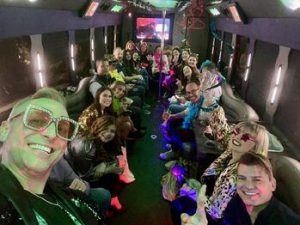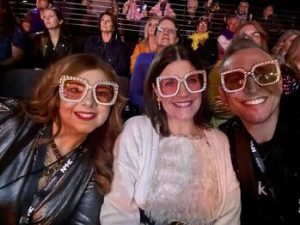 Huge thanks to all the customers, partners, and friends who joined us for a truly epic experience at the Elton John concert!
Together with our friends from Apartment List, Tour 24, and OneDay, we kicked off the evening with an Elton John-themed party, complete with accessories (including feather boas and heart-shaped sunglasses, naturally), drinks, and bites. Then we rocked out on our own private party bus to head to the concert, where we danced and sang until we could barely say that we were still standing.
There's Still Time to Become a Multifamily Trendsetter
No need to wait until next year to learn about the newest tech solutions. Schedule a time to chat with us about how we can help you become an innovator in the multifamily industry.