04/15/22 – The Secret Sauce for Batch-Creating Content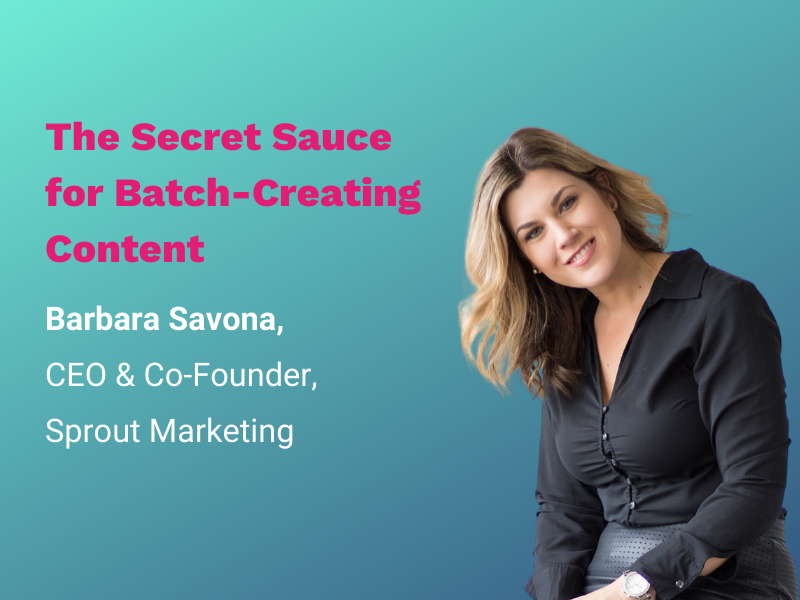 Listen to this episode on Apple Podcasts or Spotify.
The Secret Sauce for Batch-Creating Content
Barbara Savona, the founder of Sprout Marketing, stopped by to get a little content obsessed with us. We talk about how to figure out what types of content to create, and Barbara shares her secret sauce for batch-creating content. Plus, which brands Barbara looks to for inspiration, and why you don't always have to scale projects.
Topics discussed in this episode
How to create evergreen, sustainable content.
The most effective types of content for renters and prospects (and the easiest types of content for you and your teams to create).
Daily activities teams can do to make content creation a little easier.
Resources mentioned in this episode
Get on the early-access list for our free playbook, "Start Marketing Today: A Guide for Leasing Agents Who Want to Become Marketers."
Vyond: Tool to make animated videos.
Rev.com: Video and audio transcription services.
--
Register here to attend one of our upcoming recordings.
Subscribe to our newsletter: knockcrm.com/Knock-Notes-Newsletter
Learn more about Knock: www.knockcrm.com