The Presence, Care, Growth Model of Multifamily Property Marketing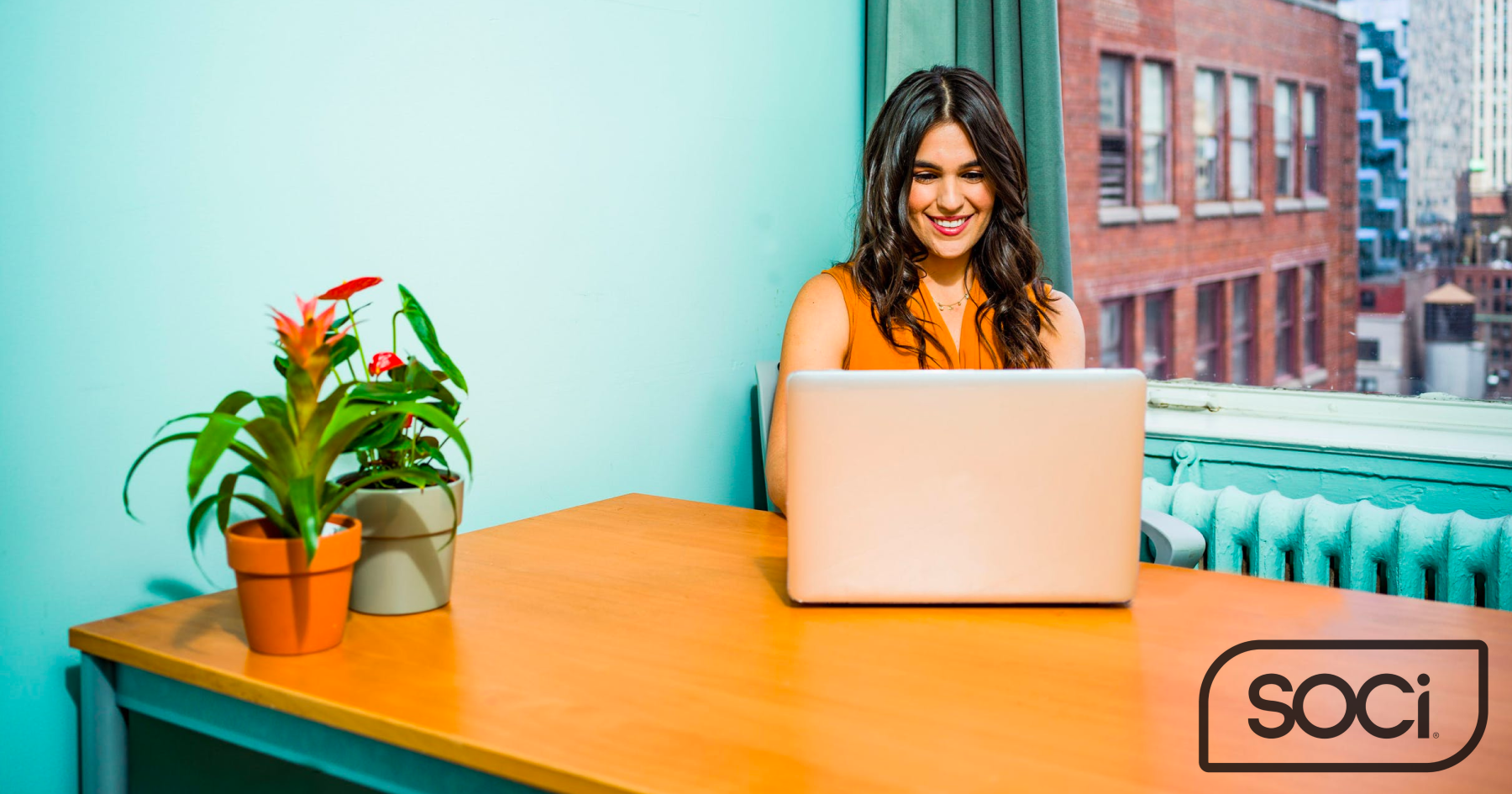 Guest Blog by SOCi
—
Whether you have 10 or 100 multifamily properties under management, every community can benefit from a localized approach to social media marketing and advertising. Not only does this approach help to attract qualified leads, and create loyal residents, but it can also help boost your NOI. A SOCi study revealed that top national franchising brands, like Holiday Inn and Blaze Pizza, that utilized localized social marketing, were growing revenue at 3x the rate of their peers. It was discovered that these brands excelled in three key areas of localized social marketing; presence, care, and growth — and here's how multifamily marketers can leverage these strategies.
In this article, we'll explore the three key areas of presence, care and growth further, revealing how multifamily marketers at both the portfolio and individual community level can leverage the power of localized social marketing.
Presence
Developing a social presence involves creating local profile pages for each community, and updating location-specific information (such as address, leasing office hours, phone number, website, etc.) on Google, Facebook and other review platforms, and posting organic localized social content.
Facebook Local Pages are the preferred hub for consumer engagement, and your opportunity to showcase individual properties in your management portfolio. In fact, 72 percent of all social media brand engagement happens on these local pages.
Deploying a localized social strategy on these pages means using property-specific photos, leveraging property-specific events for social content, and responding to resident comments at the local level. We know that 43 percent of renters say they're likely to interact with a community on social, and they're interacting with these local pages by commenting on social content, sharing resident events, and learning about the specific properties in which they live.
A strong localized social strategy can and should be structured top-down. Corporate marketing teams team should develop strategies for individual regions and communities which can include branding and media assets for posts, as well as creating and approving content. Depending on the size of your team, individual responses and interactions can be managed on-site, along with lead inquiries.
Care
In 2019, communities have to provide resident care online as much as they tend to resident needs in the leasing office. Residents' online reviews impact SEO, and affect renter decisions; research shows that 80 percent of renters consider reviews important to their apartment search.
Resident reviews can either help or hurt a property's online reputation, and it all depends on how you choose to handle customer care. Forty percent of reviewers expect a response within 24-hours, and 89 percent of reviewers say they would be willing to change a negative review depending on how the business responds. Just like prospect communications, responding to reviews quickly and empathetically shows potential renters that you prioritize resident care.
In addition to monitoring your own properties' reviews, marketers should be monitoring competitor reviews for each in-market competitor. Competitor reviews can provide insight into which area your property is winning, and where competitors might have an advantage. A few metrics to track include volume of reviews, average star-rating, and review response time. With 70 percent of prospective residents saying they've decided to visit a property based on it having a higher online reputation than an alternative, it makes sense to closely monitor the competitions online reputation.
Growth
While building an organic social presence can be cost-efficient, organic content must be supplemented with paid efforts in order to obtain the mass reach and engagement power of paid social ads and Facebook Boost.
Geo-targeted Facebook ads, in particular, help target renters within a defined area. Geo-targeted ads can be used to target renters at competitor's properties, in the immediate area around your property, and even recent locations visited. Facebook also offers carousel ads, which allow you to show off multiple amenities or multiple floor plans with one ad, and Lead Ads which allow you to convert qualified leads with one click.
With all types of paid social ads, the content should be localized to the individual property. Localizing ads means targeting local audiences and using community-specific messaging and imagery, all while coordinating consistent portfolio-scale frameworks to ensure all property ads follow best practices in terms of ad spend, image quality, and on-brand messaging.
—
The three components of localized social marketing — presence, care, and growth — all require dedicated resources and strategies to effectively reach, engage and expand each of your community's unique audiences. Multifamily marketers cannot build a localized presence without caring for local residents. They cannot effectively manage local customer care without also establishing local pages and profiles on review platforms. Even the growth component isn't as effective without an established presence and a strong reputation in each property market. It is only by combining presence, care, and growth that you can solidify a powerful local presence that supports a consistent sales pipeline.