Let's talk proptech: 5 takeaways to build a strategic tech stack from the Multifamily Innovation Conference (MICA)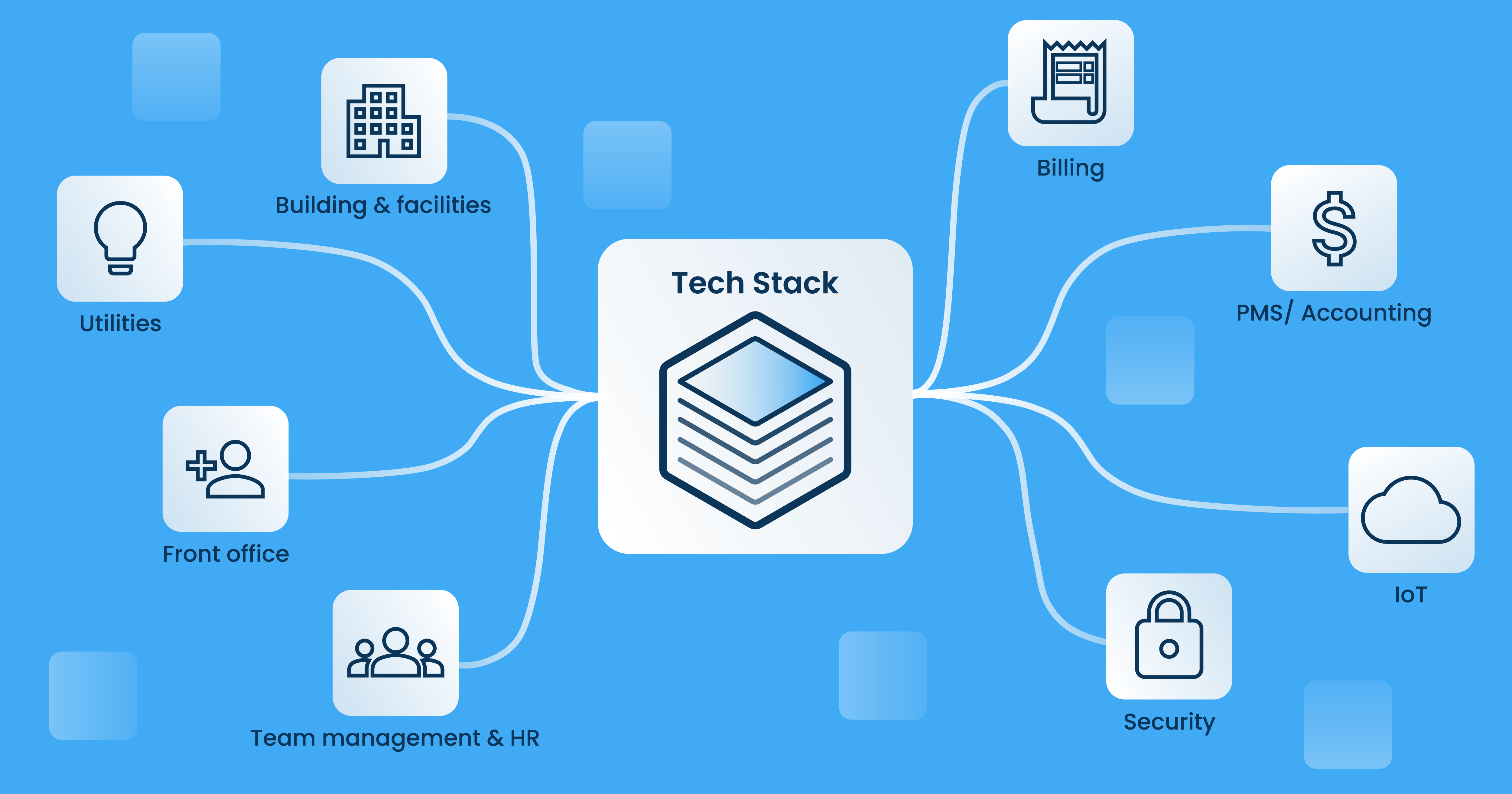 The pressures of operating an essential business through the pandemic forced multifamily operators to innovate and adopt new technologies at record speed.
But:
Does it all work together?
Is technology actually giving your business a competitive advantage?
Is your tech stack bringing your organization closer to its goals?
What is a strategic tech stack anyway?
Knock CEO Demetri Themelis hosted technology leaders, Pauline Houchins, EVP of Development and Property Operations at First Communities and Vik Chawla, partner at the venture capital firm Fifth Wall in a roundtable discussion to Talk About (Prop)Tech at the Multifamily Innovation Conference (MICA) where we explored answers to these questions and learned real-world framework and strategies for evaluating and maintaining a healthy, strategic tech stack.
Watch it here, and see the takeaways below.
MICA Takeaways
1. A multifamily tech stack is a strategic investment.
A tech stack is defined as, "A set of technology tools and software that work together to achieve a goal." But there is way more to it, as Demetri shares below.
2. To stay ahead of the innovation curve, multifamily operators need a tech stack that is nimble and focuses on four core components.
Pauline and First Communities have implemented a framework with their strategic tech stack to make revenue decisions using these components: integrations, analytics, pricing and ROI.
Multifamily operators should expect to "stitch together" the components of a tech stack according to their business needs. Vik shares his perspective that multifamily owners and managers need to partner with "nimble" tech firms that are forward-looking in order to future-proof the business.
3. The strategic decision-making framework for making technology decisions has three parts.
Vik shares his framework for making strategic technology decisions, which includes: (1) have the right executives and technologists involved, (2) understand the core areas of needs, including integrations, and (3) expect to stitch together best-in-class components according to their business needs.
4. Tie your technology to your organizational goals and find the metrics that matter to ensure your tech stack provides a competitive advantage.
Pauline's goals come back to "increasing the value of the asset". She shares how First Communities' tech stack works to do that, while Vik gives his thoughts on the metrics that matter to multifamily owners and operators.
5. A strong implementation strategy is key to achieving your organizational goals.
Have a plan to ramp up the technology product with onsite teams, corporate teams and ownership groups before the pilot.
Bonus: What can multifamily technology suppliers do to be better providers and partners?
Note: Captions are auto-generated.
For more proptech insights, sign up for Knock's newsletter.